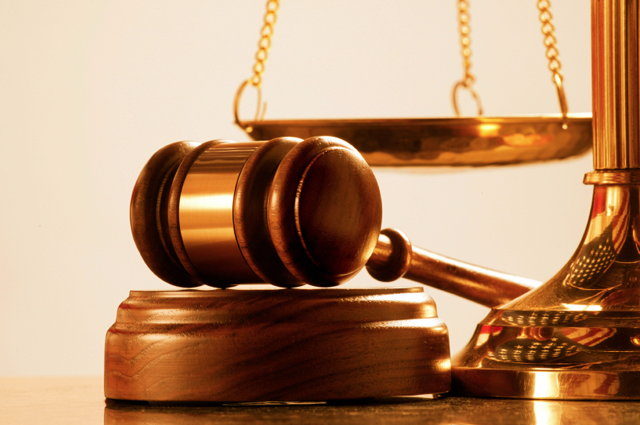 Charged
'In effect, he has killed me': Bad 'Santa's' HIV victim
February 7, 2017
Source:
Sunshine Coast Daily
A NURSE who had sex with a well-known Queensland 'Santa Clause' who had HIV has said she would've preferred he'd shot her than infected her.
"In effect, he has killed me. Had he chosen to just shoot me in the head it would have been preferable," she said.
"But it would have required an attacker with some sort of spine to enable him to pull the trigger."
These are the words she used to describe the impact AX had when he knowingly gave her HIV after a "long weekend" of sexual activity, the Sunshine Coast Daily reports.
Mr X, whose case is being heard in the Maroochydore District Court, will have to wait a few more days before he knows whether he will go to jail for his crime.
The 56-year-old pleaded guilty to causing grievous bodily harm in what's believed to be only the third case of its kind in Queensland criminal history.
Judge Gary Long has delayed sentencing to give himself time to weigh up the evidence, including Mr X's serious ill health.
Mr X appeared in court on a mobility scooter, with a drip attached to his arm, holding vomit bag and, what was later identified as a "suprapubic catheter", visible on his leg.
His solicitor, Claire Boothman said Mr X's disabilities were due to his diabetes and were not related to his HIV.
She also argued new medical evidence suggested " an HIV positive person can expect to live a normal and healthy life comparable to someone who was HIV negative."
Ms Boothman acknowledged however the woman, a nurse, Mr X admitted to infecting was going to have to take treatment, probably for the rest of her life.
The crown prosecutor, Rebecca Marks, read out of some of the woman's victim impact statement.
"My zest for life, which has enabled me to lead a full life caring and nursing others has been taken from me. My life is an unending nightmare because of the stigma inflicted on me by this disease," it read.
"I can no longer work and risk poverty and homelessness.'
Ms Marks said the statement later stated how the woman's "value as a human being and character was assumed wanting".
"Having cared for myself all my life and prevented illness and suffering caused by a poor lifestyle, to have this taken away as a chronic disease looms in the future.
"Without medications I would die."
The statement of facts presented to the court heard how Mr X, a former chef, had been diagnosed with HIV in 2007.
"He was fully informed about the implications of the virus and he needed to inform his partners and practice safe sex," the court heard.
"He was referred to an HIV clinic in Nambour and he was monitored by the agency to 2010."
Then in 2012, Mr X met the woman at a "resort he was working at".
They had a "short relationship" over the weekend of August 3 to 6 where they engaged in sexual activity.
"At no time in any of discussions regarding protection did he divulge his HIV status," the court heard.
But eight days after the last "occasion of intercourse" the woman started feeling sick, with ulcers and vomiting.
Her symptoms worsened, with mild pneumonia and when she saw a doctor in October 2012, her hair was starting to fall out.
"He did a number of tests, including HIV," the court heard.
"Nine days later it was identified she was HIV positive."
A test for employment six months before meeting Mr X had shown she did not have HIV.
"She contacted the defendant and asked if he had HIV, he denied it," Ms Marks told the court.
"She tried to contact him again, but he didn't answer.
"Medical opinion showed she was affected with the virus in early August 2012.
"Without treatment should would die in several years. HIV virus will have a permanent negative effect on health."
Only in November 2012 did Mr X finally admit to the woman he had HIV and apologised.
"But despite this admission he continued to lie and blame her, "Ms Marks told the court.
"He told a work colleague she couldn't have got it from him as he couldn't get it up."
On January 21, 2013, Mr X was given a search warrant, which confirmed he had HIV since 2007.
Ms Marks told the court Mr X accompanied police and participated in an interview, but repeatedly denied having sex as "down below just doesn't work".
He also suggested he told the nurse he was HIV positive.
He was charged in March 2013.
There was "a striking resemblance in the defendant and complainants strain of virus".
And, if Mr X had fessed up in the hours after intercourse, the nurse would have had time to save herself from the virus.
"The complainant had a 72 hour window she could have taken medication to prevent the disease," Ms Marks told the course.
"She saw him three times in this window of opportunity but he maintained his silence."
On June 1, he was committed for trial.
Ms Boothman suggested a four-year jail sentence may be appropriate, with consideration of Mr X's "health factors".
The case has been adjourned until 9.30am, Thursday, February 29 for sentencing.
EARLIER: Bad 'Santa' gave woman HIV
SITTING on a scooter, with a drip attached to his arm and a vomit bag in his bandaged hands, a Queensland "Santa Claus" is being sentenced.
AX, 56, who is a well-known "Santa Claus" in Coolum, has pleaded guilty to causing grievous bodily harm after he had repeated unprotected sex with a woman when he knew he had HIV, the Sunshine Coast Daily reports.
Mr X has already been removed from court once to discuss his medical treatment with his carer advising he "could lapse into unconsciousness" because his blood sugar was low.
The crown prosecutor is detailing Mr X's case, which alleged he had several counts of unprotected sex with a woman in 2012 when he knew he had HIV.
At no stage, the prosecutor said, did he let the woman know he was infected. Not even after they had sex in the crucial 72-hour window period after unprotected sex when treatment options were available.
And after the woman became sick, the prosecutor said he continued to deny he had the deadly virus.
The prosecutor said once the woman was diagnosed, Mr X argued it couldn't have been him as "it was not working down there" and he couldn't get an erection to spread the virus.
Medical evidence presented to the course showed the HIV the woman was infected with was "very similar" to the HIV Mr X had.
The woman's victim impact statement has been read and it describes the devastating impact of contracting the disease and Mr X's betrayal.
The case continues with the defence about to present its arguments.