Thank you for supporting our work. Your donation will help us continue to:
build the evidence base against the unjust criminalisation of people living with HIV by gathering relevant data and information from around the world.
raise awareness in scientific, medical, policy, advocacy, media and donor communities of the harms of HIV criminalisation.
create, collate and disseminate advocacy tools and resources to foster more effective responses to damaging laws, policies, and media narratives.
bring individuals and national, regional and global networks and organisations together, across movements and communities, to catalyse change.
Donations are possible in six currencies – USD, AUD, GBP, CAD, EUR and ZAR. Please use the dropdown list to change to your preferred currency.
As a Public Benefit Organisation (in Dutch, ANBI or Algemeen Nut Beogende Instelling) your donation will only be tax-deductible if you pay income tax in the Netherlands.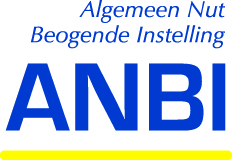 U.S. based donors who would like to receive a tax-deductible receipt may also donate by clicking on this link which allows you to make a donor advised gift to us via Charities Aid Foundation (CAF) International.
Please note that CAF International charges a minimum administration fee of US$80, so your donation would need to be greater than that amount.