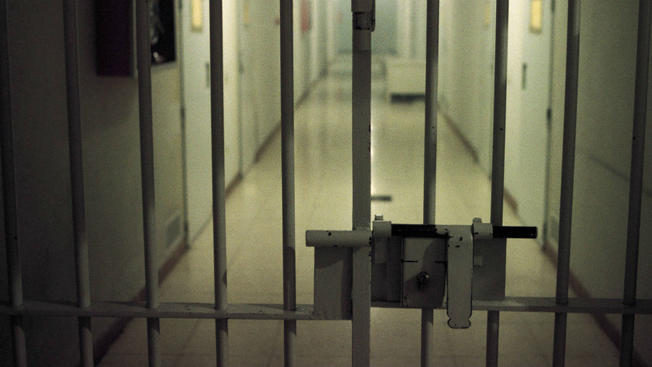 Sentencing
HIV infection sentenced in Molodechno
November 14, 2019
Google translation, scroll down for article in Russian
A court in the Molodechno district on November 14 sentenced a man, finding him guilty of infecting another person with human immunodeficiency virus.
The accused, who, committing a crime, knew about his illness, received three years in prison in a high security prison.
The press service of the Minsk Regional Court told
MLYN.BY
:
– By the verdict of the court of the Molodechno district dated November 14, 2019, the accused was found guilty of an offense under paragraph 2 of Article 157 of the Criminal Code, on the basis of which he was sentenced to 4 years of imprisonment with a sentence in a penal colony under conditions of high security.
On the basis of Article 8 of the Law of the Republic of Belarus dated July 19, 2019 No. 230-Z "On Amnesty in Connection with the 75th Anniversary of the Liberation of Belarus from Nazi Invaders", the accused was released from punishment in the form of imprisonment partially for 1 year.
The Minsk Regional Court noted that on the basis of Article 23 of the Code of Criminal Procedure, the case was examined in closed court.
In such cases, only the operative part of the sentence is publicly announced.
The verdict was passed under the second part of Article 157 of the Criminal Code of the Republic of Belarus (Infection of another person by frivolity or with indirect intent of HIV by a person who knew that he had this disease).
Crime is punishable by imprisonment for a term of two to seven years.
The verdict has not entered into legal force and can be appealed and protested in the manner prescribed by law.
---
В Молодечно вынесен приговор о заражении ВИЧ
Суд Молодечненского района 14 ноября вынес приговор мужчине, признав его виновным в заражении другого человека вирусом иммунодефицита человека.
Обвиняемый, который, совершая преступление, знал о своей болезни, получил три года лишения свободы в колонии в условиях усиленного режима.
В пресс-службе Минского областного суда сообщили корреспонденту
МЛЫН.BY
:
— Приговором суда Молодечненского района от 14 ноября 2019 года обвиняемый признан виновным в совершении преступления, предусмотренного частью 2 статьи 157 УК, на основании которой ему назначено наказание в виде лишения свободы на срок 4 года с отбыванием наказания в исправительной колонии в условиях усиленного режима.
На основании статьи 8 Закона Республики Беларусь от 19 июля 2019 года №230-З «Об амнистии в связи с 75-летием освобождения Беларуси от немецко-фашистских захватчиков» обвиняемый освобожден от наказания в виде лишения свободы частично сроком на 1 год.
В Минском областном суде отметили, что на основании статьи 23 Уголовно-процессуального кодекса дело рассматривалось в закрытом судебном заседании.
В таких случаях публично оглашается только резолютивная часть приговора.
Приговор вынесен по второй части статьи 157 Уголовного кодекса Республики Беларусь (Заражение другого лица по легкомыслию или с косвенным умыслом ВИЧ лицом, знавшим о наличии у него этого заболевания).
Преступление наказывается лишением свободы на срок от двух до семи лет.
Приговор в законную силу не вступил и может быть обжалован и опротестован в установленном законодательством порядке.