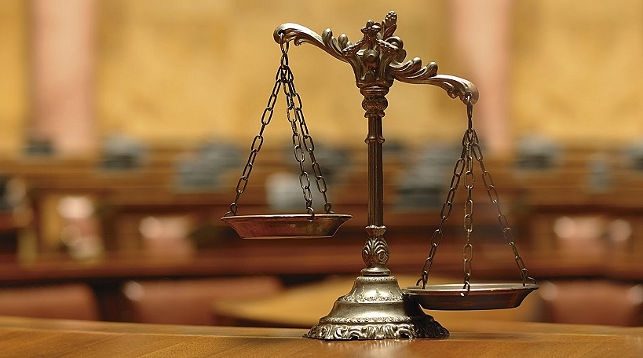 Trial
In Gantsevichi a trial has began in the case of deliberate HIV infection
May 22, 2017
Google translation - For original article please scroll down
May 22, Brest / Corr. Learned /. In court in the Gantsevichi region today began a trial for a case of deliberate infection of HIV, BelTA learned from the spokesman for the Brest Regional Court Marina Skalkovich.
The court session was held behind closed doors. The defendant is a resident of the district center, who is accused of committing a crime under part 3 st.157 (HIV infection) of the Criminal Code. The woman faces 5 to 13 years in prison. As reported, the resident Gantsevichi knew since 2011 that she was infected with HIV. At the same time she was warned about the prohibitions that are associated with the prevention of the spread of disease, as well as the criminal liability for their violation.
However, the resident of the district center had sexual intercourse for a certain time without notifying partners about the disease. As a result, two men were infected. One of the victims learned of the presence of a virus by accident. His wife came to the hospital to get registered for pregnancy. The expectant mother had taken an HIV test, which was positive. The second study showed the same result. They then tested the blood of her husband.
This story was the beginning of the investigation. It turned out that the victim had a relationship with the man suspected long before her marriage.
---
В Ганцевичах начался суд по делу об умышленном заражении ВИЧ22 мая, Брест /Корр. БЕЛТА/. В суде Ганцевичского района сегодня начался процесс по делу об умышленном заражении ВИЧ, сообщила корреспонденту БЕЛТА официальный представитель Брестского областного суда Марина Скалкович. Судебное заседание проходит в закрытом режиме. На скамье подсудимых жительница райцентра, которая обвиняется в совершении преступления по ч.3 ст.157 (заражение ВИЧ) Уголовного кодекса. Женщине грозит от 5 до 13 лет лишения свободы. Как сообщалось, жительница Ганцевичей с 2011 года знала, что заражена вирусом иммунодефицита. Тогда же ее предупредили о запретах, которые связаны с профилактикой распространения заболевания, а также об уголовной ответственности за их нарушение. Тем не менее, жительница райцентра в течение определенного времени вступала в половую связь, не предупреждая партнеров о своем заболевании. В результате двое мужчин были инфицированы. Один из пострадавших узнал о наличии вируса случайно. Его жена пришла в больницу становиться на учет по беременности. У будущей мамы был взят анализ на ВИЧ, который оказался положительным. Повторное исследование показало тот же результат. Затем проверили кровь ее супруга. Эта история послужила началом следствия. Выяснилось, что пострадавший мужчина имел связь с подозреваемой задолго до женитьбы. Затем установили и другого потерпевшего, у которого был контакт с жительницей Ганцевичей.