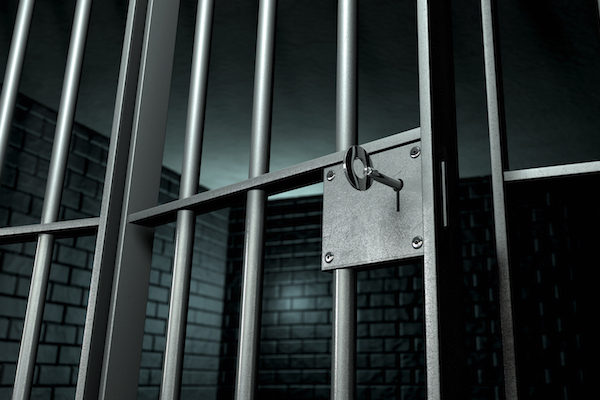 Appeal lost
Brazil businessman convicted of infecting women with HIV
September 26, 2021
Source:
Empresario de Brasil fue condenado por infectar a mujeres con VIH | Diario El Cordillerano
Translated with www.DeepL.com, please scrolle down for original article
A businessman had unprotected sex with several women with the aim of infecting them with HIV. Although he was sentenced to seven years in prison, this week the sentence was extended to 13 years. The case has the complaint of two women who accused him of not having been informed about the virus.
Businessman X was found guilty of infecting two women in Rio de Janeiro, Brazil. According to the complaint made by the victims, the man contacted them through social networks and asked them out. As the relationship progressed, the man insisted that they have unprotected sex, but at no time did he inform them that he had HIV.
The women then released a series of videos in which he threatened them if they reported him. The number of victims is believed to be higher, as the accused used to send intimate videos in which he was seen having unprotected sex.
During the investigation it was found that the businessman acted intentionally to infect the victims and he was sentenced to seven years in prison. Now, the court has extended the sentence and he will have to remain behind bars for 13 years.
---
Empresario de Brasil fue condenado por infectar a mujeres con VIH
Un empresario mantenía relaciones sexuales sin protección con diferentes mujeres con el objetivo de infectarlas con VIH. Si bien fue condenado a 7 años de prisión, esta semana extendieron la sentencia a 13. La causa cuenta con la denuncia de dos mujeres que lo acusaron de no haber sido informadas sobre el virus.
El empresario X fue encontrado culpable de infectar a dos mujeres en Río de Janeiro, Brasil. De acuerdo a la denuncia realizada por las víctimas, el hombre las contactaba por las redes sociales y las invitaba a salir. A medida que avanzaba el vínculo, el hombre les insistía para mantener relaciones sexuales sin protección, pero en ningún momento les informó que él tenía VIH.
Luego las mujeres difundieron una serie de videos en la cual el X las amenazaba si ellas lo denunciaban. Se cree que el número de víctimas es mayor, ya que el acusado solía mandar videos íntimos en los cuales se veía manteniendo sexo sin protección.
Durante la investigación se comprobó que el empresario actuaba intencionalmente para infectar a las víctimas y lo condenó a siete años de prisión. Ahora, la Justicia extendió la condena y deberá permanecer tras las rejas durante 13 años.
Sentencing
Man is convicted of deliberately infecting women with HIV
June 3, 2018
He was accused by two victims to have sex without a condom with both in order to transmit the virus.
The Court of Rio condemned X to seven years in prison for contaminating, purposely, women with HIV. Barra da Tijuca resident, in Rio's West Zone, and HIV-positive, he was accused by two victims to have sex without a condom with both in order to transmit the virus.
According to the sentence, signed by Judge Lucy Regina Esteves de Magalhaes, da 19ª Vara Criminal, "There is no doubt as to the intent of the accused in sexual relations with the victims, in order to transmit them incurable disease, it being understood that the subjective element can be seen through the modus operandi used, which was to meet victims through social networking sites, seduce them through false promise of a stable relationship and attract to your apartment, where surprised, addressing them sharply, with them having sex in an extremely violent manner, which included the practice of anal sex, practice that greatly facilitates the spread of the virus, not informing the be HIV positive ".
Among the evidence gathered by the investigation of the 16th DP (Barra da Tijuca), culminating in condemnation, X's videos having sex without a condom with the victims and testimony from several witnesses who report having had sex with X without being informed that he was HIV positive. He is behind bars since July last year, when the court ruled his arrest.
Investigation
The investigations began in late August 2015, when one of the victims to the police to denounce X. I'm on 16ª DP (Barra da Tijuca), who took over the case, a second woman was heard and made a similar report. according to them, the defendant approached girls through social networks and convinced to leave. Later, without informing about the disease, He insisted on having sex without using a condom.
Months before the case record be made, a young 23 years lived with X started looking for other women who have been involved with it, in order to alert them. Two of them also spoke to EXTRA and confirmed having sex with the suspect, without a condom and unaware of their condition. None of the three, however, became infected with HIV (see below the video testimony of one of them). They also gathered audio with threats made by X and videos, also sent to the alleged victims and handed over to police, he appears having sex without a condom with multiple women.
– Contagion, in this case, it is secondary. Are people exposed to a serious risk – explained the officer Marcus Vinicius Braga, titular da 16ª DP.
Businessman denied allegations in an interview
After disclosure of the case, X spoke with EXTRA to tell his version of events. He admitted to being HIV-positive and have transmitted the disease to two former companions, but he denied the charges at the police station for two alleged victims, who reported insistence X to have sex without a condom and without any warning about their health condition.
– I never did it (sex without communicating having HIV). And no one came to me, talk to me, which was contaminated – secured.
X credited the charges to a revenge of an ex-girlfriend, the young woman who sought other women to report it.
Charged
Man living with HIV who had sex without a condom comes to court
July 4, 2017
Google translation - For original article in Portuguese, please scroll down
X infected at least two former partners with the AIDS virus and was indicted for bodily injury
RIO – The businessman X, 43, who was indicted on a very serious bodily injury for trying to contaminate sexual partners with the HIV virus, presented himself to the court on Monday. He had sex without a condom even though he knew he had the virus and only then informed the women of his condition. The case surfaced two years ago when one of the victims came to the police to report him.
Then another woman gave testimony reporting the same fact. They said he arranged social networking meetings with women and then convinced them to have unprotected sex. He said he wanted to "mark the life" of the partner.
 In an interview with the Rio newspaper Extra, the businessman said he was HIV positive and transmitted the disease to two ex-partners, but denied that he had had sex without a condom in order to infect his partner.
There was an arrest warrant issued against him on May 30.
But the businessman was not found and was considered a fugitive.
X's defence appealed and his request was denied.
Accompanied by his lawyer, he arrived on Monday at the notary's office of the 19th Criminal Court of the capital, during the forensic examination.
The notary then directed the businessman to attend the 5th Police Station, in the centre, so that from there he can be referred to the penitentiary system. His hearing is scheduled for Thursday, 5, and the case will be trialled in his presence.
---
Portador do HIV que fazia sexo sem camisinha se apresenta à Justiça
X infectou ao menos duas ex-companheiras com o vírus da aids e foi denunciado por lesão corporal
RIO – O empresário X, de 43 anos, denunciado por lesão corporal gravíssima por tentar contaminar parceiras sexuais com o vírus HIV, apresentou-se na segunda-feira, 3, à Justiça. Ele fazia sexo sem preservativo mesmo sabendo-se portador do vírus e só depois informava suas condições às mulheres. O caso veio à tona há dois anos, quando uma das vítimas procurou a polícia para denunciá-lo.
Em seguida, outra mulher prestou depoimento relatando o mesmo fato. Elas disseram que ele marcava encontros via redes sociais com mulheres e depois as convencia a ter relações sem proteção. Dizia que queria "marcar a vida" da parceira.
Em entrevista ao jornal carioca Extra, o empresário afirmou ser soropositivo e ter transmitido a doença para duas ex-companheiras, mas negou que tenha feito sexo sem preservativo com o intuito de infectar a parceira.
Existe um mandado de prisão preventiva expedido contra ele em 30 de maio. Mas o empresário não foi encontrado e passou a ser considerado foragido. A defesa de X recorreu e teve seu pedido negado.
Acompanhado por seu advogado, ele foi nesta segunda-feira ao cartório da 19ª Vara Criminal da capital, durante o expediente forense.
O cartório, então, orientou o empresário a comparecer à 5ª Delegacia de Polícia, no centro, para que de lá ele seja encaminhado ao sistema penitenciário. Nesta quinta-feira, 5, está agendada audiência  de instrução e julgamento do caso, com a sua presença.