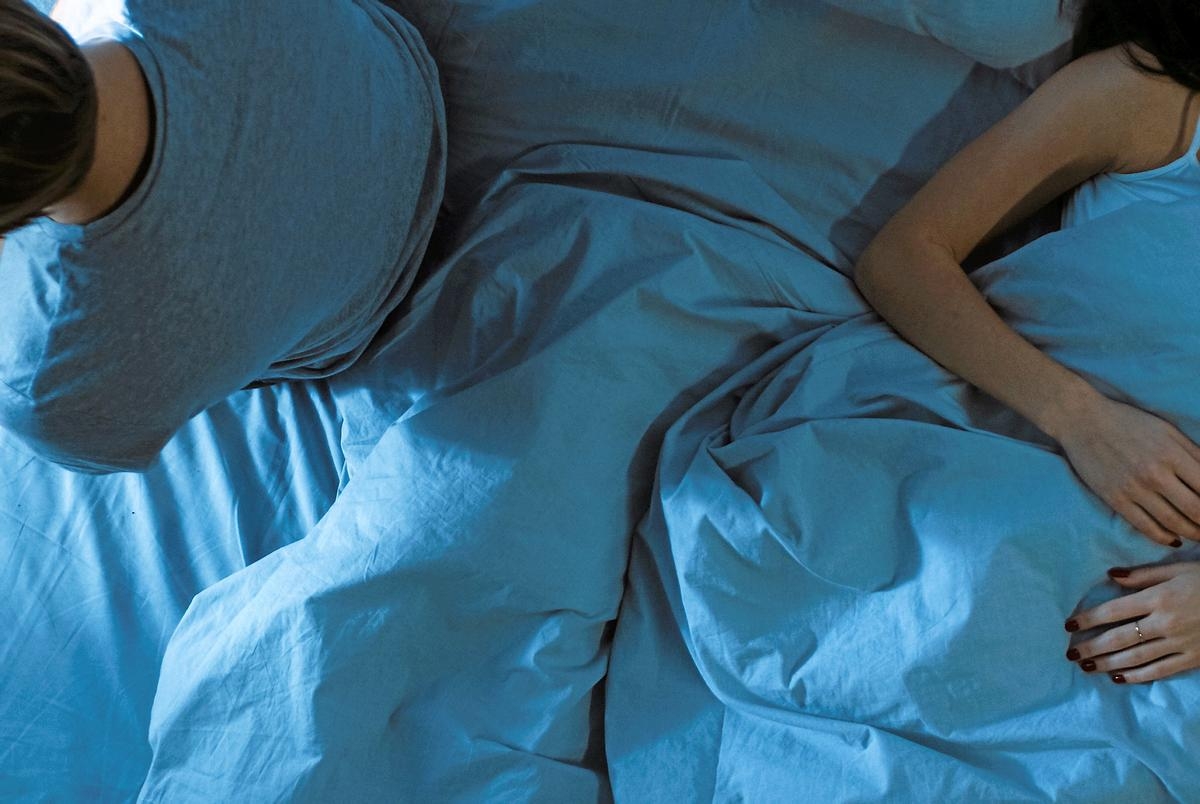 Prosecution
HIV-positive man pleads guilty of aggravated sexual assault
January 11, 2023
Translated with Deepl.com. For article in French, please scroll down.
A 65-year-old man has pleaded guilty to aggravated sexual assault endangering the life of a person because he had unprotected sex while he knew he was HIV positive.
On March 18, 2017, X had consensual sex with his victim, but the catch was that he did not advise her that he was HIV positive, making the consent illegal. In the days that followed, she consulted a doctor because of vaginal discharge and tests revealed that she was also a carrier of the disease, hence the charge of aggravated sexual assault endangering the life of another person.
The client of Nicolas Gagnon of Legal Aid pleaded guilty on Monday before Judge Pierre Simard, as the five-day trial got underway.
According to the facts reported by criminal and penal prosecutor Nicole Ouellet, the accused was periodically tested for sexually transmitted infections (STI). In September 2016, he had received feedback from his family doctor indicating that he had no health problems and then underwent a complete check-up in November 2016.
In February 2017, the doctor told him that he was HIV positive and referred him to a microbiologist while advising him to be sexually abstinent, to which Mr. X replied that he already was.
At this point, he had known the victim for a few months. They lived in the same place but were not in a relationship. The connection was made in March during a friendly exchange during which the two protagonists consumed alcohol and made sexual remarks, before agreeing to a relationship with a condom.
The condom was found in the bedroom, but was not used with the known result.
It was not until six days later, on 24 March, when the victim was complaining of discharge, that he told her he was HIV-positive.
The victim learned that she was also infected a few days later, in April.
According to the tests, the accused had a very high viral load.
According to the law, an HIV-positive person taking medication that makes the virus undetectable in his or her body is not obliged to disclose his or her status to a sexual partner or to use a condom, even if this is advised. This was not the case with the defendant, and he was therefore required to disclose and wear a condom if his partner still wished to have sex.
As soon as the free and voluntary plea was entered, Me Gagnon asked Judge Simard to order a pre-sentence report and permission to hear an expert witness, Dr. Jean-Pierre Routy, a professor and researcher in immunology and infectious diseases at the McGill Health Centre and a physician at the Royal Victoria Hospital, by videoconference.
Mr. Gagnon explained that his client had personal reasons to doubt the results of the first tests he had undergone before it was confirmed by a second test after the sexual relationship, but that he now recognizes his criminal responsibility and a form of voluntary blindness.
The sentencing submissions promise an interesting debate as a full day, perhaps two, has been set aside. Ms. Ouellet also told Judge Simard that she will hear from the victim about the consequences of the crime on her.
The closing arguments will be held on 24 May.
---
Un homme de 65 ans a plaidé coupable d'agression sexuelle grave mettant la vie d'une personne en danger, car il avait eu une relation sexuelle non protégée alors qu'il se savait porteur du VIH.
Le 18 mars 2017, X avait eu une relation sexuelle consensuelle avec sa victime, mais le hic, c'est qu'il ne l'avait pas avisée qu'il était porteur du VIH, rendant le consentement illégal. Au cours des jours qui ont suivi, cette dernière avait consulté un médecin en raison d'écoulements vaginaux et des tests avaient révélé qu'elle était aussi porteuse de la maladie, d'où l'accusation d'agression sexuelle grave mettant la vie d'autrui en danger.
Le client de Me Nicolas Gagnon de l'Aide juridique a plaidé coupable lundi devant le juge Pierre Simard, alors que devait s'amorcer un procès de cinq jours.
Selon les faits rapportés par la procureure aux poursuites criminelles et pénales, Nicole Ouellet, l'accusé passait périodiquement des tests de dépistage pour les infections transmissibles sexuellement (ITS). En septembre 2016, il avait eu un retour de son médecin de famille indiquant qu'il n'avait aucun problème de santé puis il avait subi un bilan complet en novembre 2016.
En février 2017, le médecin lui apprend qu'il est positif au VIH et le réfère à un microbiologiste tout en lui conseillant d'être abstinent sur le plan sexuel, et M. X lui répond que c'est déjà le cas.
À ce moment, il connaissait la victime depuis quelques mois. Ils habitaient au même endroit, mais n'étaient pas en relation. Le rapprochement s'est fait en mars lors d'un échange amical pendant lequel les deux protagonistes ont consommé de l'alcool et tenu des propos à caractère sexuel, avant de convenir d'une relation avec condom.
Le préservatif s'est retrouvé dans la chambre, mais n'a finalement pas été utilisé avec le résultat que l'on sait.
Ce n'est que six jours plus tard, le 24 mars, alors que la victime se plaignait des écoulements, qu'il lui a révélé être séropositif.
La victime a appris qu'elle était aussi atteinte quelques jours plus tard, en avril.
Selon les tests, l'accusé présentait une charge virale très élevée.
Selon la loi, un porteur du VIH prenant une médication qui rend le virus indétectable dans son organisme n'est pas obligé d'avouer son état à un partenaire sexuel ni d'utiliser un condom, même si c'est conseillé. Ce n'était pas le cas chez l'accusé, et il devait donc le déclarer et porter le condom si sa partenaire souhaitait tout de même avoir une relation.
Sitôt le plaidoyer libre et volontaire enregistré, Me Gagnon a demandé au juge Simard d'ordonner la confection d'un rapport présentenciel ainsi que la permission de faire entendre par visioconférence un témoin expert, le docteur Jean-Pierre Routy, professeur-chercheur en immunologie et maladies infectieuses du centre de santé McGill et médecin à l'hôpital Royal Victoria.
Me Gagnon a expliqué que son client avait des raisons personnelles de douter des résultats des premiers tests qu'il avait subis avant que ce soit confirmé par un second test après la relation sexuelle, mais qu'il reconnaît aujourd'hui sa responsabilité criminelle et une forme d'aveuglement volontaire.
Les représentations sur sentence promettent un débat intéressant puisqu'on a réservé une journée complète, peut-être deux. Me Ouellet a indiqué aussi au juge Simard qu'elle fera entendre la victime sur les conséquences que le crime a eues sur elle.
Les plaidoiries se tiendront le 24 mai.