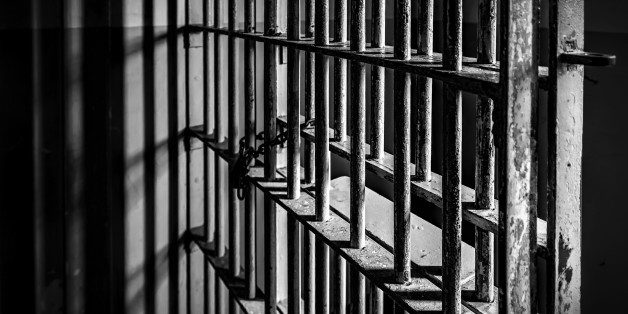 Sentencing
A man found guilty in the 1980s of multiple sexual offences against a child in his circle and of aggravated assault on a former partner to whom he had not disclosed his HIV and hepatitis B was sentenced to four years' imprisonment.
April 28, 2017
Source:
Le Journal du Quebec
Google translation, for original article, scroll down.
X was accompanied by his wife, hand in hand, when he presented himself on Friday to hear the sentence handed down by Judge Chantale Pelletier.
In a written decision, The President of the Court of First Instance first recalled that the 47-year-old man had been tried regarding the case with this young complainant and that on that day, last 21 December, he had been found guilty.
According to the evidence presented, between the years 1983 and 1990, X, on about forty occasions, abused the girl by asking her to perform oral sex.
"On one occasion, when the victim was about 12 years old, the accused mentioned that he was going to get some friends and that she will have to perform oral sex, Judge Pelletier reminded us. In the mid-2000s, knowing that he was infected with HIV and hepatitis B, X had unprotected sex many times with his partner, who fortunately, "did not contract the virus."
His actions, however, had significant psychological consequences for both victims. In addition to imprisonment, X will have to register as a sex offender for perpetuity.
---
Un homme condamné à 4 ans de prison pour avoir caché son VIH à sa partenaire
Un homme coupable de multiples infractions d'ordre sexuel sur une enfant de son entourage dans les années 80 et de voies de fait graves sur une ancienne fréquentation à qui il n'avait pas dit qu'il était porteur du VIH et de l'hépatite B a écopé d'une peine de quatre ans de détention.
C'est en compagnie de sa conjointe que X, sac à la main, s'est présenté vendredi pour connaître la sentence rendue par la juge Chantale Pelletier.
Dans une décision écrite, la présidente du Tribunal a d'abord rappelé que l'homme de 47 ans a subi un procès à l'égard de la jeune plaignante et qu'au terme de celui-ci, il a été trouvé coupable le 21 décembre dernier.
Selon la preuve présentée, entre les années 1983 et 1990, X a, à une quarantaine de reprises, abusé de la jeune fille en exigeant d'elle des fellations.
«À une occasion, lorsque la victime a environ 12 ans, l'accusé lui mentionne qu'il va chercher des amis et qu'elle devra leur faire des fellations», a rappelé la juge Pelletier.
Au milieu des années 2000, se sachant porteur du VIH et de l'hépatite B, X a eu de nombreuses relations sexuelles non protégées avec une fréquentation qui n'a, fort heureusement, «pas contracté le virus».
Les gestes de l'homme ont toutefois laissé d'importantes séquelles psychologiques aux deux victimes.
En plus de la peine d'emprisonnement, X devra s'inscrire aux registres des délinquants sexuels à perpétuité.