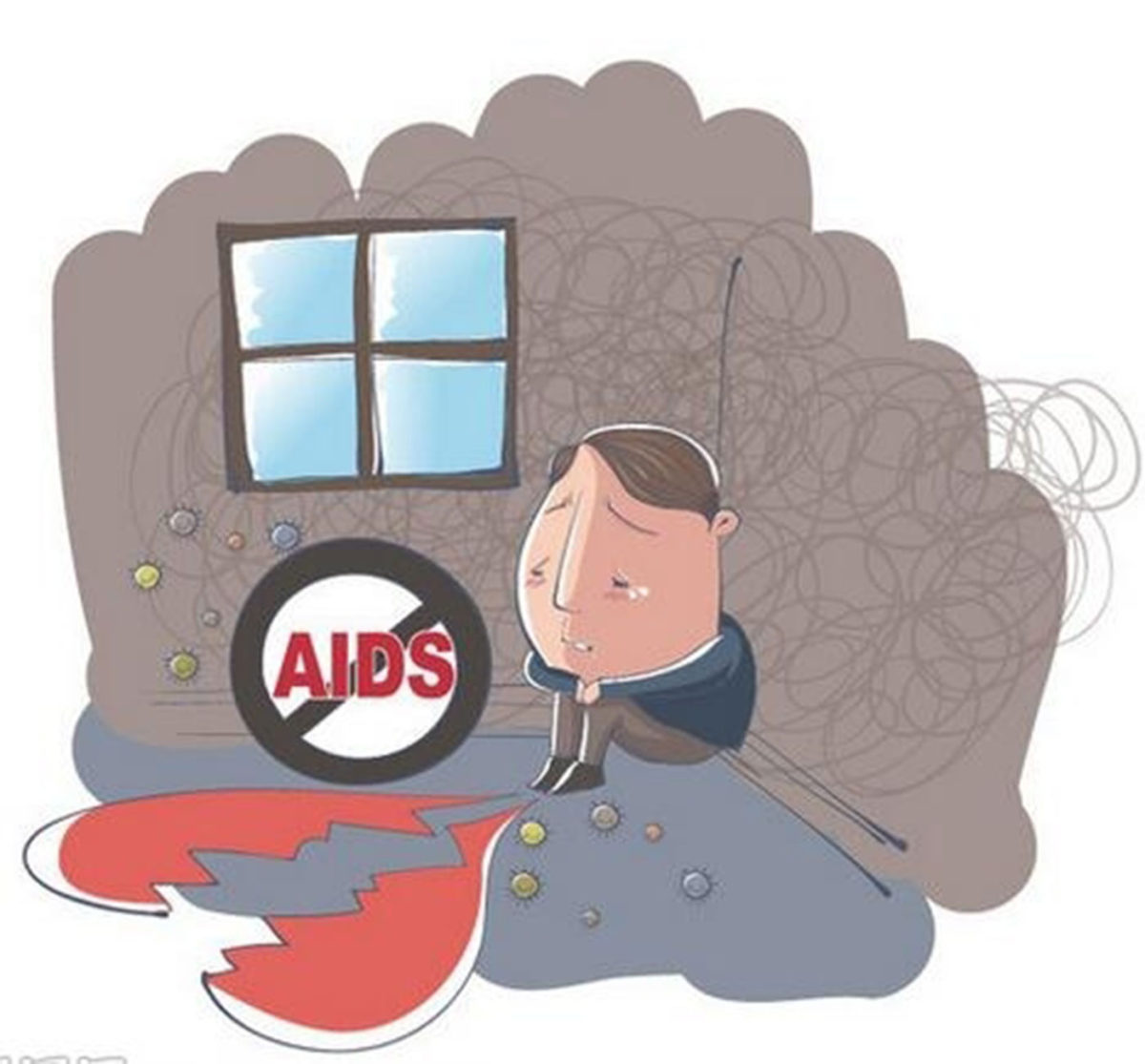 Other
Lawsuit Highlights China's HIV Confidentiality Dilemma
February 20, 2016
Wang Xin (pseudonym), a young man in Henan Province, recently made headlines when he sued a local hospital for failing to inform him that his wife was infected with HIV during their premarital health check.
Wang and his wife Ye Qing (pseudonym) married last March. Prior to their marriage, the couple conducted a premarital health check at a Yongcheng Women's and Children's Hospital.
"My check went smoothly, but doctors asked my wife to take three more blood tests. I had my concerns, but doctors said there was nothing to worry about," Wang told Xinhua.
The hospital said they told Ye that she was infected with HIV, but kept that information from Wang.
Months after their marriage, Wang also contracted HIV. He insisted that his wife was not properly informed of the risks of the virus. Wang told Beijing Youth Daily that the hospital only told his wife that she was infected with the virus. Both were from the countryside and were not well educated about HIV and its transmission. Wang said he could understand why his wife didn't tell him about her illness, but he believed the hospital should have informed him.
Last July, Wang filed a lawsuit against the hospital seeking 1.2 million yuan in damages. The local court has not accepted the case, citing a backlog in cases as reason, Shanghai Daily reported.
Contradictory Regulations
The story stirred a national debate on the conflicting obligations to protect HIV carriers' privacy and to prevent their partners from infection.
A spokesperson for the hospital told Beijing Youth Daily that "the hospital follows strictly China's AIDS Prevention and Treatment Regulation. And the regulation requires medical staff to protect patients' privacy. It prohibits disclosing their HIV status without consent."
Liu Wei, a lawyer with Beijing Chenzhihua Law Firm, told Beijing Youth Daily that doctors were indeed following the regulation.
"The regulation stipulates that without the consent of the patient or his or her guardian, no organization nor individual may disclose a patient's illness to others," Liu said.
"This is to protect the patient's privacy," Liu said. But Liu said Ye had the responsibility to tell Wang about her condition.
"According to the regulation, HIV carriers have the responsibility to inform their partners. If they fail to do so and their partners are infected, HIV carriers can face civil liabilities, and in some cases criminal charges," Liu said.
But some lawyers believe the hospital does have a responsibility.
"The regulation on premarital health check requires doctors to inform both partners about their health status," Han Xiao, a lawyer with Beijing Jingru Law Firm told Beijing Youth Daily.
According to the regulation, in couples where one member is infected with HIV, medical staff should explain the risks and offer health advice if they intend to pursue a marriage.
"Although there is this regulation, many doctors don't want to violate the patient's privacy. Usually, doctors will choose not to tell the partner," Han said. "It is ultimately a conflict between right to privacy and right to life."
Yunnan
In Yunnan province, which has been struggling with HIV for many years, informing people about their partners' HIV status is required. In 2005, the Yunnan government announced that if an HIV carrier fails to inform his or her partner, medical practitioners retain the right to inform the partner.
"When we first started the policy, we were concerned that it might cause more trouble for HIV infected families. But five years went by and the result was good," Lu told Xinhua.
Global Problem
The dilemma created by the case is not just China's problem. Medical staff in many countries struggle between ethical standards and society's moral expectations.
In the US, both federal and state laws require that a person's HIV status be kept confidential. The Health Insurance Portability and Accountability Act (HIPPA) is a federal law that protects the privacy of a person's health information.
But in terms of protecting the partner's life, different US states have different requirements. Many states and some cities have partner-notification laws which legally require HIV carriers to inform their sex or needle-sharing partners. In some states, HIV carriers who fail to inform their partners can be charged with a crime. Some states also require clinics to notify a "third party" if they know that the person has a significant risk for HIV infection from a carrier.
In the UK, all healthcare professionals are obliged by law – and by professional regulatory standards – to ensure HIV carriers' medical information remains confidential. If professionals fail to obey these standards, they risk being banned from working in the industry.
But even in the UK, medical staff may under some circumstances be obliged to disclose a person's HIV status. However, it is very rare that the disclosure occurs without notifying the HIV carrier.
Although most countries have laws or regulations protecting partners involved with a HIV carrier, the sensitivity and complexity of the problem makes it difficult to have clear-cut regulations or standards. Solely relying on regulations and laws to solve the problem may not be enough.
Lisa Fitzpatrick, an epidemiologist and physician specializing in infectious diseases in Washington, suggested that to a large degree the dilemma is caused by long-established negative perceptions associated with the HIV virus and insufficient knowledge about AIDS. She said changing the perception of the HIV virus will eventually facilitate disclosure.
Fitzpatrick wrote in Washington Post, "If the stigma associated with HIV testing and being HIV-positive is removed from the mainstream culture and if the health-care providers and patients or general public look at AIDS as a manageable disease like cancer, that will grant patients more space and willingness to open up to their spouse."