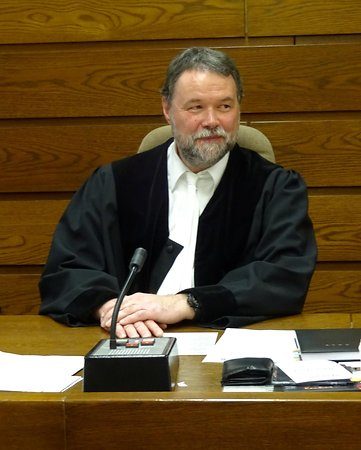 Charges dropped/acquittal
Acquittal for Cologne man: HIV-positive man (41) had unprotected sex with colleagues
April 12, 2017
Google translation; for original article, scroll down.
Cologne – Markus S. (41, name changed) is infected with the immune virus HIV. But that did not prevent him from having unprotected sex. Because he did not disclose to two women his illness, the man had to face the court on Wednesday before the magistrate. But the process took a surprising turnaround.
Prosecution: attempted bodily injury
For the Cologne prosecutor's office, the case was clear. They accused the welfare beneficiary of attempted grievous bodily harm. Attempted, because the sex partners – two colleagues at work – had not acquired HIV. For many weeks they had lived with the fear of being infected.
The accused could also prove by his treating physician that he had not been contagious at the time of sexual intercourse. By taking inhibitory drugs, the virus in the blood could not be detected any more.
Virus not contagious
The HIV disease of the accused could only be proven in the hereditary material, a senior physician of the university clinic, who had been invited as an expert and had been dealing with HIV and AIDS for more than 30 years.
"Effective HIV therapy can even provide better protection than a condom," the doctor said. Provided of course, the patient regularly takes his medication.
Acquittal in court
"I've learned a lot about medical research in this procedure," said Judge Dr. Frank Altpeter. The judge found that the defendant was a "model patient".
Since S. was not contagious, he did not have to report the infection to the ladies before sex. Acquittal!
---
Freispruch für Kölner HIV-Infizierter (41) hatte ungeschützten Sex mit Kolleginnen
Von Hendrik Pusch, Express.de, 12.04.17
Köln – An Drogenbesteck hat sich Markus S. (41, Name geändert) mit dem Immun-Virus HIV infiziert. Das hielt ihn aber nicht davon ab, ungeschützten Sex zu haben. Weil er zwei Frauen seine Krankheit verschwieg, musste sich der Mann am Mittwoch vor dem Amtsgericht verantworten. Doch der Prozess nahm eine überraschende Wende.
Anklage: versuchte Körperverletzung
Für die Kölner Staatsanwaltschaft war der Fall klar. Sie klagte den Sozialhilfeempfänger wegen versuchter gefährlicher Körperverletzung an. Versucht, weil sich die Sex-Partnerinnen – zwei Kolleginnen in einer Arbeitsmaßnahme – nicht mit dem HI-Virus angesteckt hatten. Viele Wochen hatten sie mit der Angst gelebt, doch infiziert zu sein.
Der Erkrankte konnte durch seinen behandelnden Arzt auch nachweisen, zum Zeitpunkt des Geschlechtsverkehrs gar nicht ansteckend gewesen zu sein. Durch die Einnahme von hemmenden Medikamenten konnte der Virus im Blut tatsächlich nicht mehr nachgewiesen werden.
Virus nicht ansteckend
Lediglich im Erbgut konnte die HIV-Erkrankung des Angeklagten nachgewiesen werden, bestätigte auch ein Oberarzt der Uniklinik, der als Gutachter geladen war und sich seit mehr als 30 Jahren mit HIV und Aids beschäftigt.
"Eine wirksame HIV-Therapie kann sogar einen besseren Schutz als ein Kondom darstellen", sagte der Mediziner. Vorausgesetzt natürlich, der Patient nehme regelmäßig seine Medikamente.
Freispruch vor Gericht
"Ich habe in diesem Verfahren viel über die medizinische Forschung gelernt", sagte der Richter Dr. Frank Altpeter. Der Richter stellte fest, dass es sich beim Angeklagten um einen "Muster-Patienten" handelte.
Da S. nicht ansteckend war, habe er den Damen vorm Sex auch nicht von der Infizierung berichten müssen. Freispruch!