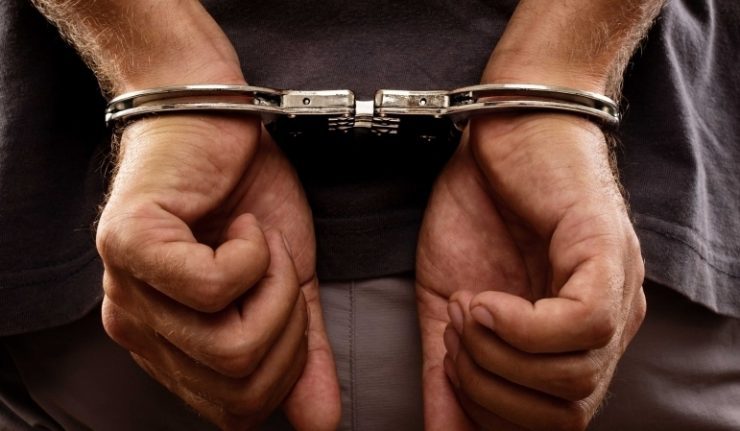 Sentencing
HIV-positive X who had unprotected sex with men jailed
September 7, 2017
Source:
New Zealand Herald
A Christchurch nursing assistant who had unprotected sex with men he met on social media without telling them he was HIV-positive has been jailed today for two-and-a-half years.
X, 26, admitted criminal nuisance charges by endangering the health of three men between August 15 and October 19 last year despite his HIV diagnosis months earlier.
He told all three men that he met on the dating app Grindr that he was "clean", Christchurch District Court heard.
Afterwards, the three victims were tested and cleared of having the infection.
When X was arrested, police found that he was also dealing the class A drug methamphetamine.
He offered to inject one buyer with the drug, saying he'd studied nursing and knew how to do it safely.
X, originally from Northland, "accepts without reservation" the significant impact his actions had on his victims, defence counsel Elizabeth Bulger said.
Victim impact statements were compelling, Bulger said, with one man in particular talking about the depth of anguish he has suffered.
X now believes he is in a position to give back to the community, Bulger said.
He has written a "heartfelt" letter to an Auckland body positive organisation, which provides services for young men like him.
Bulger said his diagnosis of HIV was a turning point in his life, where "things started going downhill from there".
It highlighted the lack of community support for people in his situation, Bulger said.
She pushed for a sentence of home detention, but Judge David Saunders concluded that a sentence of imprisonment was necessary for actions that were "quite reckless".
Arrest
Warrant issued after HIV-positive Johnny Lumsden in court no show
May 21, 2017
Source:
New Zealand Herald
A nursing assistant accused of having unprotected sex with three men without disclosing his HIV-positive status is being hunted by police.
JX, 26, was due to appear at Christchurch District Court for a pre-trial call-over on Friday but failed to show.
Court staff today confirmed that a warrant has been issued for his arrest.
X, who had been living in Christchurch but who is originally from Northland, faces criminal nuisance charges that he had unprotected sex without telling men he met on dating app Grindr that he was HIV-positive between August 15 and October 19 last year.
X had been on bail with conditions that he does not associate with police witnesses or contact complainants, not to leave the country, surrender his passport, and to not apply for any travel documents.
He is also prohibited from using social media, including Facebook and Grindr, and not to travel to Christchurch except to meet with his lawyer.
X also faces a charge of supplying a class A controlled drug, namely methamphetamine, breach of bail, and possession of utensils for methamphetamine.
He pleaded guilty to the utensils possession charge earlier this year.
Charged
Police contacting people as HIV-positive man charged with unprotected sex
November 29, 2016
An HIV-positive man has been arrested on suspicion of having unprotected sex with several men, without telling them he was infected.
Police have been contacting people who had sexual encounters with X, 26, urging them to get HIV tests.
He was arrested on November 7 on allegations he had unprotected sex with a young man without disclosing his HIV-positive status.
Police have since laid more criminal nuisance charges, alleging X had unprotected sex with two more men. One of the three encounters occurred on October 19, 2016.
The young men were aged in their 20s and 30s. Two have since been cleared of infection, while the other is awaiting test results.
If he turns out to have contracted HIV, X could be charged with wounding with intent to cause grievous bodily harm.
Detective Senior Sergeant Scott Anderson said X met the men via Grindr, a dating app similar to Tinder, and had sex with them in Christchurch.
The alleged offending came to light after one complainant told his doctor about the sexual encounter. The doctor was "under an obligation" to tell him X had HIV, Anderson said.
Police began an investigation and, using contacts provided by X, contacted people he had slept with.
Some of them had had protected sex with him, or already had HIV. Others "didn't want to be involved in further police action".
The inquiries focused on encounters in Canterbury. However, X, originally from Northland, is known to have travelled to other parts of the country, and to have lived in Australia in recent years.
"There could well be other people who have had unprotected sex with this man without him disclosing his HIV status to them," Anderson said.
People can be prosecuted for having unprotected sex without disclosing their HIV-positive status, but they do not have to disclose it if they use precautions.
That precedent was set in a landmark 2005 case, in which a Lower Hutt man was acquitted for not disclosing his HIV-positive status to a woman he slept with, because he used a condom.
Aids Foundation executive director Jason Myers said such cases were rare. "We know that the vast majority of people living with HIV do not act in this way."
Canterbury's Sexual Health Centre clinical director Edward Coughlan said testing was vital, as infections could go undetected until it was too late.
An increasing number of syphilis cases, particularly among gay men, was a growing concern in Canterbury, he said.
"From our discussions with those who do get checked, is they tell us that smartphone apps make it very easy for people to find sexual partners.
It is not unheard of for some people to use the apps to have opportunistic sexual encounters – sometimes without ever learning the other person's name, or any of their sexual history."
He said people told the centre of unprotected sex sometimes with multiple partners in one day.
"This attitude of complacency towards sex and any consequences is a concern for health services. It also makes it difficult for us to trace contacts of an infected person."
Coughlan said using condoms, regular sexual health checks and limiting numbers of sexual partners remained the best protection against contracting a sexually transmitted infection.
HOW COMMON IS HIV NOW?
In 1986, about 120 people were diagnosed with HIV in one year, a rate of 3.6 diagnoses per 100,000 population.
In 2015 there were 4.9 diagnoses per 100,000 population, and nine people's HIV infection developed into Aids.
Those figures, from Otago University's AIDS Epidemiology Group, show 224 people were diagnosed with HIV in New Zealand in 2015, with 153 among that number being men who had sex with men.
About 3500 people in New Zealand were living with HIV by the end of 2015, a rate of 70 per 100,000 population.
Myers said reasons behind the steady rise in diagnoses were complex, but were thought to be related to more people getting tested, and advances in treatment that meant HIV/Aids was no longer a "death warrant".
That meant sexually active people were more likely to encounter someone with the infection during their lifetime, he added.