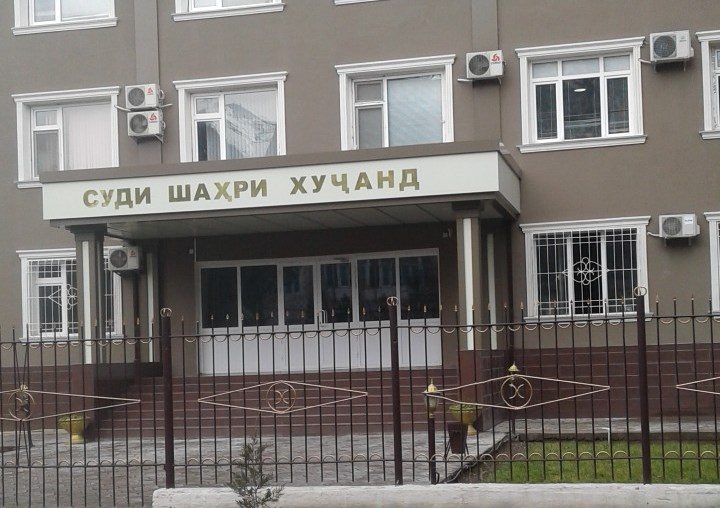 Sentencing
Two Tajik women sentenced to jail for HIV infection
September 4, 2019
Google translation, for Russian article please scroll down
Two residents of Khujand (the administrative center of the Sughd region of Tajikistan) were sentenced to one year in prison each for knowingly infecting people with HIV infection. This was reported by Asia Plus, citing a source in the Khujand City Court.
According to the source, 41-year-old and 45-year-old women had previously been confirmed to have positive HIV status at the AIDS Center in Sogd Oblast. Women were warned to take precautions and not to endanger men, but they neglected the rules.
The court found women guilty under part 1 of article 125 ("Intentional infection with the HIV / AIDS virus") of the Tajik Criminal Code and sentenced to one year in prison. Convicts will serve the term of punishment in a penal colony.
In 2018, for the first time in Tajikistan it became known that criminal proceedings were instituted on charges of intentionally acquiring HIV infection. It is not known why the 125th article of the Criminal Code has been actively imputed since last year, but the trend itself has caused concern among human rights defenders. Among the accused are mostly women who were engaged in prostitution. Criminal cases against HIV-infected people can lead to the opposite effect, say public activists. Fearing persecution, prostitutes and drug addicts will avoid testing, and HIV-infected people will go into the shadows, hide their status from others and, accordingly, receive less information and help.
---
Двух таджикистанок отправили за решетку за заражение ВИЧ-инфекцией
Двух жительниц Худжанда (административный центр Согдийской области Таджикистана) приговорили к году лишения свободы каждую за сознательное заражение людей ВИЧ-инфекцией. Об этом сообщает «Азия-Плюс» со ссылкой на источник в Худжандском городском суде.
По словам источника, у 41-летней и 45-летней женщин ранее был подтвержден положительный статус ВИЧ в Центре по борьбе по СПИДом Согдийской области. Женщин предупредили, чтобы они соблюдали меры предосторожности и не подвергали мужчин опасности, однако они пренебрегли правилами.
Суд признал женщин виновными по части 1 статьи 125 («Умышленное заражение вирусом ВИЧ/СПИД») Уголовного кодекса Таджикистана и приговорил к одному году лишения свободы. Срок наказания осужденные будут отбывать в колонии общего режима.
В 2018 году в Таджикистане впервые стало известно о возбуждении уголовных дел по обвинениям в умышленном заражении ВИЧ-инфекцией. Почему 125-ю статью УК стали активно вменять именно с прошлого года, неизвестно, но сама тенденция вызвала обеспокоенность у правозащитников. Среди обвиняемых — преимущественно женщины, занимавшиеся проституцией. Уголовные дела в отношении ВИЧ-инфицированных могут привести к обратному эффекту, считают общественные активисты. Опасаясь преследования, проститутки и наркоманы будут избегать тестирования, и ВИЧ-инфицированные станут уходить в тень, еще больше скрывать от окружающих свой статус и, соответственно, получать меньше информации и помощи.