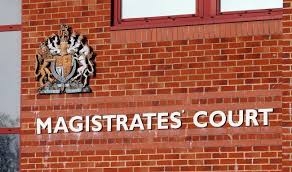 Sentencing
The HIV spitter and other people sentenced by magistrates at Bodmin in recent days
June 1, 2020
On May 25 in Dawlish, the accused was drunk and disorderly and assaulted two emergency service workers.
He was committed to prison for 22 weeks. The offence is considered so serious because it is a deliberate attack on a public servant carrying out public duties, and because the defendant spat or attempted to spit at the officials four times when he was drunk and in a public place during a time of national crisis when he knew he was HIV positive.
To pay compensation of £300.