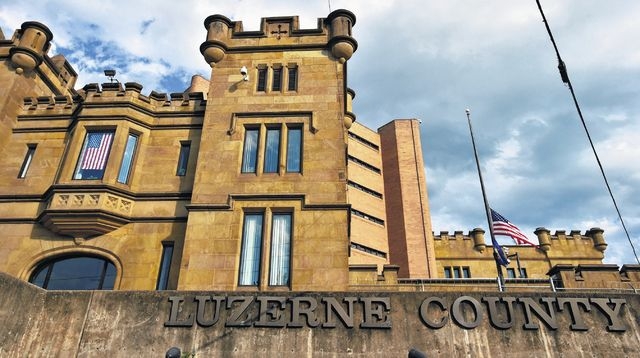 Sentencing
HIV-positive inmate sentenced for spitting on corrections officers
February 9, 2022
WILKES-BARRE — A Scranton man diagnosed with a communicable disease was sentenced for spitting on two corrections officers.
X, 35, was sentenced by Luzerne County Judge David W. Lupas to 18 months to three years in state prison on two counts of assault by prisoner. X pled guilty to the charges Dec. 13.
Court records say X is HIV-positive.
X was charged by Luzerne County detectives when he spat on two corrections officers during the booking process at the county correctional facility on March 10, 2021.
According to the criminal complaint:
State police took X to the correctional facility on unrelated offenses. During the booking process, X refused commands to surrender his cell phone and became agitated and uncooperative.
Officers were summoned to escort X to a restrictive housing unit.
X continued to be uncooperative and a spit hood was placed over his head as standard procedure.
The complaint says X continued to struggle with corrections officers and he spat saliva, making contact with the face and eyes of one corrections officer.
X was hit with pepper spray during the struggle, the complaint says.
As X was in a restraint chair, a nurse was summoned to decontaminate him.
When the spit hood was lifted to allow the nurse to spray water into his eyes, X turned his head and spat again, making contact with a second corrections officer's face, the complaint says.
Both corrections officers were treated at Wilkes-Barre General Hospital.
During his sentencing hearing Tuesday, X blamed his actions on "sneezing and coughing."
"I wasn't in the right state of mind. My back was against the wall and I was scared," X said. "I came in (jail) with mild charges and I was Tasered and strapped to a chair and had a mask put on me and I was scared.
"My intention wasn't to spit. My mask fell off and I was sneezing and coughing. It wasn't intentional," X said.
Assistant District Attorney Drew McLaughlin prosecuted.
Attorney Wojciech Jankowski represented X.