The HIV Justice Network is a global information and advocacy hub for individuals and organisations working to end the inappropriate use of the criminal law to regulate and punish people living with HIV.
Mission
The HIV Justice Network's mission is to collate, create and disseminate information and resources enabling individuals and communities to effectively advocate against inappropriate criminal prosecutions for HIV non-disclosure, potential or perceived exposure and transmission.
Goals and objectives
The principal goal of the HIV Justice Network is to connect, inform, educate, support and empower individuals and communities advocating for a fairer, just, rational, proportionate and limited use of laws, policies and practices to regulate and punish people living with HIV.
This will result in advocates who are better informed, empowered and connected and, therefore, more able to challenge and influence decision makers in order to: repeal or modernise unfair laws; ensure that any use of existing laws is limited and fairly applied; and present alternatives to a punitive, regulatory approach that benefits both public health and human rights.
The HIV Justice Network has three main objectives:
To monitor international developments regarding laws and prosecutions that criminalise HIV non-disclosure, potential or perceived exposure and transmission, and how criminal justice actors and the media deal with individual cases, to better understand the 'who, what, where, why and how' of laws, policies and practices that inappropriately regulate and punish people living with HIV.
To connect local, national, regional and global stakeholders, sharing information and resources to allow for targeted research and discussion of key issues, and identification of best practice models.
To create practical resources to enable advocacy, empowerment and challenge through persuasive and pragmatic policy development and effective communication strategies.
Who are we?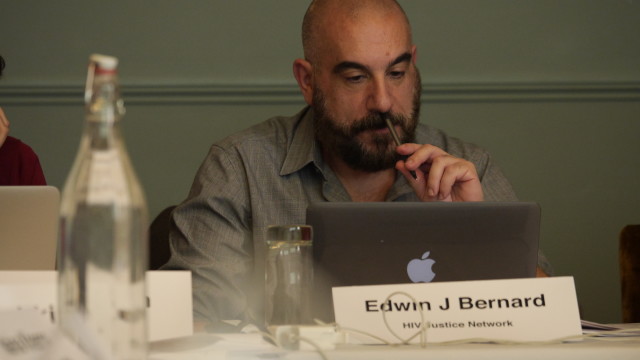 Edwin J Bernard, Global Co-ordinator
British-born writer and advocate, Edwin J Bernard, has been living with HIV since 1983. He began a career in journalism in 1985 and has been writing about HIV since 1987.
Edwin launched the HIV Justice Network (under its former name HIV Action – the HIV Anti-Criminalisation Network) at the satellite meeting 'Criminalisation of HIV Exposure and Transmission: Global Extent, Impact and The Way Forward' prior to the International AIDS Conference in Vienna in July 2010.
Edwin also co-ordinates HIV JUSTICE WORLDWIDE, a collaboration of seven civil society organisations who have been working together formally to end HIV criminalisation globally since January 2016.
Formerly an editor at NAM, Edwin has greatly contributed to global knowledge of HIV criminalisation, writing extensively on the issue including two books for NAM – 'Criminal HIV Transmission' (2007) and 'HIV and the Criminal Law' (2010).
He also works closely with his life partner, Nicholas Feustel (HJN's video advocacy consultant), to produce educational and advocacy documentaries on HIV criminalisation, including Doing HIV Justice and More Harm Than Good.
Edwin was appointed to the HJN Management Board on 21 July 2017.
Email: edwin(at)hivjustice.net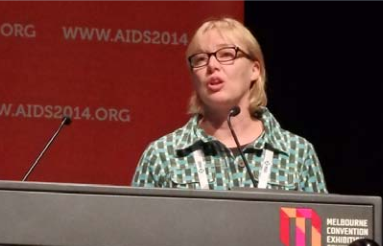 Sally Cameron, Senior Policy Analyst

Based in Queensland, Australia, Sally has been working on issues relating to HIV, gender, community development and capacity building for many years, most recently as HIV Education and Health Promotion Officer – Policy at the Australian Federation of AIDS Organisations (AFAO).
Sally has worked on many important HIV criminalisation publications over the years, including as author of 'HIV, Crime and the Law in Australia: Options for Policy Reform – a law reform advocacy kit' for AFAO; co-author of 'The Global Criminalisation Scan 2010: Documenting trends, presenting evidence' for the Global Network of People Living with HIV (GNP+); co-editor and author of 'The Criminalisation of HIV in Australia: Legality, Morality Reality' for the National Association of People Living with HIV (NAPWA); and author of the 'Guide to Australian HIV Laws and Policies for Healthcare Professionals' for Australasian Society for HIV Medicine (ASHM).
Sally has worked closely with HJN for a number of years, including as co-author, with Edwin J Bernard, of both the Advancing HIV Justice and Advancing Justice 2 reports.
Email: sally(at)hivjustice.net
Rebekah Webb, Senior Associate
Rebekah has been an HIV activist and campaigner since 1996. In 2002 she co-founded the UK Campaign for Microbicides at the National AIDS Trust and was European Coordinator of the Global Campaign for Microbicides until 2009.
She has worked freelance on HIV, gender and SRHR for the past decade supporting a range of leading international organisations including GNP+, ICW, IPPF and AVAC with policy research, advocacy strategy, M&E and resource mobilisation.
She played a pivotal role in the development of the PrEP Access in Europe campaign and has led or co-authored many key policy reports and papers. From 2014 to 2018, Rebekah was a trustee of STOPAIDS, a network of over 70 leading UK NGOs and HIV organisations and an active member of the European AIDS Treatment Group (EATG).
A British national, Rebekah has considerable international experience, having lived and worked in the US, Belgium and most recently the Emirates, in addition to her home country.
Email: rebekah(at)hivjustice.net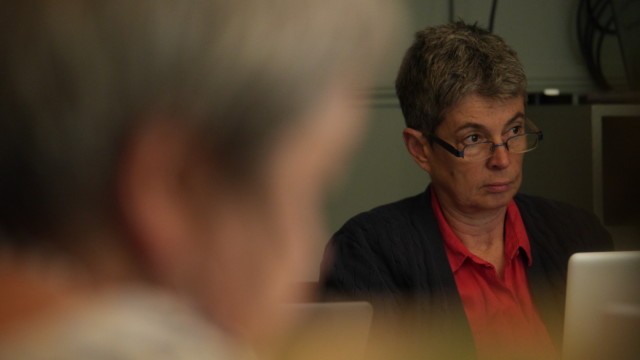 Sylvie Beaumont, Research/Outreach Co-ordinator
Sylvie has been involved in HIV since the late 80s when she started work as a volunteer to translate some of the vital information coming out of the English-speaking world into French.
She eventually joined NAM/aidsmap in the 90s as international editor and worked on the development of a multilingual platform aiming to facilitate networking, and information sharing between HIV organisations across the world.
Since 2014, she has managed a variety of projects for ReShape, a London-based independent HIV think tank as well as working with the HIV Justice Network since April 2016.
She also carries on working as a translator specialising in HIV and remains involved in the development of knowledge sharing and content distribution platforms on a variety of projects.
Email: sylvie(at)hivjustice.net
Julian Hows, Global Advisory Panel (GAP) Co-ordinator
Julian has been involved in HIV activism since the start of the epidemic in the UK . His activism started at the age of 15 in the 1970's in the Gay Liberation Front and Brixton Faeries. He was part of London Gay Switchboard (now Switchboard) from the late 70's for over 16 years. Switchboard provided the first responses to HIV in the UK. Julian was the vice chair and head of information during that time, as well as being an organiser of the first ILGA European regional conference to have a track dedicated to the response to HIV.
He started working in HIV (rather than just volunteering) in the 90's, a few years after his HIV+ diagnosis and realising that he was not going to die, unlike so many of his friends and lovers. In the 90's he worked for Sigma Research, Gay Men Fighting AIDS (running an outreach project in the largest public sex cruising ground in Europe), the UK Coalition of People Living with HIV (1999-2002) running a peer advocacy project.
In this century he has been a consultant for several organisations including the International Federation of the Red Cross, the World Health Organisation, national governments, as well as within the UK with the Home office, local and regional municipal health and government authorities.
He was responsible for the first ever systematic mapping of the criminalisation of HIV in 2005. From 2010 to 2017 he worked at GNP+ being responsible for several programmes and ground breaking initiatives such as the criminalisation scan, the People Living with HIV Stigma Index, and the mapping of the barriers to testing and treatment in Europe .
Julian lives in London and Amsterdam and is contactable at julian(at)hivjustice.net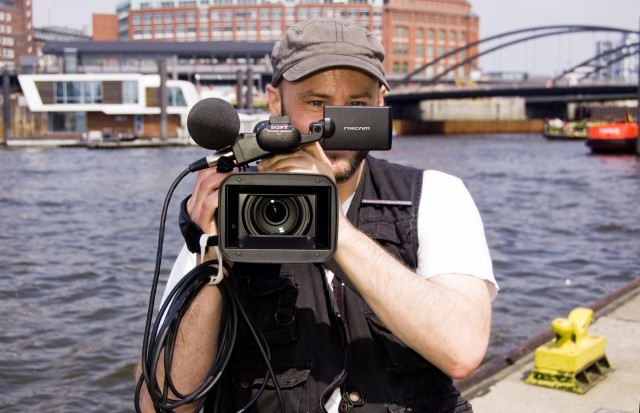 Nicholas Feustel, Video Advocacy Consultant
Filmmaker Nicholas Feustel is the managing director of Hamburg-based georgetown media. His films include the Adolf Grimme Award-nominated documentary, I Want To Live, Don't I?
He has been working with the HIV Justice Network since 2010, when he produced the video for the satellite meeting 'Criminalisation of HIV Exposure and Transmission: Global Extent, Impact and The Way Forward' held just prior to the International AIDS Conference in Vienna.
Since then, Nicholas has produced many videos for the HIV Justice Network, including one supporting the Oslo Declaration as well as the documentaries Doing HIV Justice and More Harm Than Good.
Email: nick(at)hivjustice.net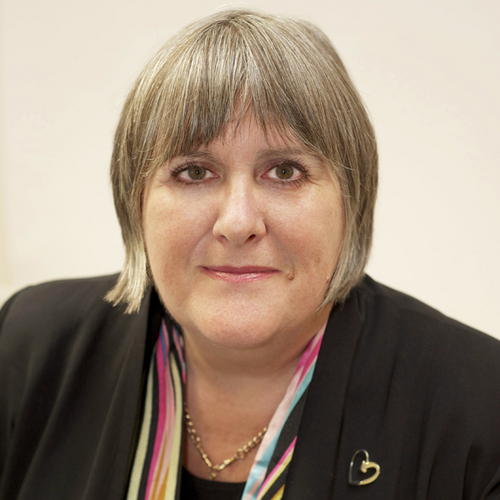 Lisa Power, Chair, Supervisory Board

Lisa Power has been involved in HIV activism since the start of the epidemic.
She spent 14 years on London's Gay Switchboard, 17 years with Terrence Higgins Trust (becoming Director of Policy) and was Secretary General of the International Lesbian & Gay Association. She was also a founder of Stonewall, the highly successful UK LGBT lobbying organisation.
Lisa has spoken and published research on HIV criminalisation and on other legal barriers to HIV testing and treatment. She became a Member of the Order of the British Empire for services to sexual health and to the LGBT community in 2011.
Lisa was appointed to the HJN Supervisory Board on 21 July 2017.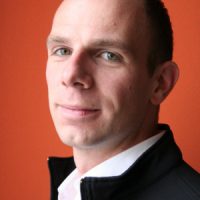 Raoul Fransen, Treasurer, Supervisory Board
Raoul Fransen-dos Santos is senior policy adviser at International CIvil Society Support (ICSS).
He has been involved in a wide range of programmes supporting people living with HIV and AIDS globally since 1993. As a volunteer, he has been involved in establishing numerous programmes providing antiretroviral treatment and he currently serves on the board of several foundations supporting orphans and vulnerable children in sub-Saharan Africa.
As one of the co-founders of Young Positives and the HIV Young Leaders Fund, he contributed to building new and sustainable leadership in the HIV response among young people most affected by HIV. He addressed the Bangkok International AIDS Conference as a plenary speaker and acted as interim International Coordinator and CEO of GNP+. He is a guest lecturer on HIV, medicine, public health and population at Columbia University, Mailman School of Public Health, Maastricht University and Leuven University.
Raoul studied Health Sciences at the Maastricht University and holds a master's degree in public health. Before joining the ICSS team, he also worked at the Dutch NGOs Aids Fonds and STOP AIDS NOW! focusing on young peoples' issues and access to HIV treatment and care.
Raoul was appointed to the HJN Supervisory Board on 21 July 2017.
Paul Kidd, Secretary, Supervisory Board
Paul Kidd is an activist, writer and trainee lawyer in central Victoria, Australia. He has an honours degree in law from La Trobe Law School.
He is a former Chair of the HIV Legal Working Group, and has expertise about many issues relating to HIV criminalisation, including on Phylogenetic analysis as expert evidence in HIV transmission prosecutions.
Paul also serves on the Board of Hepatitis Victoria and is a member of the Victorian Government LGBTI Justice Working Group. He is a former Chair of both Living Positive Victoria and the Equality Project Australia.
Paul was appointed to the HJN Supervisory Board on 16 January 2018.
Website credits
Designed and developed by Kieran McCann and Thomas Paterson, NAM.
Registered office
Stichting HIV Justice (HIV Justice Foundation). Eerste Helmersstraat 17 B 3, 1054CX, Amsterdam, The Netherlands.
Funders
The HIV Justice Network is supported by a grant from the Robert Carr civil society Networks Fund provided to the HIV Justice Global Consortium.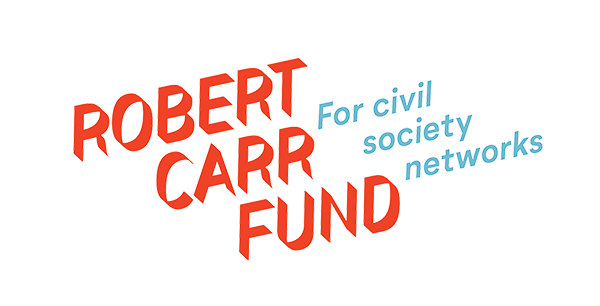 The HIV Justice Network is also grateful to The Monument Trust for its generous support between 2012-15.