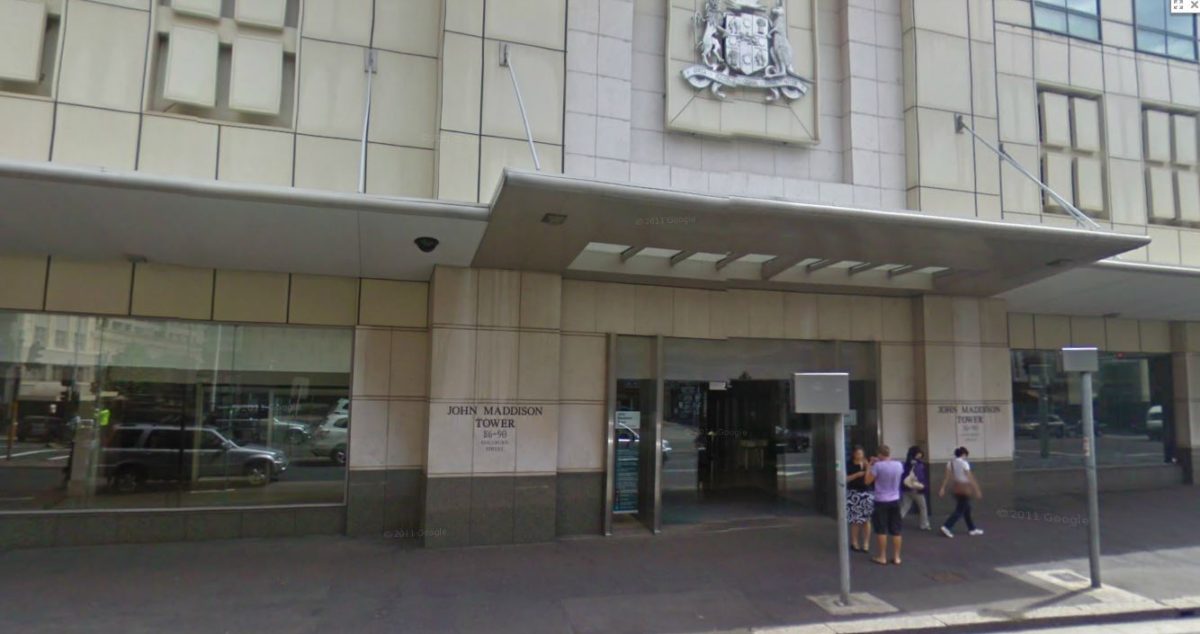 Sentencing
Man jailed for infecting lover with HIV
September 26, 2018
A Sydney man who repeatedly had unprotected sex with his lover, failing to reveal he was HIV positive, has been jailed for at least three years for infecting him with the virus.
"The offender's conduct was a gross betrayal of trust and a contemptible and callous disregard for the victim's life," said Judge Peter Zahra as he jailed X on Wednesday.
The 31-year-old pleaded guilty in the NSW District Court in March to recklessly causing grievous bodily harm to his then-partner more than six years ago.
Describing the offending as "of a most serious kind", the judge said X appeared to have been indifferent to the consequences of his behaviour,
After X was diagnosed with HIV in 2010, he was told on a number of occasions about using condoms to avoid passing the disease on and that, by law, he must inform all new sexual partners of his HIV status, the judge said.
X discussed taking legal action against the male he thought he had contracted HIV from, resulting in a doctor telling him that the man had committed a crime if he knew he was infected.
X later began having unprotected sex with his ultimate victim, who considered they were in a "close and loving" monogamous relationship.
But X didn't disclose his HIV status, warn him of any risk or suggest they use protection.
"At all times (he) would have been aware of the grave risk of the victim suffering serious illness which had the potential to be life-threatening," Judge Zahra said.
In his victim impact statement, the man had described his injuries as "internal wounds and emotional struggles" which will "never heal".
He referred to his trust and commitment to X during their relationship but now saw him as someone who acted "dishonestly, callously and ruthlessly" towards him.
"The victim expresses despair that the transmission of HIV was completely preventable," the judge said.
"The continuing effect of the harm caused to the victim is incalculable."
In a letter to the court, X said he had been in denial after being diagnosed and acknowledged what he did to the victim was "cowardly and unthinkable".
But the judge also noted X told the author of a pre-sentence report he didn't feel responsible for the victim contracting HIV, referred to him as "shady" and did not display any victim empathy or remorse.
X was jailed for a maximum term of four years and six months.
Prosecution
X pleads guilty over infecting ex-lover with HIV
March 14, 2018
A man accused of infecting his gay ex-lover with HIV in Sydney six years ago has pleaded guilty to recklessly causing grievous bodily harm.
X, 30, has been undergoing medical treatment in Melbourne and entered his guilty plea during a brief appearance at Sydney's Downing Centre District Court today.
In January 2016, nearly four years after Surry Hills police began looking for X, Australian Federal Police officers arrested him at Sydney Airport as he was trying to board a flight out of the city.
He has now been on bail for years and was 24 at the time of the crime, which warrants a custodial sentence, crown prosecutor Paul Lynch said.
X's previous lawyer Hugo Aston has said the then 29-year-old Sydney-based victim was "well aware" of his client's condition when they had a sexual relationship between September 2011 and June 2012.
X, who the court heard was convicted for an unrelated assault 12 years ago, had previously pleaded not guilty to the offence.
A sentencing hearing for X has been set down for September 14.
Prosecution
X pleads not guilty to HIV infection charge as more men make allegations, say police
January 7, 2016
Source:
Sydney Morning Herald
A man accused of infecting his then partner with HIV failed to tell other sexual partners about his condition, a court has heard.
X, 28, was arrested on Sunday at Sydney Airport and charged with recklessly inflicting grievous bodily harm.
X pleaded not guilty on Thursday when he appeared before Sydney's Central Local Court via video link from jail.
Police opposed his bail application, arguing that X was at risk of fleeing the country and posed a threat to community safety."The defendant has on more than one occasion engaged in sexual conduct without disclosing what is an extremely serious medical condition," the police prosecutor said."There is evidence, I am told, that he has propositioned other people to participate in sexual intercourse without the use of protection."
The prosecutor said several men had come forward with allegations since hearing in the media about X's arrest. He said the offence suggested a "serious breach of trust".
In 2012, police began investigating a claim that a 33-year-old man contracted HIV from X.
The prosecution case alleges the 33-year-old was only sleeping with one other man at the time of his infection and that man was not infected. Police will rely on forensic evidence that X and his alleged victim shared the same strain of HIV.
HIV positive people have a legal obligation to tell sexual partners about their condition even if they are using a condom, according to a NSW Health Department website.
HIV attacks the immune system and is transmitted by bodily fluids such as blood and semen.
X's barrister, Hugo Aston, said his client had been HIV positive since December 2010."It was my client's view that the alleged victim was well aware that he had HIV," Mr Aston told Central Local Court.
Magistrate Greg Grogin found X posed an "unacceptable risk" to the community but such a risk could be contained by strict bail conditions.
X is to live with his mother on the NSW south coast, report daily to the local police station, and abide by a curfew. He is forbidden from applying for a passport or entering an international airport.
X will next appear before Downing Centre Local Court on February 18.