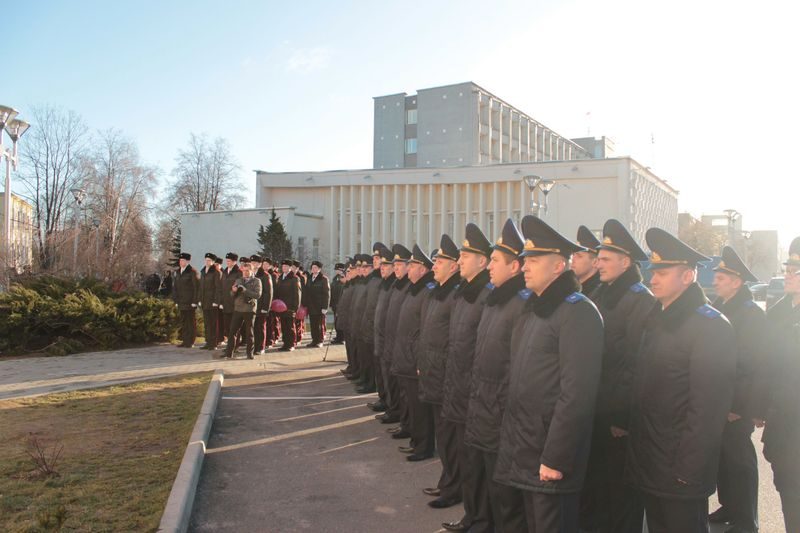 https://health.ej.by/sex-health/2016/01/20/zhitel-baranovichey-obvinyaetsya-v-zarazhenii-vich-svoey-zheny.html
January 20, 2016
Google translation. Scroll down for article in Russian.
According to the PR Department of the Investigative Committee, a criminal case under the Article 157 of the Criminal Code (human immunodeficiency virus) was initiated by the Baranovichi Interdistrict Department of the Investigative Committee. In relation to 28-year-old local resident, the court ruled on the preventive measure in form of detention. A victim in the case is the wife of the suspect who filed a statement to the police.
According to the investigation, the citizen knew about his illness, and gave a written notice that he will warn about the status his sexual partners, but did not do it. How many people it infected is until unknown. The man can have from 2 to 7 years of imprisonment. In the Brest region, this is the second case of deliberate HIV transmission.
A similar criminal case was initiated in 2015 in Pinsk, where the 34-year-old local resident infected with HIV her civic wife. He did not tell her about the disease. After two years of marriage a woman learned that she had HIV. The man was to three years in prison. The verdict has not yet entered into the force. According to the Article on transmission of the human immunodeficiency virus, 12 criminal cases were initiated in the past year in the country, added the Investigation Committee.
---
Как сообщили в отделе информации и связи с общественностью Следственного комитета, уголовное дело по ст.157 УК (заражение вирусом иммунодефицита человека) возбуждено Барановичским межрайонным отделом Следственного комитета. В отношении 28-летнего местного жителя избрана мера пресечения в виде заключения под стражу. В качестве потерпевшей по делу пока проходит одна женщина – супруга подозреваемого, которая и написала заявление в милицию.
По данным следствия, горожанин знал о своей болезни и давал расписку о том, что будет предупреждать об этом своих сексуальных партнерш, но не делал этого. Сколько человек он заразил, пока не установлено. Мужчине грозит от 2 до 7 лет лишения свободы. В Брестской области это второй случай умышленного заражения ВИЧ-инфекцией.
Аналогичное уголовное дело было возбуждено в 2015 году в Пинске, где 34-летний местный житель заразил ВИЧ свою гражданскую жену. Он не предупредил ее о заболевании. После двух лет совместной жизни женщина узнала о том, что заражена. Суд приговорил пинчанина к трем годам колонии. Приговор в законную силу пока не вступил. По статье "Заражение вирусом иммунодефицита человека" в республике в прошлом году возбуждено 12 уголовных дел, дополнили в Следственном комитете.