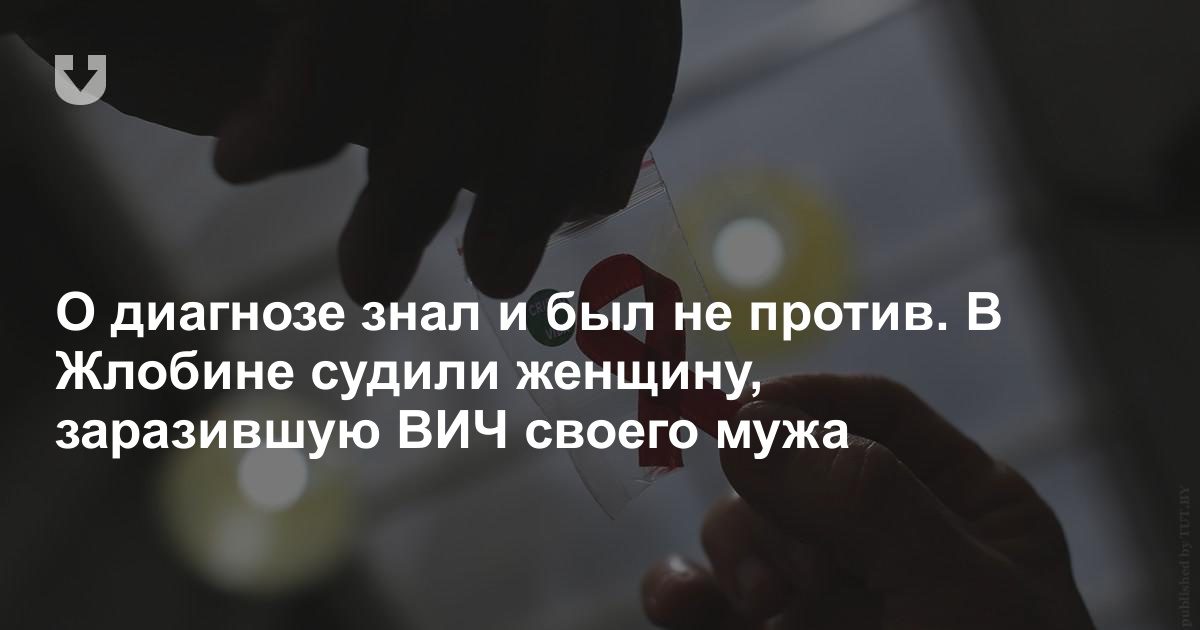 Sentencing
He knew about the diagnosis and was not against it. A woman who infected her husband with HIV was tried in Zhlobin
April 26, 2018
Google translation, scroll down for article in Russian
In Zhlobin, a criminal case was opened against a woman who infected her husband with HIV. She did not hide her diagnosis, the man was aware of his wife's illness. Details are reported by the regional newspaper Nowy Zen.
A resident of Zhlobin found out that she is HIV-infected back in 2008. After a while I met a man: they got married, decided to have a baby. By mutual agreement, they ceased to be protected during intimate relationships. The baby was not infected. But the husband became infected. The man did not make any claims in this regard to his wife, but the law is the law.
At the end of 2017, a criminal case was opened against a woman who knew about her illness and had infected another person with HIV. The other day, a trial took place, which found her guilty of infection. However, the judge took into account the positive characteristics of the accused and appointed the mildest of the penalties provided for this crime: two years of restriction of freedom without being sent to a correctional institution.
---
О диагнозе знал и был не против. В Жлобине судили женщину, заразившую ВИЧ своего мужа
Читать

В Жлобине возбудили уголовное дело в отношении женщины, которая заразила ВИЧ мужа. Она свой диагноз не скрывала, мужчина был в курсе болезни жены. Подробности сообщает районная газета «Новы дзень».
О том, что она является ВИЧ-инфицированной, жительница Жлобина узнала еще в 2008 году. Через некоторое время встретила мужчину: они поженились, решили завести ребенка. По обоюдному согласию перестали предохраняться во время интимных связей. Родившийся ребенок инфицирован не был. А вот муж заразился. Никаких претензий по этому поводу мужчина супруге не предъявлял, но закон есть закон.
В конце 2017 года в отношении женщины, знавшей о своем заболевании и заразившей ВИЧ-инфекцией другого человека, было возбуждено уголовное дело. На днях состоялся суд, который признал ее виновной в заражении. Впрочем, судья учел положительные характеристики обвиняемой и назначил наиболее мягкое из предусмотренных за данное преступление наказаний: два года ограничения свободы без направления в исправительное учреждение.
Читать полностью: https://news.tut.by/society/590513.html