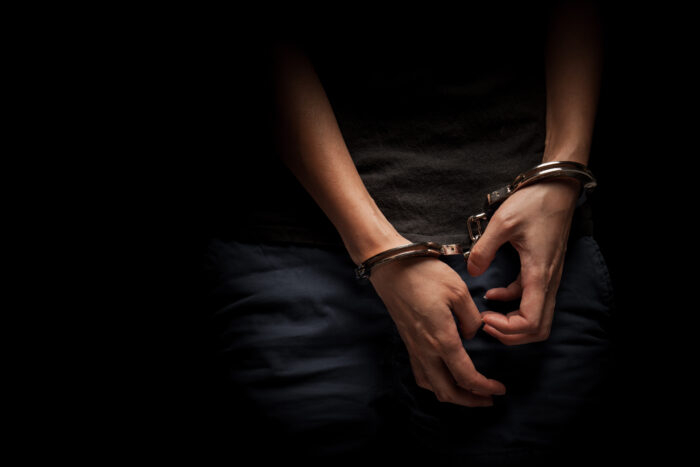 Sentencing
"Man convicted of wife's death after knowingly transmitting HIV to her"
September 19, 2022
Source:
Ministério Público de Santa Catarina (MPSC)
Translated with www.DeepL.com/Translator
The crime occurred in Araranguá. The defendant, aware that he was HIV positive, did not communicate this fact to his wife and had sexual intercourse with her without a condom, even though he knew he could contaminate her and thereby cause her death. The victim died of AIDS in 2013, for not having prevented herself or sought proper treatment, as she did not know the risks to which she had been exposed by her husband.
The Jury Court of Araranguá convicted a man indicted by the Public Ministry of Santa Catarina (MPSC) for the crime of murder, for having caused the death of his own wife, by transmitting HIV. The jurors, following the argument of the Public Ministry, understood that the defendant took the risk of killing his wife by failing to inform her that he was HIV positive, which prevented her from seeking proper treatment. The woman died as a result of complications caused by AIDS (Human Immunodeficiency Syndrome), a disease she contracted during the 10 years she was married to the defendant and had sexual relations with him without prevention, because she did not know the risks to which she was exposed.
The defendant must serve a sentence of 12 years in prison, initially in a closed regime, having been convicted under the terms of the complaint of MPSC, for manslaughter with eventual intent, caused by omission, "when the omitted should and could act to prevent the result.
The Prosecutor Gabriel Ricardo Zanon Meyer acted in the trial before the Sentencing Council.
As the MPSC sustained and proved in the public criminal action, the defendant, even knowing he was HIV positive since before marriage, never informed the victim about this fact, and always maintained sexual relations with her, without using condoms. Moreover, upon learning that the victim would have contracted HIV, the defendant did nothing to prevent her death or communicate to her the need to seek treatment, thus assuming the risk of causing his wife's death.
According to the legal medical expert heard during the trial, the victim was taken to hospital by family members after being taken `out of the hands' of the defendant presenting a serious health condition. The woman received medical attention and was admitted to the Hospital Regional de Araranguá for 10 days, but only during hospitalization was it discovered that she had been infected with HIV. Despite receiving treatment, she died in the hospital, due to the advanced stage of the disease, only three days after the confirmation of the diagnosis.
According to the medical-legal expert, AIDS reduces immunity and facilitates the entry and development of any kind of infection and lesions, including brain injuries. The victim, if he had been aware, could have started the proper treatment.
MPSC required that the defendant be punished for omission
After the complaint, after the instruction phase, the Public Prosecutor's Office requested the judge to qualify the defendant's conduct in omission mode, which occurs when the person does not do what he can and should to prevent the crime.
According to the Prosecutor Gabriel Ricardo Zanon Meyer, the case had very serious contours, because the defendant, even knowing since 2003 that he was HIV positive, maintained unprotected relations with his wife for years, knowing that, thus, he could infect her, and he continued with his conduct even knowing that she could die of AIDS.
"As he, with his previous behaviour, had created the risk of her developing the disease, he had the obligation to act to prevent the victim's death, but, even so, he never informed her about the disease, which prevented her from seeking proper treatment, which is made available free of charge by SUS. Therefore, the defendant was considered responsible for the death, having he accepted with indifference the fact of transmitting the victim a fatal disease, conduct that the law calls "eventual intention", when the agent assumes the risk of producing the harmful result", highlights the prosecutor.
The accused was not indicted for femicide only because, at the time of the crime, the law that provides this qualifying factor had not yet been approved.
In the sentence, the judge granted the possibility of the defendant to appeal in freedom, since he remained unattached during the process.
---
Homem é condenado pela morte da esposa após lhe transmitir HIV conscientemente
O crime ocorreu em Araranguá. O réu, ciente de que era soropositivo, não comunicou esse fato à esposa e manteve relações sexuais com ela, sem preservativo, mesmo sabendo que poderia contaminá-la e, com isso, provocar a morte dela. A vítima morreu em decorrência de AIDS, em 2013, por não ter se prevenido nem procurado o tratamento adequado, pois não sabia dos riscos a que fora exposta pelo marido.
O Tribunal do Júri da Comarca de Araranguá condenou um homem denunciado pelo Ministério Público de Santa Catarina (MPSC) pelo crime de homicídio, por ter dado causa à morte da própria esposa, ao lhe transmitir o HIV. Os jurados, seguindo a argumentação do Ministério Público, entenderam que o réu assumiu o risco de matar a esposa ao deixar de lhe informar que ele era soropositivo, o que a impediu de procurar o tratamento adequado. A mulher morreu em decorrência de complicações causadas pela AIDS (Síndrome da Imunodeficiência Humana), doença que contraiu durante os 10 anos em que fora casada com o réu e manteve relações sexuais com ele sem se prevenir, pois não sabia dos riscos a que estava exposta.
O réu deverá cumprir uma pena de 12 anos de reclusão, em regime inicialmente fechado, tendo sido condenado nos termos da denúncia do MPSC, por homicídio com dolo eventual, causado por omissão, "quando o omitente deveria e poderia agir para evitar o resultado".
O Promotor de Justiça Gabriel Ricardo Zanon Meyer atuou no julgamento perante o Conselho de Sentença.
Conforme o MPSC sustentou e comprovou na ação penal pública, o réu, mesmo sabendo que era soropositivo desde antes do casamento, nunca informou a vítima sobre esse fato, e sempre manteve relações sexuais com ela, sem usar preservativo. Além disso, ao saber que a vítima teria contraído o HIV, o réu nada fez para evitar a sua morte ou comunicá-la sobre a necessidade de buscar o tratamento, assumindo, assim, o risco de causar a morte da esposa.
Segundo o perito médico legal ouvido durante o processo, a vítima foi levada ao hospital por familiares após ser retirada `das mãos' do réu apresentando um quadro grave de saúde. A mulher recebeu atendimento médico, e chegou a ficar internada no Hospital Regional de Araranguá por 10 dias, mas somente durante a internação se descobriu que ela havia sido infectada pelo HIV. Apesar de receber tratamento, ela acabou falecendo ainda no hospital, em razão do estágio avançado da doença, apenas três dias depois da confirmação do diagnóstico.
Ainda conforme o perito médico legal, a AIDS reduz a imunidade e facilita a entrada e o desenvolvimento de qualquer tipo de infecção e lesões, inclusive cerebrais. A vítima, se estivesse ciente, poderia ter iniciado o tratamento adequado.
MPSC requereu que réu fosse punido pela omissão   
Após a denúncia, depois da fase de instrução, o Ministério Público requereu ao Juízo para qualificar a conduta do réu na modalidade omissiva, que ocorre quando a pessoa não faz o que pode e deve para evitar o crime.
Conforme o Promotor de Justiça Gabriel Ricardo Zanon Meyer, o caso teve contornos muito graves, pois o réu, mesmo sabendo, desde 2003, que era HIV positivo, manteve relações desprotegidas com a esposa durante anos, sabendo que, assim, poderia infectá-la, tendo ele prosseguido com sua conduta mesmo ciente de que ela poderia morrer de AIDS.
"Como ele, com seu comportamento anterior, criara o risco de ela desenvolver a doença, ele tinha a obrigação de agir para evitar a morte da vítima, mas, mesmo assim, nunca lhe informou sobre a doença, o que impediu que ela buscasse o tratamento adequado, que é disponibilizado gratuitamente pelo SUS. Por isso, o réu foi considerado responsável pela morte, tendo ele aceitado com indiferença o fato de transmitir à vítima uma doença fatal, conduta que a lei chama de "dolo eventual", quando o agente assume o risco de produzir o resultado lesivo", destaca o Promotor de Justiça.
O réu não foi denunciado por feminicídio somente porque, na época do crime, não havia sido aprovada, ainda, a lei que prevê essa qualificadora.
Na sentença, o Juiz concedeu a possibilidade de o réu recorrer em liberdade, já que ele permaneceu solto durante o processo.