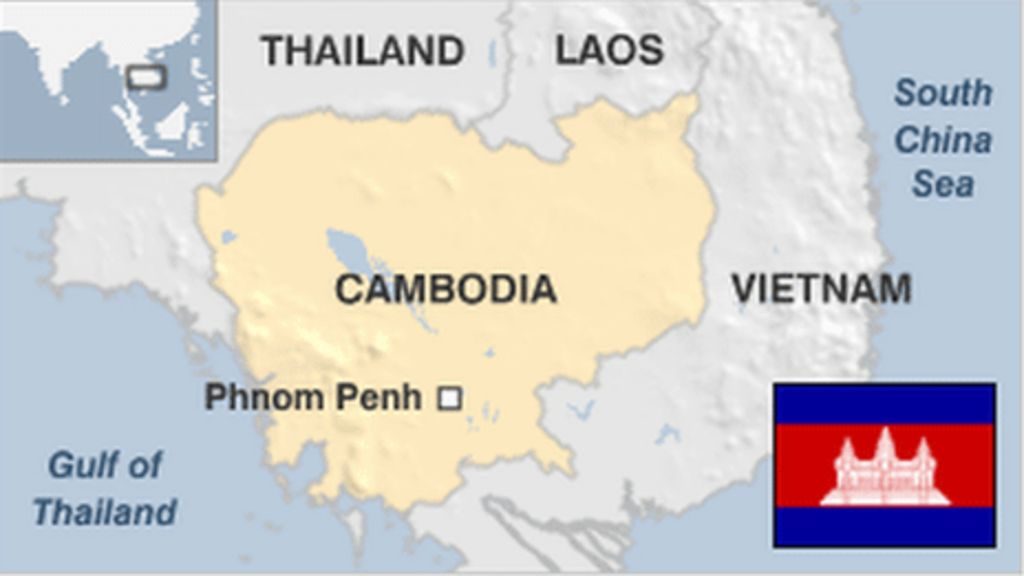 Report
Doctor Denies Spreading HIV in Latest Outbreak
February 22, 2026
Peam village, Kandal province – Fol­lowing the discovery of an apparent outbreak of HIV in this rural village, the head of the Ponhea Leu district referral hospital refuted accusations from infected residents that he was the source of the virus.
Kouy Bunthoeun, director of the provincial health department, said he received reports that 10 new cases of HIV had been confirmed in this village of about 1,000 over the past two weeks, as well as two cases each in neighboring Kroal Ko and Prek Loeung villages.
"I received information from an organization yesterday that 14 people tested positive for HIV, but I am not sure because we are now collecting the data and testing the blood of the villagers," Dr. Bunthoeun said. He added that another 32 residents of Peam village were previously known to be infected with the virus.
Five newly infected villagers who were interviewed on Sunday said they believe they contracted the virus while being treated by Sok Thornn, director of the Ponhea Leu district referral hospital, at his private practice in neighboring Mok Kampoul district.
They said that medical workers from the Sihanouk Hospital Center of Hope in Phnom Penh visited the village earlier this month after multiple residents tested positive for the virus while receiving treatment at the center.
"Two weeks ago, the Samdech Euv hospital visited the village to take blood tests and they told me I had HIV," said a 65-year-old woman who asked to be named only as Lon. "I didn't know I was carrying it. If they hadn't tested me, I would have never known."
Officials from the Sihanouk Hospital could not be reached on Sunday.
Ms. Lon said she had spoken with others who tested positive for the virus and concluded that Dr. Thornn was the most likely source.
"I usually get injected by a doctor named Thornn and I think the HIV was transmitted from his private clinic," she said. "More than 10 people who recently discovered they were carrying HIV went to that clinic. I think more than 20 are carrying it but they are keeping quiet."
A few houses down a dirt track that runs parallel to the Mekong river, Chear Sophat, 45, said he also suspected that Dr. Thornn had given him the virus.
"I never have sex with other women so I think I got it when I had an injection at that clinic," he said, adding that he was devastated by the situation.
"I am very sad because I have HIV and society hates people with HIV. To our faces, they will be OK, but they will talk behind our backs," he said.
Following the discovery of an outbreak of HIV in Battambang province's Roka commune in December 2014—about 270 locals ultimately tested positive for the virus—investigators concluded that the common source was Yem Chrin, an unlicensed local medic who admitted to reusing syringes on patients. In December, the provincial court sentenced Mr. Chrin to 25 years in prison for causing the outbreak.
Dr. Thornn insisted on Sunday that he was not responsible for the latest outbreak in Kandal, even threatening legal action against villagers who made such accusations.
"I wish to refute the accusation because this accusation is just to defame my name and my clinic. I am a doctor and a trainer—training people in disease transmission—so I have enough education to know about the transmission of disease, especially HIV," Dr. Thornn said.
"Please give me the names of the people you interviewed today and I will give it to my lawyer because they have defamed me," he said.
Mr. Bunthoeun, the provincial health director, also defended Dr. Thornn, citing the doctor's experience, and his work training other doctors in treating HIV-positive patients.
"Dr. Sok Thornn is the director of the Ponhea Leu district health referral hospital and he is responsible for training with the HIV/AIDS program, so I think that he is not responsible for transmitting HIV to the people," he said.
None of the villagers interviewed on Sunday said they planned to file a complaint with authorities. However, Phalla Chivorn, 29, whose sister was recently infected with the virus, called on authorities to launch an investigation into Dr. Thornn.
"We do not dare to file a complaint against the clinic because the clinic owner threatened that if we file against him he will file one back," he said.
"We can't be totally sure it came from him but we want the authorities to take strong action against this clinic if they investigate and prove that it was."
Asked about the case, commune police chief Nem Yong declined to comment.