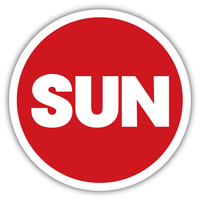 Appeal lost
Conviction stands against Calgary man who infected new bride with HIV
July 1, 2016
Alberta's top court has upheld the aggravated sexual assault conviction of a Calgary man who infected his new bride with HIV.
In a unanimous decision, a three-member Court of Appeal panel said provincial court Judge Gord Wong made no errors in convicting the man last year.
Defence counsel Joan Blumer argued Wong erred by quizzing her client while he was on the witness stand and by allowing evidence of the offender's conduct following the offence.
Because it would identify his victim, Blumer's client cannot be named.
At the conclusion of his testimony, Wong asked the offender a series of questions about how his wife got pregnant in 2011 — a condition which led her to learn she had HIV.
Blumer argued the questioning left an apprehension of bias in her client.
But the appeal judges said it shouldn't have.
"This was not a trial judge who perpetually interrupted," they said in a written ruling.
"Most importantly, a careful review of the transcript indicates that the questions and their responses played no role in the conviction.
"We are not persuaded that these questions rise to the level of a reasonable apprehension of bias."
Wong permitted the Crown to call evidence of the offender missing medical appointments after infecting his wife, indicating his attitude about his illness, but the appeal judges noted he appeared not to give any weight to the testimony.
"In his thorough reasons for judgment, the trial judge did not refer to the missed medical appointments or the appellant's attitude towards his illness," they said.
Wong sentenced the husband, who contracted HIV in Africa before he emigrated to Canada in 2004, to five years in prison.
Shortly after learning her condition the victim aborted her pregnancy.
Trial
Calgary man accused of giving wife HIV
August 22, 2013
An estranged husband, 39, is charged with aggravated assault in connection with allegations he had sexual relations with an African-born complainant who married the accused in July, 2011 and had regular sexual intercourse with him after that time, she said.
In October, she missed her period and a routine pregnancy test discovered the virus. Under cross-examination, she denied suggestions by defence lawyer Joan Blumer the accused told her he had AIDS before they were married. Blumer suggested the woman knew about his illness and agreed to marry her client if he paid to get other family members out of Africa.
Blumer also suggested that while having protected sex with the accused, the woman may have been impregnated by another man. "When you told (the accused) you were pregnant he said it's not possible, we used condoms," the lawyer said. Blumer also said the woman only decided to get an abortion when her client suggested the unborn child wasn't his.