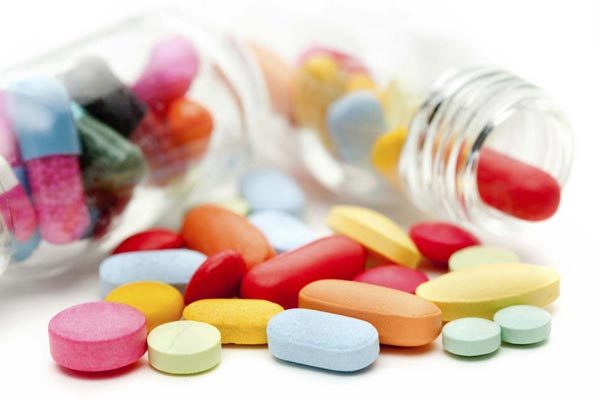 Charged
Vancouver man charged with ignoring medical health officer's orders for HIV treatment
August 24, 2018
Source: CBC News
Charges under B.C.'s Public Health Act are the first in the history of region's medical health office
Authorities have taken the unprecedented step of charging a Vancouver man under the province's Public Health Act for allegedly refusing to comply with a medical health officer's orders for HIV treatment.
Vancouver's medical director of communicable disease control told CBC News the issuing of an order is rare enough in itself. But the case is the first time her office has resorted to the courts for enforcement.
"I cannot impress upon you to what extent this is an unusual step for us to take. This is not the norm," said Dr. Reka Gustafson.
"One of the worst outcomes of taking this step is that the public mistakenly gets the impression that something like this can happen to them either easily or that there isn't due process or fairness or ethics."
'Criminal prosecution is not appropriate'
CBC News has decided not to publish the 34-year-old man's name.
His lawyer sought a publication ban Wednesday on details of a hearing held last month resulting in the man's release on $500 bail and four conditions that include complying with Gustafson's orders.
According to a court document sworn in June, the four Public Health Act charges concern a nine-month period from August 2017 until this April.
The man is accused of failing to collect medication and failing to attend clinic appointments, the document says.
The court document says the order was tied to the level of human immunodeficiency genetic material in his blood: once it exceeded a level that would make him infectious he was supposed to attend daily appointments.
Gustafson would not comment on the specifics of the case itself, but stressed that the charges were sworn under legislation designed to protect public health as opposed to the Criminal Code.
"Criminal prosecution is not appropriate for HIV," she said. "It's not appropriate for communicable diseases — period. It's not appropriate; it's not effective."
Intervening when HIV/AIDS a risk to others
The B.C. Centre for Disease Control published guidelines last summer for medical health officers considering intervention when people with HIV/AIDS pose a risk of harm to others.
The document was designed primarily for situations where people diagnosed with HIV engage in high risk sexual behaviour or share needles or drug paraphernalia without informing others about their infection and the related risk.
It says people with a "viral load" less than the level cited in the charging document have "a negligible risk of transmitting HIV to their sexual partners."
Gustafson said she has directly managed the public health management of 2,000 cases of HIV in the past decade, working with clinicians and agencies to develop plans for treatment and support.
Her office has only issued a handful of orders. But they have never before sought the help of the courts to force someone to comply.
"You don't take a step like this lightly or without consultation with colleagues, with individuals who would have concerns about taking this step," she said.
"The order wouldn't be very meaningful if you weren't able to enforce that order with potential support of the courts."
According to the centre for disease control's guidelines, the issuing of an order can be considered if a medical health officer "reasonably believes that the person continues to pose a risk of harm to others, and voluntary and other measures have been exhausted."
The document says medical health officers should discuss the use of such measures with the provincial health officer and legal counsel. Gustafson said she also consulted ethicists and other clinicians.
'Testing works … treatment works'
Potential penalties for conviction under the relevant section of the Public Health Act include fines of up to $25,000 and imprisonment for up to six months.
Gustafson said her office's aim would be that "the person would be required by the courts to take whatever prevention measures would be needed to reduce the probability of transmission."
She said the past decade has seen great success in tackling both the stigma around HIV and the rate of new infections.
She also pointed to the province's decision as of last January to cover prophylactic medication, which effectively acts as a vaccine for people who fear they may be at risk of exposure to HIV.
"There has been a steady decline in new HIV infections because testing works, because treatment works, because of supporting people to live with their infection which is now a chronic manageable condition," she said.
Gustafson said the public should know that any decision to go to court would not be taken lightly.
"The last thing we want is for people to get the impression that this happens often or that it can happen easily and that it makes them feel unsafe to be diagnosed and treated," she said.
"So what's at stake is the potential undermining of the measures that we know are very, very effective at a population level based on a very, very uncommon occurrence."