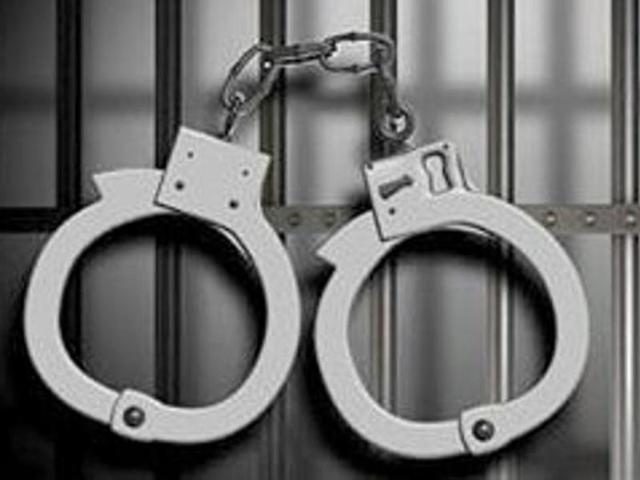 Charged
HIV positive man arrested again  for sexual assault
April 21, 2017
(Trois-Rivières) After having been sentenced to 81 months in prison for a similar crime in 2011, X, an HIV-positive man in Trois-Rivières, is again facing a sexual assault charge.
The actions for which this 50-year-old individual is accused allegedly took place on April 14 in his apartment. After the events, the victim went to hospital and filed a complaint with the police. The man who is also known as X was quickly arrested and appeared in the Courthouse of Trois-Rivières earlier this week. Because of his criminal record, the Crown opposed his release. He will therefore have to return to court on April 26 for his bail hearing.
X had regained his liberty in January 2015 after serving his entire sentence. It should be remembered that in 2003 X had failed to warn his partner at the time that he was HIV positive, although he had known it since 1997. He had also refused to wear the condom suggested by the victim. He had unprotected sex with her on several occasions. In the weeks following the beginning of their romantic relationship, the victim had begun to experience serious health problems, requiring hospitalization. She was eventually diagnosed with an HIV infection. She stayed with him for a few years, being the prisoner of a climate of violence.
During her visit to the hospital, the alleged victim in the new case had to undergo blood sampling to determine if the accused had transmitted HIV to her. The investigators responsible for the case have not yet obtained the results of these tests.
According to Christine Boisvert, communications officer at Sidaction Mauricie, all suspected victims of sexual assault receive treatment called post-exposure prophylaxis. If given between 24 hours and 72 hours after contact with the virus, the chances of success of this treatment are excellent.
"It is a triple therapy given in high doses to stop the virus before it spreads in the system. It must be stopped before it crosses the mucous membranes. Before 72 hours, its success is almost total, "explains Mrs. Boisvert.
Another hope for the alleged victim is that she may not have been infected if X adequately takes the medication required by his condition and regularly consults his doctor.
"The carriers then fall into an undetectable viral load, that is to say, there are so few viruses by milliliters of blood that it becomes very difficult to transmit," explained the communication officer.
---
Un porteur du VIH de nouveau arrêté pour agression sexuelle
(Trois-Rivières) Après avoir été condamné à 81 mois de prison en 2011 pour un crime de même nature, X, un homme séropositif de Trois-Rivières, fait à nouveau face à une accusation d'agression sexuelle.
Les gestes qui sont reprochés à cet individu de 50 ans auraient été posés le 14 avril dernier dans l'appartement qu'il occupe. Après les événements, la victime s'est rendue à l'hôpital et a porté plainte à la police. Celui qui se fait également appeler X a été rapidement arrêté et a comparu au palais de justice de Trois-Rivières en début de semaine. En raison de ses antécédents judiciaires, la Couronne s'est opposée à sa remise en liberté. Il devra donc revenir en cour le 26 avril pour son enquête sur caution.
X avait recouvré sa liberté en janvier 2015 après avoir purgé la totalité de sa peine. Rappelons qu'en 2003, X avait omis d'avertir sa partenaire de l'époque qu'il était atteint du VIH, bien qu'il s'en savait atteint depuis 1997. Il avait également refusé le port du condom qui était proposé par la victime. Il avait donc eu des relations sexuelles non protégées avec elle, et ce, à plusieurs reprises. Dans les semaines qui avaient suivi le début de leur relation amoureuse, la victime avait commencé à éprouver de gros problèmes de santé, nécessitant son hospitalisation. On lui avait finalement diagnostiqué une infection au VIH. Elle avait continué à le fréquenter pendant quelques années, étant la prisonnière d'un climat de violence.
Lors de sa visite à l'hôpital, la présumée victime dans cette nouvelle affaire a dû subir des prélèvements sanguins afin de déterminer si l'accusé lui a transmis le VIH. Les enquêteurs responsables du dossier n'ont pas encore obtenu les résultats de ces tests.
Selon Christine Boisvert, agente de communication chez Sidaction Mauricie, toutes les présumées victimes d'agression sexuelle reçoivent un traitement s'appelant la prophylaxie post-exposition. S'il est donné entre 24 heures et 72 heures après le contact avec le virus, les chances de réussite de ce traitement sont excellentes.
«C'est une trithérapie donnée à forte dose afin d'enrayer le virus avant qu'il ne se propage dans le système. Il faut le stopper avant qu'il traverse les muqueuses. Avant 72 heures, sa réussite est presque totale», explique Mme Boisvert.
Autre espoir pour la présumée victime, il se peut qu'elle n'ait pas été infectée si X prend de façon adéquate la médication requise par sa condition et consulte régulièrement son médecin.
«Les porteurs tombent alors en charge virale indétectable, c'est-à-dire qu'il y a tellement peu de virus de millilitre de sang qu'il devient très difficile à transmettre», poursuit l'agente de communication.