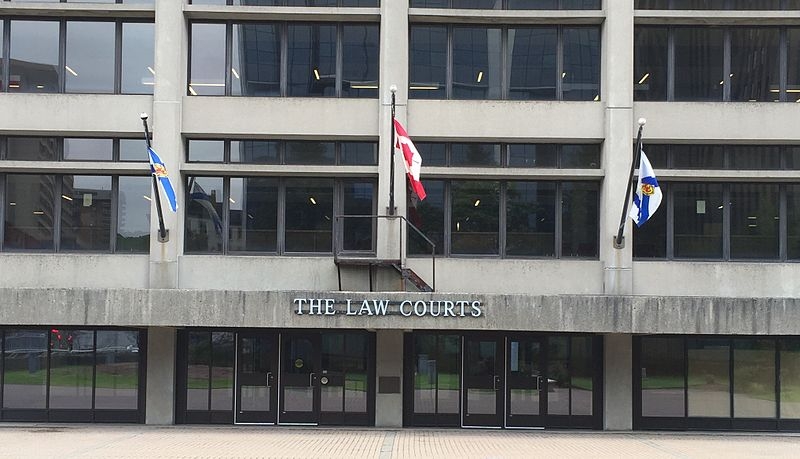 Sentencing
Sentencing delayed for Halifax man who did not tell sex partner he was HIV positive
March 18, 2021
X, 30, was convicted last year of aggravated sexual assault.
A Halifax man who failed to disclose his HIV-positive status to a sexual partner must wait until June to learn if he will be jailed.
Justice Kevin Coady of the Nova Scotia Supreme Court told X on Thursday that more time is needed to determine an appropriate sentence.
X, 30, was convicted in December 2020 of aggravated sexual assault following a three-day trial.
Crown prosecutor Richard Hartlen said in his sentencing arguments that X should be jailed for at least a year given the seriousness of the offence.
X's lawyer, Peter Planetta, told the judge his client has already suffered a great deal as he's been on house arrest under strict conditions while his case makes its way through the system.
Victim not told about HIV status
Evidence at the trial showed X had unprotected sex with the victim in April 2018, despite being told a few weeks before by his family doctor that he was HIV positive and should use a condom.
X did not tell the victim ahead of time about his HIV diagnosis. The victim — whose identity is protected by a publication ban — was, and remains, HIV negative.
During sentencing arguments Thursday, the man told the court the encounter with X has left him with serious, lasting trauma and that he has suffered from resentment, depression, bitterness, crippling shame and reclusiveness.
X apologized to the man, saying he was truly sorry for causing anguish and that he hoped the man would be able to move on.
The accused says he's now sober
He blamed his behaviour that night on an addiction to amphetamines and the use of cocaine and alcohol, adding that he is now sober and has fundamentally changed since that night three years ago.
"I'm really proud of myself for taking my sobriety seriously," X told the judge.
X has been living with his mother under house arrest. She testified that her son has lost a great deal, including his engineering designation and his spot in grad school.
She told the court her son is unemployed and that she is supporting him. She said his family and friends have cut off contact with him, leaving him isolated.
Coady said he will deliver his sentencing decision on June 7.
Conviction
Dartmouth man convicted of aggravated sexual assault for not disclosing he has HIV
December 9, 2020
A Dartmouth man who had unprotected sex with a man at a Halifax bathhouse in April 2018 without disclosing he was HIV-positive has been found guilty of aggravated sexual assault.
X, 30, stood trial in Nova Scotia Supreme Court in Halifax in October.
Justice Kevin Coady delivered the verdict Wednesday, saying he was satisfied that the Crown had proven all elements of the offence, including lack of consent and endangerment of the life of the complainant.
"It is well established that unsafe sexual intercourse by an HIV-infected person, absent a condom and/or a low viral load, endangers the life of their sexual partner," Coady said.
"Mr. X was aware of the risk involved when he had unprotected sex with (the complainant). That is evident by his decision to disclose to (him) shortly after the intercourse."
The judge noted that the victim "unequivocally stated" in his testimony that had he known of X's HIV-positive status, he would not have participated in any sexual activity with him.
The identity of the complainant is protected by a publication ban. He is HIV-negative, the judge said.
Coady ordered a pre-sentence report at the request of the defence and scheduled a sentencing hearing for Feb. 12.
"This is a complex matter," he said. "I'm not committing to having a decision that day, but we can have submissions."
This is the third time in less than two years that X has had a trial in Supreme Court on charges involving men.
In December 2018, a jury found him guilty on three counts of common assault against his former domestic partner, from incidents in 2016. He received a suspended sentence with a year's probation for those offences.
In March 2019, a different jury acquitted X of sexually assaulting a man who went to his residence in October 2016 to have sex with his partner after connecting on Grindr, a social networking app.
X is free on bail with strict conditions.