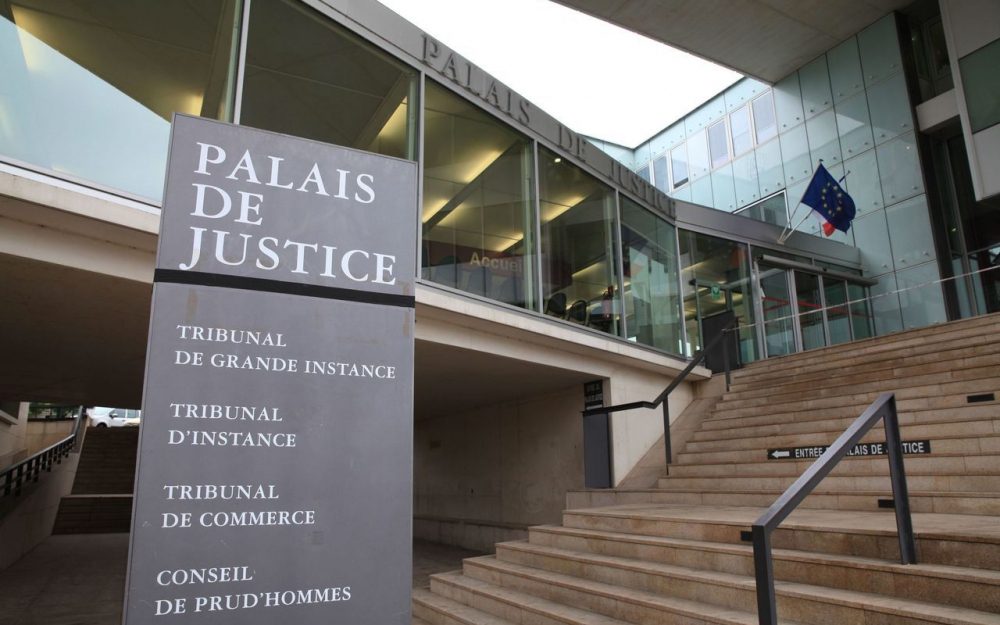 Sentencing
Garges: Seven years in prison for transmitting AIDS
March 15, 2019
Google translation - For French article, please scroll down
A 30-year-old man has infected 4 young women, hiding from them that he was HIV-positive. He was sentenced Thursday evening to 7 years in prison. The prosecutor's office had asked for ten years.
He knew he was infected with AIDS but nevertheless chained his partners by hiding his HIV status from them. X, 30 years old, from Garges, was sentenced Thursday evening to seven years in prison by the criminal court. He was convicted of administering harmful substances that caused permanent disability for infecting the young women. At the hearing, he explained that he had acted in denial, suspecting that he had the virus, but without stopping the relationship or taking care of himself.
The Pontoise Criminal Court also requested a socio-judicial follow-up. When he is released from prison, he will have to take care of himself for a period of three years, but also compensate the victims. He faces an additional two years in prison if he does not comply with these injunctions. Finally, he has been registered in FIJAIS, the automated criminal record of sexual offenders.
The lawyers of the four young women who filed as plaintiffs in the case requested medical expertise to assess the harm done. The civil part of the case will be judged at a later date.
He was using Internet dating sites
The investigation began in August 2017 when a 15-year-old girl crossed the threshold of the police station to file a complaint with her mother. She had met X on her way back from the Doucettes bakery in Garges. After a few weeks, she had agreed to regular sex in his car, sex that was not protected. The teenager had undergone an abortion after becoming pregnant, when she learned that she had been infected with HIV.
The investigation would then reveal that the suspect, who was taken into custody in January 2018, had multiple partners, women of all ages met, in particular, on the Internet via Tinder, Vivastreet or Meetic. Three other young women, also infected with HIV, have formed a civil party. For them too, the accused, father of two daughters from two different women, turned their lives upside down.
"He was the first person who told me I love you. There was so much love. He wanted children, marriage… For me, frankly, he was the man of my life. "S. is now a carrier of the AIDS virus, suffering from a serious health problem as a result. Today, she is suffering from post-traumatic stress disorder and is followed up in psychotherapy.
Another young woman, who had just left a long relationship, had met the defendant on the Internet for a one-night stand. "He said he was a healthy body, in a healthy head. I even saw him praying. He knew and he continued," says C. "HIV, we live with it every day. It's for our whole life," says the young woman, who is very affected by the infection and who, according to one expert, has many persistent disorders. "I've seen him four times and he sentenced me to life. And if he's released, does he continue? ", she asked taking the stand, referring to "those drugs I have to take every night and hide from my friends when I go on vacation," blood tests, the repercussions on relationships and guilt: "we feel bad about ourselves. »
Another young woman, on long sick leave, who will have to give up her job with children, confirmed in a breath, at the stand, her suicide attempt.
---
Garges : sept ans de prison pour avoir transmis le sida
Un homme de trente ans avait contaminé 4 jeunes femmes, leur cachant qu'il était séropositif. Il a été condamné jeudi soir à 7 ans de prison. Le parquet avait requis dix ans.
Il se savait contaminé par le sida mais enchaînait malgré tout les partenaires en leur cachant sa séropositivité. X, 30 ans, originaire de Garges, a été condamné jeudi soir à sept ans de prison par le tribunal correctionnel. Il a été reconnu coupable d'administration de substances nuisibles ayant entraîné une infirmité permanente, pour avoir contaminé des jeunes femmes. À l'audience, il a expliqué avoir agi dans le déni, se doutant qu'il avait le virus, mais sans cesser les relations ni se soigner.
Le tribunal correctionnel de Pontoise a également prononcé à son encontre un suivi socio-judiciaire. Il devra, à sa sortie de prison, pendant une période de trois ans, se soigner mais aussi indemniser les victimes. Il encourt deux ans de prison supplémentaire s'il ne suivait pas ces injonctions. Il a été enfin inscrit au fijais, le fichier judiciaire automatisé des auteurs d'infractions sexuelles.
Les avocats des quatre jeunes femmes qui se sont constituées partie civile dans le dossier ont demandé une expertise médicale afin d'évaluer le préjudice. Le volet civil du dossier sera jugé ultérieurement. Pour les avocats, l'affaire aurait pu être jugée aux assises.
Il utilisait notamment des sites de rencontre sur Internet
L'enquête trouve son origine en août 2017 lorsqu'une adolescente de 15 ans franchit le seuil du commissariat pour porter plainte avec sa maman. Elle avait fait la rencontre de X en revenant de la boulangerie des Doucettes à Garges. Après quelques semaines, elle avait accepté des rapports sexuels réguliers dans sa voiture, des rapports qui n'était pas protégés. L'ado avait subi un IVG après s'être retrouvée enceinte, apprenant à cette occasion qu'elle avait été contaminée par le VIH.
L'enquête allait ensuite permettre de découvrir que le suspect, placé en garde à vue en janvier 2018, avait de multiples partenaires, des femmes de tout âge rencontrées notamment sur Internet via Tinder, Vivastreet ou Meetic. Trois autres jeunes femmes, également contaminées par le VIH, se sont constituées partie-civile. Pour elles aussi, le prévenu, père de deux filles de deux femmes différentes, a bouleversé leurs vies.
« Il est la première personne qui m'a dit je t'aime. Il y avait tellement d'amour. Il voulait des enfants, le mariage… Pour moi, franchement, c'était l'homme de ma vie. » S. se retrouve porteuse du virus du sida, en proie à de lourd problème de santé à la suite de sa contamination. Elle présente aujourd'hui un retentissement post-traumatique élevé et est suivie en psychothérapie.
Une autre jeune femme, qui sortait d'une longue relation, avait rencontré le prévenu sur Internet pour une rencontre sans lendemain. « Il se disait un corps sain, dans une tête saine. Je l'ai même vu prier. Il savait et il continue », confie C. « Le VIH, on vit avec tous les jours. C'est pour toute notre vie », confie la jeune femme très marquée par la contamination et qui présente, selon un expert, de nombreux troubles persistants. « Je l'ai vu 4 fois et il me condamne à vie. Et s'il est libéré, il continue ? », demande-t-elle à la barre du tribunal, évoquant « ces médicaments que je dois prendre tous les soirs et que je cache à mes amis lorsque je pars en vacances », les prises de sang, les répercussions dans la vie relationnelle et la culpabilité : « on s'en veut. »
Une autre jeune femme, en arrêt de longue maladie, qui va devoir abandonner son métier auprès des enfants, confirme dans un souffle, à la barre, sa tentative de suicide.