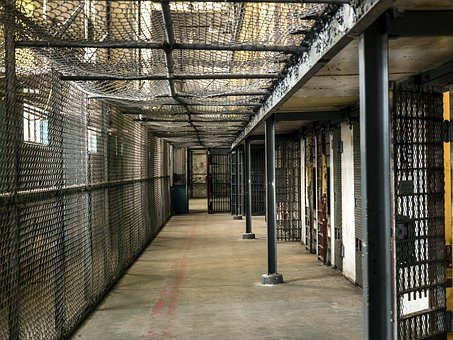 Arrest
Police Department arrested "Laura" for allegedly transmitting HIV-Aids to his Neighbours
August 10, 2017
Google translation, for original article please scroll down
Those affected said that he infected them on purpose
Bay Islands, Honduras
Officials of the Investigative Police Directorate (DPI), arrested RX (30) known as "Laura" on Thursday for allegedly infecting several of his neighbours with HIV and tuberculosis.
According to information held by the authorities, "Laura" was reported by her neighbours in El Swampo, Roatán, who presented with the symptoms of tuberculosis; Those affected said that it was he who infected them on purpose.
Therefore, the IPR began with the investigations of the case to determine the responsibility of X, who is originally from Jutiapa, in the country of Atlántida.
"Laura" was apprehended following a search warrant, which was issued by the Departmental Court of the Bahia Islands.
The citizen was then referred to the Office of the Public Prosecutor on duty accused of the crime of spreading diseases to the detriment of the Health of the State of Honduras.
---
DPI capturan a "Laura" por infectar con VIH-Sida a sus vecinos
Los afectados aseguraron que fue él quien los contagió a propósito
Islas de la Bahía , Honduras
Agentes de la Dirección Policial de Investigaciones (DPI), capturaron este jueves a RX (30) conocido como "Laura" señalado por varios de sus vecinos de haberlos supuestamente contagiado con VIH y tuberculosis.
De acuerdo a la información en poder de las autoridades, "Laura" fue denunciado por sus vecinos de El Swampo, Roatán, que presentan los síntomas de tuberculosis; los afectados aseguraron que fue él quien los contagió a propósito.
En ese sentido, la DPI comenzó con las investigaciones del caso para determinar la responsabilidad de X, quien es originario de Jutiapa, departamento de Atlántida.
Lea además: HONDURAS: Cifra estable de infectados con VIH-SIDA (VIDEO)
"Laura" fue aprehendido en seguimiento de una orden de captura. La cual fu emitida por el Juzgado de Letras Departamental de Islas de la Bahía.
Acto seguido, el ciudadano fue remitido a la Fiscalía de turno acusado del delito de propagación en enfermedades en perjuicio de la Salud del Estado de Honduras.