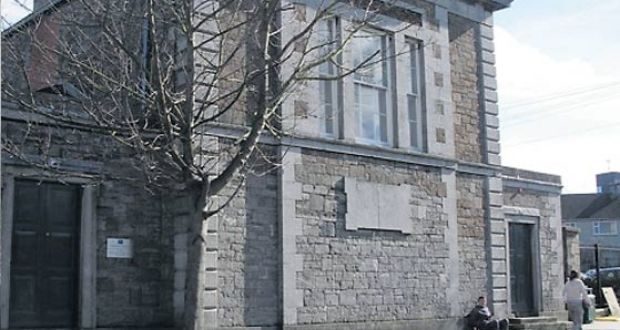 Sentencing
Stab victim who spat blood in garda's mouth is jailed for two months
April 24, 2017
Defendant pleads guilty to assault and violent disorder following domestic incident
A victim of a stabbing, who spat blood into a garda's mouth shouting "I have Aids", has been sentenced to two months in prison.
X (24) who was stabbed in the leg following an alleged domestic incident, became aggressive to Garda Campbell Brennan.
The court heard that, while Garda Brennan was speaking to him, the defendant, who had blood on his face, spat into the garda's mouth.
The garda had to receive a course of antibiotics and was unable to work for a week as a result of the incident.
The defendant, of Lambourne Road, Clonsilla, Dublin 15 pleaded guilty to assaulting Garda Brennan at Bremore Pastures Way in Balbriggan and violent disorder at Balbriggan Garda Station on January 10th, 2016.
Garda Colin Fitzpatrick told Swords District Court that gardaí were called to the house following an alleged domestic violence incident.
The defendant had a stab wound to his leg and started shouting abuse towards gardaí after they removed two young children from the house as they felt it was not a safe environment.
'Tempers were flared'
A sample of the defendant's blood was taken which proved negative for HIV and hepatitis, the court heard.
After the defendant's solicitor asked if he would be allowed to engage with the probation services, the judge said he was already given the opportunity but had moved addresses so did not receive his appointment notifications.
"He was someone with a stab wound running amuck," remarked the judge.
The solicitor said the defendant's behaviour arose out of a domestic incident and "tempers were flared."
"There was a break down in the relationship and it went further than it should have. It was a terrible thing for the garda to encounter but the clock can't be turned back," the solicitor said.
After the solicitor said the defendant had apologised to Garda Brennan, Garda Fitzpatrick said no apology was ever given.
The judge imposed a two-month sentence for the assault charge and said he won't consider suspending any part of it.