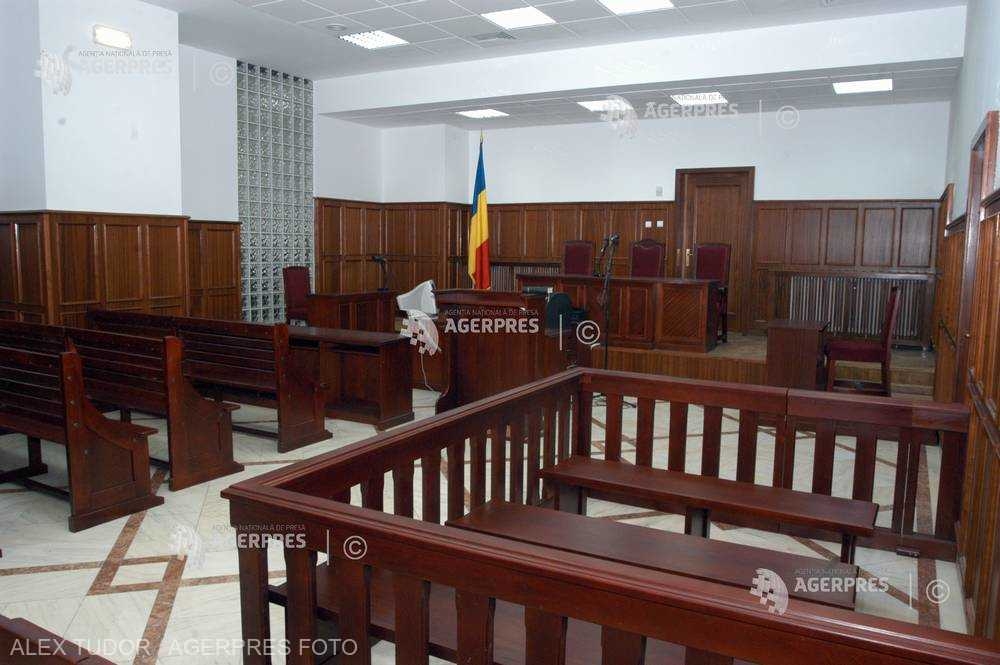 Sentencing
Arad: Un bărbat a fost condamnat la 6 ani de închisoare după ce a infectat o fată cu HIV
May 3, 2020
Google translation. For original article in Romanian, please scroll down.
A 30-year-old man was sentenced by the Arad Court, in the first instance, to six years in prison with execution and payment of material and moral damages of over 40,000 euros, after he allegedly infected with HIV a young woman, whose he would have hidden the fact that he was ill.
The sentence was pronounced by the Arad Tribunal on Wednesday: "Based on 354, paragraph 1 of the Criminal Code, it condemns the defendant … to 6 years in prison for committing the crime of transmitting the acquired immunodeficiency syndrome. (…) With the right to appeal in 10 days from the communication ", it is shown in the sentence briefly.
The court also decided that the young man should pay the victim material damages of 2,500 lei, moral damages of 40,000 euros and a monthly compensation of 1,300 lei for the rest of his life.
The case went to court last year, following a criminal complaint filed in January 2018 by the young woman.
Her lawyer, Oana Lăzărescu, declared, on Thursday, for AGERPRES , that "the sentence is a correct one in relation to the entire evidence administered in the case".
"Throughout the trial, the man had an attitude of non-recognition. We are glad that this sentence was reached, which is the first of its kind given by a court in Arad County and probably one of the few in the country," said Oana Lazarescu.
The young man allegedly contracted the HIV virus in the hospital, at birth, in 1989. AGERPRES / (AS – author: Marian Buga, editor: Irina Poenaru, online editor: Gabriela Badea)
Un bărbat de 30 de ani a fost condamnat de Tribunalul Arad, în primă instanţă, la şase ani de închisoare cu executare şi plata unor daune materiale şi morale de peste 40.000 de euro, după ce ar fi infectat cu HIV o tânără, căreia i-ar fi ascuns faptul că este bolnav.
Sentinţa a fost pronunţată de Tribunalul Arad miercuri: "În baza 354, alin. 1 Cod penal condamnă pe inculpatul … la 6 ani de închisoare pentru săvârşirea infracţiunii de transmitere a sindromului imunodeficitar dobândit. (…) Cu drept de apel în 10 zile de la comunicare", se arată în sentinţa pe scurt.
Instanţa a mai decis ca tânărul să-i plătească victimei daune materiale de 2.500 de lei, daune morale de 40.000 de euro şi o compensaţie lunară de 1.300 de lei pentru tot restul vieţii.
Cazul a ajuns în instanţă anul trecut, în urma unei plângeri penale depuse în ianuarie 2018 de către tânără.
Avocata acesteia, Oana Lăzărescu, a declarat, joi, pentru AGERPRES, că "sentinţa este una corectă în raport cu întreg probatoriul administrat în cauză".
"Pe tot parcursul procesului, bărbatul a avut o atitudine de nerecunoaştere. Ne bucurăm că s-a ajuns la această sentinţă, care este prima de acest fel dată de vreo instanţă din judeţul Arad şi probabil una dintre puţinele din ţară", a spus Oana Lăzărescu.
Tânărul ar fi contactat virusul HIV în spital, la naştere, în anul 1989. AGERPRES/(AS – autor: Marian Buga, editor: Irina Poenaru, editor online: Gabriela Badea)