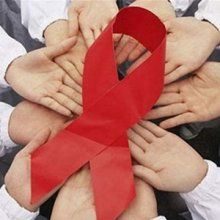 Sentencing
October 22, 2014
Google Translation; for original article, please scroll down.
In Tyumen, a young man intentionally transmitted HIV to a women. The convict was sentenced to four years of the colony. The Tyumen court condemned the man for deliberate HIV transmission. As reported by the local investigating authorities, a 29-year-old resident of the Uvat District had an affair with a 20-year-old resident of Tyumen. She soon became pregnant and got registered at the gynecology clinic. At the initial examination, HIV infection was not discovered by doctors. In May 2014, the couple got divorced because of the constant bickering initiated by the man. After repeated visits to the antenatal clinic, the woman was tested HIV-positive. As it turned out, the man put on the register for HIV patients in 2006. He was repeatedly warned of the criminal liability that may follow the transmission of the dangerous disease. Fortunately, the child of the victim was born completely healthy. The court sentenced the defendant to four-year imprisonment in a strict-regime colony.
---
В Тюмени парень преднамеренно заразил свою девушку ВИЧ-инфекцией. Злоумышленник осужден на четыре года колонии строгого режима. В Тюмени осужден мужчина, который намеренно заразил свою девушку ВИЧ-инфекцией. Как сообщается следственными органами по области, 29-летний житель Уватского района вступил в связь с 20-летней тюменкой. Девушка вскоре забеременела и встала на учет в гинекологическое отделение. При первичном обследовании ВИЧ-инфекция докторами не была обнаружена. В мае 2014 года пара разошлась, из-за постоянных ссор, устраиваемых мужчиной. После повторной женской консультации, ВИЧ-инфекция была обнаружена врачами. Как выяснилось, парень с 2006 года числится на учете больных вирусом. Его не единожды предупреждали об уголовной ответственности, которая может последовать за заражение других опасным заболеванием. К счастью, ребенок потерпевшей родился полностью здоровым. Суд назначил злоумышленнику четыре года лишения свободы, с отбыванием срока в колонии строгого режима.