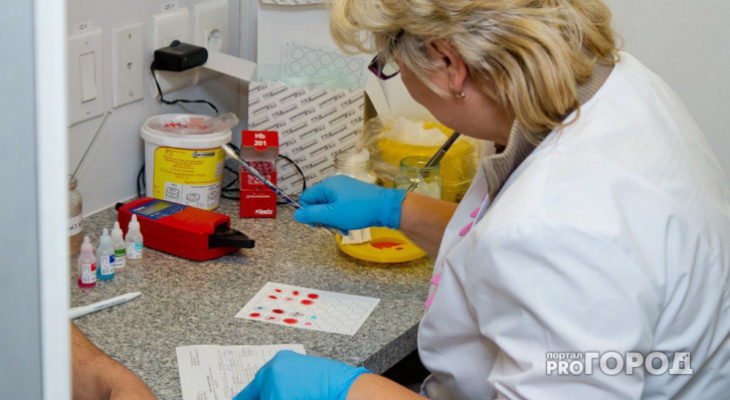 Charged
In the Kama region, a man intentionally infected his wife with HIV
January 22, 2020
Source:
Progorod / ПРОГОРОД
Automatic translation via Deepl.com
The offender knew about his illness.
In the Kama region, a man will be tried for having infected his wife with HIV, knowing in advance about his disease.
In the Kama region, the investigation of a 29-year-old citizen has been completed. The criminal case was opened under the article: "Infection of another person with HIV infection by a person who knew he had this disease".
In 2018, the accused, while in a penal colony, got married. He did not warn his wife that he had a dangerous disease, although the investigation found that in 2012 he was informed about the discovery of HIV infection in his body, and he was immediately warned of criminal responsibility for putting another person in danger of infection.
A year and a half later, the wife of the accused went to the hospital because she was not feeling well. Having passed all the tests, she learned the terrible truth – the virus of human immunodeficiency was found in her organism.
The criminal case has been brought to court.
---
В Прикамье мужчина умышленно заразил супругу ВИЧ-инфекцией
Преступник знал о своем заболевании
В Прикамье мужчину будут судить за то, что он заразил свою супругу ВИЧ-инфекцией, зная заранее о своем заболевании.
В Прикамье завершилось следствие над 29-летним гражданином. Уголовное дело было заведено по статье: «Заражение другого лица ВИЧ-инфекцией лицом, знавшим о наличии у него этой болезни».
В 2018 году обвиняемый, находясь в исправительной колонии, женился. Свою супругу он не предупредил о том, что у него есть опасное заболевание, хотя следствие установило, что в 2012 году он был поставлен в известность об обнаружении в его организме ВИЧ-инфекции, и его сразу же предупредили об уголовной ответственности за поставление другого лица в опасность заражения.
Через полтора года жена обвиняемого обратилась в больницу из-за плохого самочувствия. Сдав все анализы, она узнала страшную правду – в ее организме обнаружили вирус иммунодефицита человека.
Уголовное дело передано в суд.