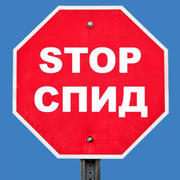 Arrest
A resident of the Uvat region is suspected of intentionally acquiring an HIV partner
March 31, 2018
Source:
Tyumen Internet newspaper "Vsluh.ru"
Google translation, scroll down for Russian article
Russian Interior Ministry officials in the Uvat region detained a 36-year-old resident of the village of Turtas, suspected of putting her partner at risk of HIV infection
As it became known, HIV was detected in a suspect in 2007, she was warned of criminal liability in case of infection of another person. Knowing about her disease, the woman entered into sexual intercourse with a fan, without warning him about a possible infection.
For the irresponsible actions of the suspect faces criminal liability for signs of a crime under paragraph 1 of Article 122 "Infection with HIV infection " of the Criminal Code of the Russian Federation.
Жительница Уватского района подозревается в умышленном заражении партнера ВИЧ
Сотрудниками МВД России по Уватскому району задержана 36-летняя жительница поселка Туртас, подозреваемая в том, что поставила под угрозу заражения ВИЧ-инфекцией своего партнера
Как стало известно, ВИЧ был выявлен у подозреваемой в 2007 году, она была предупреждена об уголовной ответственности в случае заражения другого лица инфекцией. Зная о своем заболевании, женщина вступила в половую связь с поклонником, не предупредив его о возможном заражении.
За безответственные действия подозреваемой грозит уголовная ответственность по признакам преступления, предусмотренного частью 1 статьи 122 «Заражение ВИЧ-инфекцией» Уголовного кодекса Российской Федерации.