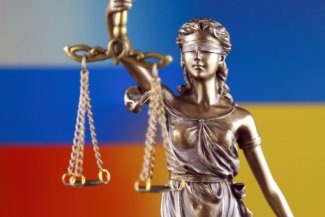 Sentencing
In Kuzbass, a woman with HIV has put her partner at risk and is brought to justice
March 12, 2019
Source:
Kemerovo newspaper, A42.ru
Google translation. For article in Russian, please scroll down
In Yaya, a woman did not tell her sex partner about HIV, which put his health at risk. A 39-year-old townswoman was convicted for this.
It was established that she was registered in the office of an infectious diseases doctor. The woman was warned about the presence of HIV infection, as well as criminal liability for knowingly exposing another person to the infection.
" Understanding that she could infect a partner, the woman indifferently reacted to this and did not warn him about the presence of her disease and had sexual intercourse with him repeatedly from February 2017 to July 2018 " the regional prosecutor's office reported.
The court found her guilty and sentenced her to imprisonment for one year.
---
В КУЗБАССЕ ЖЕНЩИНА С ВИЧ ПОСТАВИЛА ПОД УГРОЗУ СВОЕГО ПАРТНЁРА И ПОПАЛА ПОД СУД
В Яе женщина не сообщила своему сексуальному партнёру о ВИЧ, чем поставила под угрозу его здоровье. 39-летнюю горожанку за это осудили.
Установлено, что она состояла на учёте в кабинете врача-инфекциониста. Женщину предупредили о наличии ВИЧ-инфекции, а также уголовной ответственности за заведомое поставление другого лица в опасность заражения.
— Понимая, что может заразить партнера, женщина безразлично отнеслась к этому и не предупредила его о наличии у нее заболевания, неоднократно с февраля 2017 по июль 2018 года вступала с ним в половую связь, — сообщили в областной прокуратуре.
Суд признал её виновной и назначил наказание в виде ограничения свободы сроком на год.