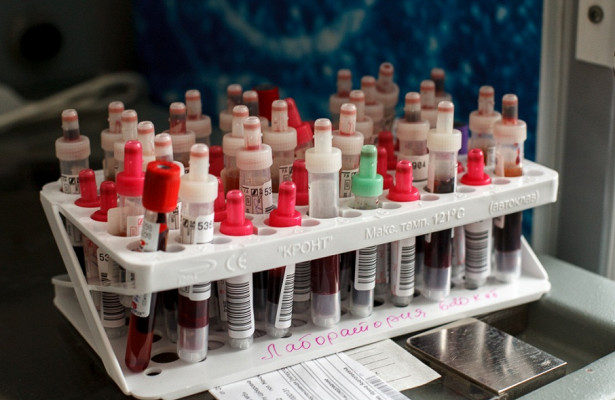 Arrest
Tyumen policemen detained a man who knowingly infected a new HIV friend at a party
November 1, 2018
Google translation of article in Russian. For original, please scroll down
A woman who is infected with an incurable disease is lonely and she has no children.
Police in the Uvat District detained a 41-year-old resident of a neighboring region who infected a 36-year-old woman with HIV. According to police, since the beginning of this year, the suspect has been diagnosed with HIV infection. He had been warned about criminal liability in the case someone would get infected with this disease. Despite this, the man entered into an intimate relationship with a woman at a party of her relatives, without warning her about the possible danger.
– For the irresponsible actions of the suspect criminal liability under the article "Infection with HIV." For concealing his illness, he faces up to a year in prison, "explained the press service of the regional Ministry of Internal Affairs . This man is an HIV-dissident – the police did not specify. About the suspect, it is known only that he was repeatedly convicted. A similar incident occurred in the Vagai district two years ago. A woman who had HIV has an intimate relationship with a fellow villager and infected him. A year later, the man was diagnosed with a dangerous infection. As a result, a 33-year-old woman was put on trial. She was found guilty of infecting her partner with HIV, but was left free. Taking into account the mitigating circumstances (the woman has a small child, they also took into account her state of health) the villager was given two years conditionally.
---
Тюменские полицейские задержали мужчину, который осознанно заразил ВИЧ новую знакомую на вечеринке Об этом сообщает Рамблер.
Женщину, которую заразили неизлечимой болезнью, одинокая и она не имеет детей
Полицейские Уватского района задержали 41-летнего жителя соседней области, который заразил ВИЧ-инфекцией 36-летнюю женщину. По данным полиции, с начала этого года у подозреваемого была выявлена ВИЧ-инфекция. Тогда его предупредили об уголовной ответственности в случае заражения кого-то этим заболеванием. Несмотря на это, мужчина вступил в интимную связь с женщиной на вечеринке ее родственников, не предупредив о возможной опасности.
— За безответственные действия подозреваемому предусмотрена уголовная ответственность по статье «Заражение ВИЧ-инфекцией». За сокрытие своей болезни ему грозит до года лишения свободы, — пояснили в пресс-службе областного УМВД. Является этот мужчина ВИЧ-диссидентом — в полиции не уточнили. О подозреваемом известно лишь то, что он был неоднократно судим. Похожий случай произошёл в Вагайском районе два года назад. Женщина, болеющая ВИЧ, вступила в интимную связь с односельчанином и заразила его. Через год у мужчины была выявлена опасная инфекция. В результате этого 33-летнюю женщину отдали под суд. Ее признали виновной в заражении партнера ВИЧ-инфекцией, но оставили на свободе. С учетом смягчающих обстоятельств (у женщины есть маленький ребенок, также учли ее состояние здоровья) сельчанке дали два года условно. Об этом сообщает Рамблер.