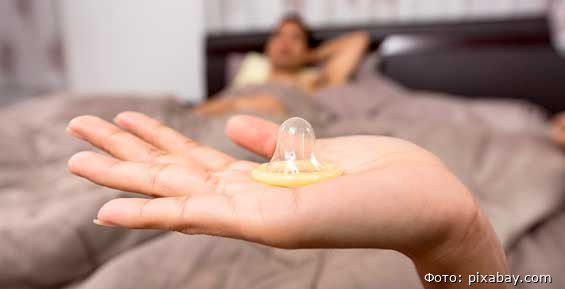 Charged
In Kamchatka, a man with HIV fell under article for sexual contact
November 7, 2019
Google translation - Scroll down for Russian article
In Kamchatka, police opened a criminal case against a 30-year-old HIV-infected man. Knowing about his diagnosis, he entered into an intimate relationship with a woman.
A 32-year-old woman with whom the man had intimate contact wrote a statement to the police.
"According to the applicant, her partner knew about his illness, but hid this information," Alla Ivanova, spokesman for the regional department of the Ministry of Internal Affairs, told Kam 24.
According to a police spokeswoman, the woman escaped infection with the immunodeficiency virus. This was shown by the tests that she passed when the incubation period ended.
A criminal case has been instituted against a man in accordance with paragraph 1 of Article 122 of the Criminal Code of the Russian Federation. He faces a sentence of restraint of liberty for up to three years, forced labor for up to one year, arrest for up to six months or imprisonment for up to one year.
If a woman became infected, her infected partner could go to the colony for five years.
---
На Камчатке мужчина с ВИЧ-инфекцией попал под статью за сексуальный контакт
На Камчатке полиция возбудила уголовное дело в отношении 30-летнего ВИЧ-инфицированного мужчины. Зная о своем диагнозе, он вступил с женщиной в интимные отношения.
Заявление в полицию написала 32-летняя женщина, с которой у мужчины был интимный контакт.
«По словам заявительницы, ее партнер знал о своем заболевании, но скрыл эту информацию», – рассказала ИА «Кам 24» пресс-секретарь краевого управления МВД Алла Иванова.
По данным представителя полиции, женщина избежала заражения вирусом иммунодефицита. Это показали анализы, которые она сдала, когда завершился инкубационный период.
В отношении мужчины возбуждено уголовное дело по части 1 статьи 122 УК РФ. Ему грозит наказание в виде ограничения свободы сроком до трех лет, принудительные работы до одного года, арест до шести месяцев или лишение свободы на срок до одного года.
Если бы женщина заразилась, ее инфицированный партнер мог бы отправиться в колонию на пять лет.