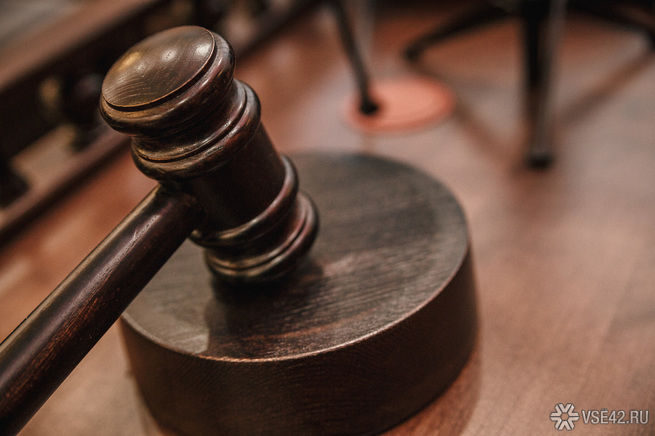 Sentencing
Novokuznechanka convicted for infecting a partner with HIV
March 5, 2019
Google translation. For article in Russian, please scroll down
A resident of Kuzbass went on trial after an ex-boyfriend accused her of being infected with an incurable disease.
In Novokuznetsk, a 36-year-old resident of Zavodskoy district was convicted, because her former lover was incurably ill. As previously reported, the couple lived together for about a year, but soon after breaking up, the 35-year-old man felt unwell. It turned out that he was infected with HIV.
The man immediately guessed that his former passion had infected him, and the girl confirmed his guess.
– She admitted to him that she was infected with this virus since 2010 and therefore is registered in a specialized medical institution. The suspect became a figurant of the criminal case, – told the regional State Ministry of Internal Affairs.
On the eve of the trial, at which the defendant pleaded not guilty. Nevertheless, the woman was sentenced to three years of probation, the prosecutor's office of the Zavodskoy district of the city reported.
---
Новокузнечанку осудили за инфицирование сожителя ВИЧ
Жительница Кузбасса попала под суд после того, как экс-сожитель обвинил ее в заражении неизлечимой болезнью.
В Новокузнецке осудили 36-летнюю жительницу Заводского района, из-за которой неизлечимо заболел ее бывший возлюбленный. Как сообщалось ранее, пара около года проживала вместе, но вскоре после расставания 35-летний мужчина почувствовал недомогание. Выяснилось, что его инфицировали ВИЧ.
Мужчина сразу догадался, что его заразила бывшая пассия, и девушка подтвердила его догадку.
– Та призналась ему, что заражена этим вирусом с 2010 года и в связи с этим стоит на учете в специализированном медучреждении. Подозреваемая стала фигуранткой уголовного дела, – рассказали в региональном ГУ МВД.
Накануне состоялось судебное заседание, на котором подсудимая вину не признала. Тем не менее женщину приговорили к трем годам условного срока, сообщили в прокуратуре Заводского района города.
Charged
Resident of Novokuznetsk who infected her HIV partner is to go on trial.
January 24, 2019
Google translation. For article in Russian, please scroll down
In the southern capital of Kuzbass, a local resident demanded that his former sweetheart be brought to justice. The woman kept silent about the presence of an incurable virus.
The relationship between the 35-year-old Novokuznechanin and his 36-year-old lover lasted for about a year, but they broke up. In the fall of 2018, the man began to feel unwell and turned to doctors who diagnosed him with the human immunodeficiency virus. The man guessed who could have infected him with an incurable disease, after which his former mistress also admitted that she was infected since 2010 and was registered in a specialized institution, reported vse42.ru .
Concerning the woman, a criminal case was opened, and she now she faces up to 5 years in prison. Soon she will stand trial.
---
Жительница Новокузнецка заразила сожителя ВИЧ и пошла под суд
В южной столице Кузбасса местный житель потребовал привлечь к ответственности свою бывшую возлюбленную. Женщина умолчала о наличии у себя неизлечимого вируса.
Отношения 35-летнего новокузнечанина и его 36-летней возлюблееой длились около года, однако они расстались. Осенью 2018 года мужчина начал плохо себя чувствовать и обратился к медикам, которые диагностировали у него вирус иммунодефицита человека. Кузбассовец догадался, кто мог заразить его неизлечимым недугом, после чего его бывшая сожительница также призналась, что заражена ещё с 2010 года и стоит на учёте в специализированном учреждении, передаёт vse42.ru.
В отношении женщины возбудили уголовное дело, теперь ей грозит до 5 лет тюрьмы. Вскоре она предстанет перед судом.