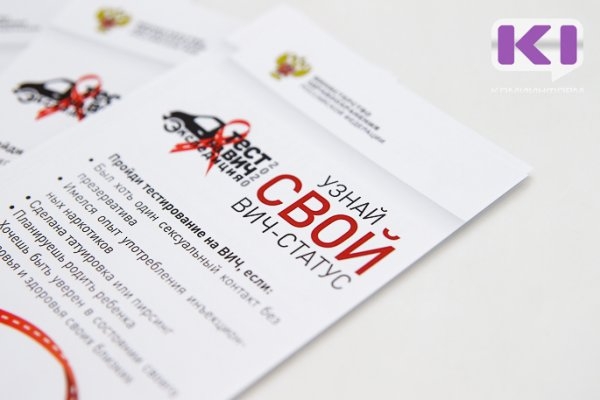 Sentencing
39-year-old woman convicted in Komi of infecting her partner with HIV
November 18, 2022
Source:
Komiinform news agency/ИА Комиинформ
Translated via Deepl.com. For article in Russian, please scroll down
The Priluzsky court found a woman guilty of committing crimes under part 1 of article 122 (knowingly putting another person at risk of HIV infection), part 2 of article 122 (infection of another person with HIV by a person who knew about the presence of the disease) of the Criminal Code of the Russian Federation.
The court found that a 39 year old woman who had been informed in August 2010 that she was infected with human immunodeficiency virus was obliged to obey the relevant sanitary rules when having sexual contact with persons who were not infected with the disease and to inform them of her presence.
She repeatedly had unprotected sexual intercourse with a man in August 2021 without informing him of her disease and eventually infected him.
She also had sexual intercourse with another man between November and December 2021. She also failed to tell him that she was HIV positive. The man was examined by doctors in January and March 2021 and was not found to be HIV positive.
The court sentenced the woman to one year imprisonment to be served in a general regime penal colony.
---
В Коми осудили 39-летнюю женщину, которая заразила ВИЧ-инфекцией партнера
Прилузский районный суд признал виновной женщину в совершении преступлений, предусмотренных ч. 1 ст. 122 (заведомое поставление другого лица в опасность заражения ВИЧ-инфекцией), ч. 2 ст. 122 (заражение другого лица ВИЧ-инфекцией лицом, знавшим о наличии у него этой болезни) Уголовного кодекса Российской Федерации.
Судом установлено, что 39-летня женщина, поставленная в августе 2010 года в известность о заражении вирусом иммунодефицита человека, была обязана соблюдать соответствующие санитарно-гигиенические правила при половых контактах с лицами, не заражёнными этой инфекцией, а также предупреждать их о наличии у неё заболевания.
В августе 2021 года она неоднократно вступала в незащищённый средствами контрацепции половой акт с мужчиной, не предупредив его о наличии у нее заболевания, и в итоге заразила его.
Она же, в ноябре-декабре 2021 года, вступила в половой контакт еще с одним мужчиной. Его она также не предупредила о том, что больна ВИЧ. В январе и в марте 2021 года мужчину обследовали медики, ВИЧ-инфекцию не выявили.
Приговором суда женщина получила лишение свободы сроком на 1 год с отбыванием наказания в исправительной колонии общего режима.