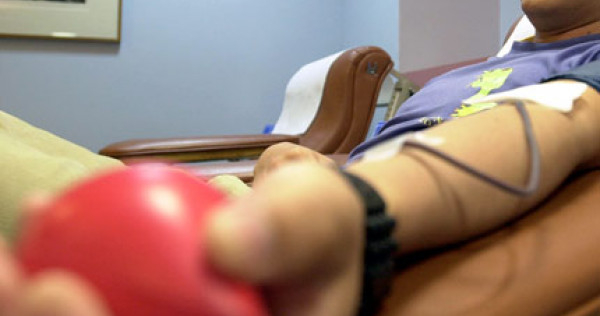 Sentencing
HIV-positive donor gave blood for 20 years
January 1, 2010
Source:
The Straits Times
SINGAPORE – The picture that is arising of the 57-year-old man who donated HIV-contaminated blood is one of a devout Buddhist who donated blood for more than 20 years to save lives, and urged others to do the same.
Therefore when The Straits Times (ST) visited his family yesterday, it came as a huge shock that he had lied to the authorities about visiting prostitutes and had consequently donated HIV-contaminated blood.
Two of his four children only found out their father is HIV-positive when the man was hauled to court and sentenced to eight months in prison on Wednesday.
His wife knew since January last year, when he was arrested for falsely declaring that he had not visited prostitutes or had more than one sex partner in the past 12 months.
The man was caught after investigations were launched upon the discovery that the blood he donated on Nov 21, 2009, was HIV-positive. It was found he also donated blood between July 20, 2008 and Aug 21, 2009. However, these donations tested negative for HIV.
His son believes that his father was too ashamed to tell his family, but he would never have donated blood if he knew that he was sick.
He described the man, who cannot be named because of a gag order, as a doting father and grandfather, who worked odd jobs as a forklift driver to support his family.
Although the man's marriage had fallen apart more than 10 years ago, he continued to live with his wife of 30 years.
The marriage was fraught with conflict, with his parents barely communicating and the man often sleeping on the couch, but the couple chose not to divorce due to traditional values, his son said.
The wife said she knew of his numerous female companions and outside trysts, but did not bother about it.
The family told ST that they will not abandon him and will continue to emotionally and financially support the man once he is released from jail.
Neighbours describe the simple man who did not undergo any formal education as amiable and the family friendly.
Mr Donovan Lo, executive director for Action for AIDS Singapore, said some donors may not take answering the health assessment form seriously as they may not be educated in the modes of HIV transmission – which includes blood, semen and vaginal secretions.
Hence they may not think their activities place them in the high-risk lifestyle category, and continue donating blood.
According to Mr Lo, late diagnoses among men over 50 years of age are getting more common, indicating a need to educate them on the dangers of AIDS.
Not always possible to spot liars
Past blood from lying doner used, but safe
The Health Science Authority (HSA) said the past blood units taken from the regular donor has been used, but since the blood was taken before he became infected, it is safe.
HSA said the HIV-positive blood was immediately isolated and destroyed.
However, records show he also donated blood between July 20, 2008 and Aug 21, 2009.
Tests show that he was not HIV-infected at the time of his earlier donations.
HSA said some of the blood from these past donations has been used. It was not revealed how many patients received his blood or over what time period.
As a precaution, patients who received his blood from the units he donated just before his HIV-contaminated blood donation have been tested for the virus. All the tests came back negative.
Blood is not screened just before the transfusion, as it has already been tested within the 24 hours after it has been donated, HSA said.
Tests routinely check for Hepatitis B, Hepatitis C, syphilis and HIV, and less than 1 per cent of the blood collected in a year is found positive for these diseases.
HIV is the virus that causes AIDS.
Donors are required to fill in a form declaring their health, travel and sexual history, after which staff run through the answers with the donors verbally. The form is a statutory declaration once submitted.
About 3 to 5 per cent of donors are identified as those who have engaged in high-risk activities and are turned away.
However, HSA admitted that it is not always possible to detect if a person is lying.