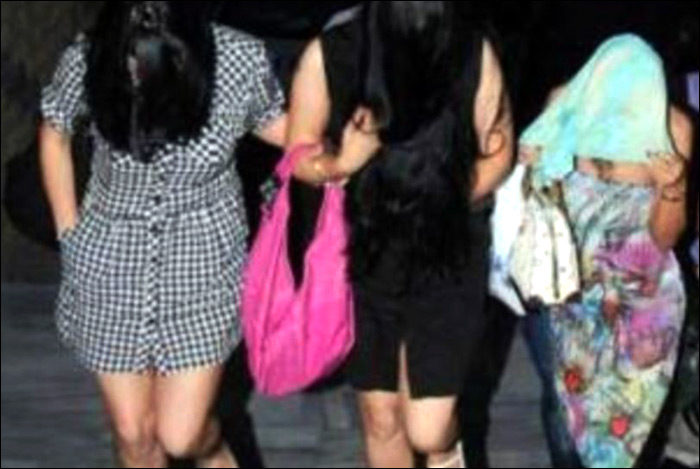 Charged
Second sex worker in Tajikistan accused of intentionally acquiring HIV for the second year
September 21, 2018
Google translation, scroll down for article in Russian
In Tajikistan, the second woman in a year who has provided sexual services despite a positive HIV test can be sent to jail. It is reported by Akhbor .
Police officers of the Sughd region in northern Tajikistan detained 32-year-old Sh.B., a resident of the village of Consoy in the city of Guliston (formerly Kairakkum). The woman was registered with the regional HIV / AIDS Center since February 2017. However, this fact did not prevent her from engaging in prostitution. Police do not know how many men were injured due to intimate contact with her.
One of the last women clients was an Afghan citizen who paid 150 somoni ($ 16) for sexual services. According to this fact, a criminal case was initiated against a woman under part 1 of article 125 ("Intentional infection with the HIV / AIDS virus") of the Criminal Code of Tajikistan. Sh.B. threatens from 2 to 5 years in prison. However, if it turns out that more than two people have suffered from the actions of women, the case will be reclassified to part 2 of article 125, in which case a woman may be imprisoned for a term of 5 to 10 years.
Earlier, in 2017, this woman was already convicted under two articles of the Criminal Code of the republic – 110, part 1 ("causing harm to health") and 237, part 3 ("hooliganism").
---
Вторую за год секс-работницу в Таджикистане обвинили в умышленном заражении ВИЧ
В Таджикистане за решетку может быть отправлена вторая за год женщина, которая предоставляла сексуальные услуги, несмотря на положительный тест на ВИЧ. Об этом сообщает Akhbor.
Сотрудниками милиции Согдийской области на севере Таджикистана была задержана 32-летняя Ш.Б., жительница поселка Консой города Гулистон (бывший Кайраккум). Женщина состояла на учете в областном Центре борьбы с ВИЧ/СПИД с февраля 2017 года. Однако этот факт не мешал ей заниматься проституцией. Милиционерам не известно, сколько мужчин пострадало из-за интимного контакта с ней.
Одним из последних клиентов женщины стал гражданин Афганистана, который заплатил за сексуальные услуги 150 сомони ($16). По этому факту в отношении женщины было возбуждено уголовное дело по части 1 статьи 125 («Умышленное заражение вирусом ВИЧ/СПИД») Уголовного кодекса Таджикистана. Ш.Б. грозит от 2 до 5 лет тюрьмы. Однако если выяснится, что от действий женщин пострадали более двух человек, ей дело будет переквалифицировано в часть 2 статьи 125, в этом случае женщина может лишиться свободы на срок от 5 до 10 лет.
Ранее, в 2017 году, эта женщина уже была осуждена по двум статьям Уголовного кодекса республики – 110, ч.1 («Нанесение вреда здоровью») и 237, ч.3 («Хулиганство»).