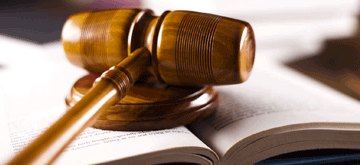 Appeal
Court softens two sentences for potential spreading of HIV
October 11, 2017
Court softens two sentences for potential spreading of HIV
Prague, Oct 10 (CTK) – The Prague High Court softened on Tuesday the sentences for two suspects who might have knowingly spread HIV, a female prostitute and a man, whose sentences were lowered from seven to five years and from 11.5 to nine years, respectively.
Y, 28, had sex, protected as well as unprotected, with almost 40 men, though she knew she was HIV-positive in 2012-2016.
She faced up to 12 years in prison for an attempted causing of a bodily harm and spread of a contagious disease.
Her defence said the unprotected sex she had was only oral, and she believed that the risk of infection is not that high in such cases.
The court of appeals took into account that she infected no one, confessed to her offence, and is a mother of two children.
Tuesday's verdict is definitive.
In the other case, the court of appeals stated on Tuesday that the previous verdicts on X were too tough.
X, though HIV-positive, had sex with dozens of men, and infected two, including a 14-year-old boy.
X pleads innocent. He insists that he did not have sex with an underage boy and did inform his partners about his disease.
The court changed the previous verdict's formulation that the motive of X's crime was condemnable.
"The accused man has a higher sexual appetence, which cannot be viewed as a condemnable motive," judge Michal Hodousek said.
X said his trial and conviction was an act of vengeance by the investigating police officer whose boyfriend left him, preferring X as a partner.
He said the damaged persons are lying, but Hodousek said the court has no reason not to trust their testimony.
X was sentenced for eight crimes including the harming of another's health, spreading of a contagious disease, sexual abuse, and production of child pornography.
He has to pay financial compensation to some men he harmed, including the boy, now juvenile, whom X has to pay more than one million crowns.
When X was investigated, he left for Thailand. He denies having fled. The police sought him from January 2016. In 2017, he was arrested in Thailand and extradited to the Czech Republic where he ended in custody pending his trial result.
Sentencing
Czech man sent to prison for spreading HIV knowingly
June 23, 2017
Source:
The Prague Daily Monitor
Usti nad Labem, North Bohemia, June 22 (CTK) – A regional court sentenced Czech X to 11.5 years in prison for spreading HIV knowingly today.
The verdict is not valid since he said he would appeal it.
The man was found guilty of causing bodily harm, spreading an infectious disease and other crimes.
Besides, X was sentenced to cover the damage to some of his victims and to the health insurance company.
According to the indictment, X learnt that he was HIV positive in September 2013. In the following two years, he had sexual contacts with some 20 men without telling them about the HIV virus. He infected two of them, one of whom was only 14 years then. He paid him for sex.
The age limit for legal sex is 15 years in the Czech Republic
X denied having sex with the boy when he was under 15. He also claimed he had told all his sexual partners about being HIV-positive. However, the court did not believe him.
X, who originally faced up to 12 years in prison, is to serve the sentence in a top security prison.
The court imposed a higher sentence on him than the state attorney proposed due to aggravating circumstances.
Three men with whom X had sex got infected with HIV. However, in the third case it cannot be proved that it was X who infected the man as he had sex with several other partners.
Some of X's sexual partners joined the court proceedings and demanded compensation. The youngest one, who is still juvenile, demanded 1.1 million crowns, while others tens of thousands of crowns each. The court approved the compensation.
X must also cover more than 600,000 crowns to the General Health Insurance Company (VZP) for its care of the victims infected with HIV.
X left for Thailand when the police were investigating him. He denied having fled. Detectives were searching for him from January 2016. A year later, he was detained on Phuket Island in Thailand. The local authorities deported him to the Czech Republic immediately.
X has been in custody since January for fear that he might escape and continue to commit criminal activities.
Charged
Czech charged with spreading HIV faces decade in jail
January 25, 2017
PRAGUE – A Czech man is facing up to 12 years in jail on charges of knowingly infecting nearly two dozen people with HIV, prosecutors said Wednesday, after flying him home from Thailand where he was arrested.
X, 49, was questioned after more than a year on the run over eight offences including spreading a contagious disease, said Vladimir Jan, a spokesman for the prosecutor's office.
Czech police say he knew since 2013 that he had HIV but had sex with at least 23 men across the Czech Republic without informing them, infecting at least three including a 13-year-old boy.
Officers believe the number of victims could actually be substantially higher. It was not immediately clear whether he would also face statutory rape charges.
After being flown from Thailand guarded by five Czech police officers, X was put in provisional detention in the northwestern town of Usti nad Labem.
"The accused could face five to 12 years in prison," Jan said, quoted by the CTK news agency.
"The start date for his trial has not been set yet," Usti nad Laben regional court spokeswoman Marcela Trejbalova told AFP.
X first entered Thailand in June 2015 on a tourist visa which ran out two months later.
He was detained at his apartment on the resort island of Phuket earlier this month after reports warning of his presence in the popular holiday nation went viral on Thai social media.
Nathathorn Prousoontorn of Thailand's immigration police told reporters that no complaints had been filed in the Asian nation alleging that X had knowingly infected anyone there.
Other
'HIV-spreader' Czech deported
January 25, 2017
The Immigration Police Bureau (IPB) on Tuesday deported to his country of origin X, 50, a Czech national wanted by Interpol for allegedly spreading HIV to various sexual partners and sexually abusing a minor in his home country.
Xr was detained last Tuesday in Phuket and charged with overstaying his visa, which expired on Aug 4, 2015, said IPB chief Nathathorn Prousoontorn.
A local court ruled that the Czech man had to be deported.
X was also blacklisted and banned from re-entering Thailand, said Pol Lt Gen Nathathorn.
Although X has admitted he slept with several sexual partners while in Thailand, none of them had lodged a complaint with police seeking legal action against the man for spreading HIV, so no investigation has been carried out.
He told police he found his sexual partners at popular entertainment venues in Phuket, Krabi, Chiang Mai and Pattaya, said Pol Lt Gen Nathathorn.
The IPB Tuesday morning handed X over to six Czech officials sent to Thailand to arrange the deportation at the IPB's request.
The IPB submitted the request to Czech authorities after Deputy Prime Minister Prawit Wongsuwon raised concerns over possible difficulties that might arise while escorting X, who is a heavily built man, on a long trip back to the Czech Republic, Pol Lt Gen Nathathorn said. The deportation had been delayed because there are no direct flights between Thailand and the Czech Republic. Some airlines providing connecting flights had refused to take the suspect citing safety concerns, said Pol Lt Gen Nathathorn.
The six Czech officials and X are believed to have left Suvarnabhumi airport Tuesday afternoon on a flight to Frankfurt where they were to change planes and travel onward to the Czech Republic.
Arrest
Thailand: Czech man living with HIV arrested in Phuket for alleged HIV transmission
January 18, 2017
Police early Wednesday said they have arrested a Czech man suspected of spreading HIV after a tip by a Phuket resident.
Officers said X, 52, was apprehended in the South, although the initial manhunt for the man had been in the North.
X, under a red notice by Interpol, is wanted in the Czech Republic for sexual offences with minors, including intentionally passing his HIV infection.
Police had earlier said X was believed to have passed his infection to "several" Thai male and female partners.
Khaosod newspaper reported early Wednesday they had picked up the suspect while on routine patrol in Phuket.
Police said that while investigating in the parking lot of the Tesco Lotus department store in Phuket town, a man resembling X's wanted poster drove a motorcycle into the lot.
A policeman searching the area found the man inside the store. He called for backup, but found he had to "urgently use the restroom", and the suspect fled when he was inside.
Officers found him again within hours at a house he had rented.
EARLIER REPORT
Police in the North are searching for a Czech man, an over-stayer believed to be infected with HIV and wanted for sexual offences against minors in his own country.
The Royal Thai Police Office recently issued an urgent order asking Provincial Police Region 5 to track down X, 52, a national of the Czech Republic.
X named in a red notice issued by Interpol, is said to be HIV-infected and to have passed the infection on to several male and female partners in Chiang Mai and nearby provinces, Thai media reported on Tuesday.
Pol Maj Gen Pongdet Prommichit, deputy chief of Provincial Police Region 5, on Tuesday called a meeting with police in eight northern provinces under his office and instructed them to immediately find and arrest the Czech suspect.
Pol Gen Wut Liptapanlop, deputy national police chief, had asked police across the country to track down X, suspect No 26 on the arrest warrant issued by the Czech court, said Pol Maj Gen Pongdet.
The man is regarded as dangerous and believed to have spread HIV to male and female Thai partners. He had committed sexual offences against minors in the Czech Republic before fleeing to Thailand in 2014, the deputy chief of Provincial Police Region 5 said.
According to police investigators, he has flown to several major tourist attractions in Thailand but there was no record of his having left the country.
Pol Maj Gen Pongdet said police believe the man is still here.