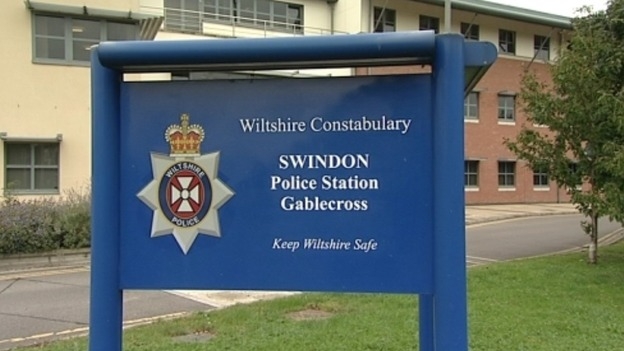 Sentencing
HIV positive woman who bit custody officer and attacked five others is jailed
October 9, 2020
Source:
Swindon Advertiser
A HIV positive woman who bit a police officer and injured others has been jailed for more than two years.
And a judge praised the "patience and composure" of police officers who were attacked in Swindon police station by P.D..
Jailing D. for two years and one month for biting custody officer R.B. and assaulting five others, Judge Jason Taylor QC acknowledged she was now deeply sorry for her actions.
But he added: "You were at the time callous and remorseless. Your behaviour in the moment was in strict contrast to detention officer Beer, who despite only doing her job was massively affected by your actions."
Swindon Crown Court heard that the detention officer, who has a five-year-old child, had to go through two months of medication designed to prevent her from developing HIV after being told her attacker had the virus.
Judge Taylor said: "Her victim personal statement is powerful. Your actions caused her misery and the fear of the unknown no matter how small the percentage had real consequences on her family.
"The effect of the medication and the mental anguish lasted for approximately two months and if truth be told it will probably be far longer lasting than that."
Prosecutor Rob Welling earlier told the court police had been called to reports of a disturbance in Rodbourne, on August 24 last year.
D. was arrested but, on the way back to the police station in the back of a custody van, had become more and more agitated. She managed to release one of her wrists from the handcuffs and officers called for backup.
CCTV showed her become more aggressive as she was stood at the custody desk in Gablecross police station. She was asked to remove something from her hair, as it hadn't been searched, and a chord from her top as officers were worried about it potentially being used as a ligature.
She hit out when an officer walked behind her. Footage from the CCTV camera showed her shouting, swearing and kicking out as officers tried to restrain her on the floor.
Six officers were injured. R.B., a detention officer with dreams of joining the force as a police constable, was bitten in the arm. She went through a gruelling round of treatments as she was worried about the risk of contracting HIV from D..
The remaining five officers – a custody sergeant, detention officer, and three constables – received more minor injuries, including scratches and soreness.
In a victim personal statement, Ms B. said she had had numerous blood tests, suffered sickness as a result of the medication she was given, had been off work and faced "real anxiety and distress about the impact on her five-year-old daughter", Mr Welling said.
D. could remember nothing about the events in the police station when she was interviewed the following day. She was embarrassed and sorry for her actions.
Defending, Emma Handslip stressed that her client had been receiving treatment for HIV and could not have passed on the virus to the officer, although that had not been known by the hospital.
She had grown angry in the custody suite after being asked whether she was HIV positive, despite having earlier told officers she was.
Ms Handslip said D. had been the victim of a hammer attack some years earlier, had complex post-traumatic stress disorder and was hyper-vigilant – hence her reaction when an officer walked behind her.
She had remained out of trouble since the offence and had accommodation of her own. She was working with mental health charity Lift Psychology and the Nelson's Trust.
"In this particular case I would say there are exceptional circumstances that would mean a course other than immediate custody could be taken," Ms Handslip said.
D., 43, of East Wichel, pleaded guilty at the magistrates' court to assault causing actual bodily harm and five charges of assaulting an emergency worker.
Sentencing the defendant to 25 months imprisonment, Judge Taylor acknowledged the strong mitigation in her favour.
But he added: "That must be measured against the seriousness of the assault occasioning actual bodily harm. This was a deliberate attack on a serving detention officer by someone who knew they were HIV positive."
Referring to the shooting of Metropolitan Police sergeant Matt Rana at Croydon Police Station last month, the judge said such events show how vulnerable officers can be – even in custody suites.
"They must be protected by the courts," he said.
Of the officers involved in trying to calm down then restrain D., he said: "I want to commend them for their patience and composure and presence of mind in the face of sustained aggression and provocation and violence. They displayed the highest degree of professionalism.
"The public are lucky to have them and I am sure the chief constable will no doubt be proud of them because in my judgement they are a credit to the Wiltshire police force."