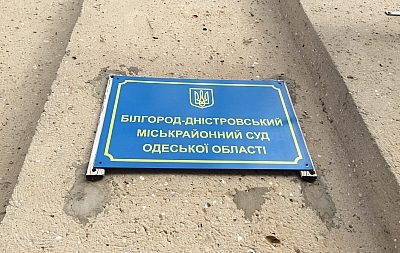 Sentencing
September 27, 2012
Source:
reyestr.court.gov
Google translation; for original article, please scroll down.
The accused man, knowing that he was HIV-positive, on November 23rd 2011, arrived in the transfusion department of the Central City Hospital, located in Belgorod-Dniester, Odessa region, for the purpose of donating his blood.
He appealed to the blood transfusion department with his expression a desire to donate his blood and plasma, where he was given a medical profile questionnaire listing a number of diseases, including HIV infection. Reliably knowing that he was diagnosed HIV in 2000, in the above questionnaire he did not mention about his disease and did not inform the medical staff, and donated 550 ml. of blood, thus knowingly putting others at risk of infection with the human immunodeficiency virus.
On October 16, 2000, he was registered as HIV infected at the dispensary in Artsizskoy central district hospital of Odessa region, where he was informed about his positive test result for HIV infection, as well as warned about criminal responsibility.
Questioned in court, the defendant admitted his guilt in full, and explained that in November 2011, when donating blood, he did not indicated in the questionnaire that he was HIV-positive, because he wanted to have his blood objectively tested. Indeed repented, he asked to be interrogated just him for this case to complete.
The man was found guilty on the basis of Art. 130, Part 1 of the Criminal Code, and was sentenced to two years of restraint of liberty.
From serving the prison term he was released by the court with the punishment with a probation period of one year, if during the probational period he doesn't commit a new crime and fulfill his responsibilities.
---
Обвиняемый, достоверно зная, что он является носителем ВИЧ-инфекции, 23.11.2011 года прибыл в отделение трансфузиологии Центральной городской больницы, расположенной по ул. Московской 1 в г. Белгород-Днестровский Одесской области, с целью сдачи донорской крови. Он самостоятельно обратился в отделение переливания крови, где ему была предоставлена анкета лица, который изъявил желание сдать кровь и плазму, с перечнем заболеваний, в том числе и ВИЧ-инфекция. Но он, достоверно зная, что он с 2000 года ВИЧ-инфицирован, в вышеуказанной анкете не указал о своем заболевании и не поставил в известность медперсонал, сдал донорскую кровь 550 мл., тем самым заведомо поставил других лиц в опасность заражения вирусом иммунодефицита человека.
С 16 октября 2000 года он состоял на диспансерном учете как ВИЧ инфицированный в Арцизской центральной районной больнице Одесской области, где был ознакомлен и информирован, о положительном результате обследуемого на ВИЧ-инфекцию, а также предупрежден об уголовной ответственности.
Допрошенный в суде, подсудимый, виновным себя признал полностью, и пояснил, что в ноябре 2011 года , при сдачи донорской крови, в анкете не указал, что он ВИЧ-инфицирован, поскольку хотел чтобы его кровь обследовалась объективно. В содеянном раскаялся, просит допросить только его и закончить дело.
Мужчина был признан виновным на основании ст. 130 ч. 1 УК Украины, ему было назначено наказание в виде двух лет ограничения свободы.
От отбывания назначенного судом наказания он был освобожден с испытательным сроком один год, если он на протяжении испытательного срока не совершит нового преступления и выполнит возложенные на него обязанности.