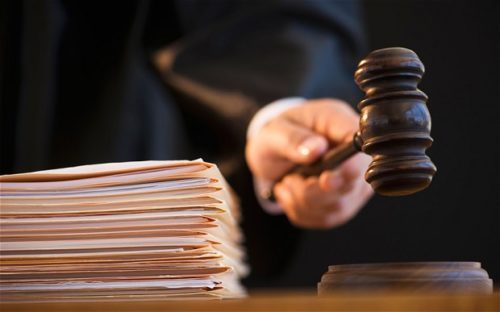 Charged
HIV-positive man again pleads guilty
August 30, 2017
ELYRIA – An HIV-positive Vermilion man has pleaded guilty to felonious assault for the second time in a decade to having sexual relations with a woman without disclosing his medical condition beforehand.
X, 33, entered the plea Wednesday to the charges and his defense attorney, JD Tomlinson, said he expects his client to receive about eight years in prison when he is sentenced later this year by Lorain County Common Pleas Judge Chris Cook.
Prosecutors have said the most recent case against X stemmed from a sexual encounter he had with a woman he met at an Amherst Township bar Aug. 13, 2016. Once the bar closed, X and the woman left together and went swimming before they engaged in sexual relations.
X never told the woman he was HIV-positive, according to prosecutors. The victim told investigators that if she had known that she would never have had sex with him.
Tomlinson said he doesn't believe that because of the medical treatment X has received that he can still transmit HIV to sexual partners, but he also noted that under the law that doesn't matter. Those who have tested positive for HIV are required to inform their sexual partners of their status, he said.
"He regrets it and it was an awful decision that put someone in peril," Tomlinson said.
He also said that part of the reason X decided to take the plea was so the victim wouldn't have to testify if the case went to trial.
X also pleaded guilty years ago after he had sex with several women in 2010 and 2011, including three who became infected with HIV. One of the victims died from an unrelated drug overdose before X was sentenced to five years in prison in 2012.
He was released in February 2016. He had been under the supervision of the Ohio Adult Parole Authority at the time of the most recent incident.
X remains in Lorain County Jail.
Sentencing
Man who infected women with HIV gets five years
January 1, 2012
ELYRIA — The Vermilion man who infected three women with HIV was sentenced Monday to five years in prison.
X, who pleaded guilty to felonious assault charges last year, apologized during the hearing before Lorain County Common Pleas Judge Mark Betleski handed down the sentence.
"My actions are inexcusable," X said. "There's not a day that goes by that I don't hate myself and regret the reckless choices (I made)."
Two of the three victims were in the courtroom Monday. The third victim died of an unrelated drug overdose, according to Dave Nehr, X's lawyer.
Nehr said his client was genuinely remorseful and his actions will haunt him.
"This stigma is going to be with him essentially for the rest of his life," he said.
According to Vermilion police, X, 27, had sexual contact with two of the women in February of last year and the third woman in October 2010. He also had engaged in sexual relations with several other women who reported their encounters with him after learning he was HIV-positive. Tests on the other women came back negative for HIV, the virus that causes AIDS.
X was arrested last March after returning to Ohio from West Virginia, where police said he fled after learning he was under investigation.
Police and prosecutors have said that X knew he was infected with the immune system deficiency virus, but engaged in sexual relations with women anyway.
Nehr said that X was a heroin addict who routinely shared needles and had sex with fellow junkies, often trading sex for drugs.
He said his client has been undergoing drug treatment during the time he has been housed at the Lorain County Jail awaiting trial.