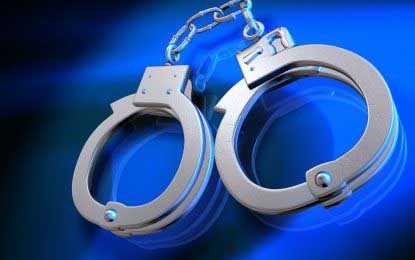 Charged
Florida man threatened to infect officers with HIV, deputies say
February 23, 2017
THE VILLAGES, Fla. – A Florida man who was resisting arrest threatened to bite a deputy so he would be infected with HIV and spit blood at first responders, according to the Sumter County Sheriff's Office.
A bystander called 911 around 11:20 p.m. Wednesday to report a single-vehicle crash on U.S. 301 and County Road 232 in The Villages. Deputies found a dark-colored car facing north in the southbound lanes with extensive front end damage indicating that it had struck a concrete barrier, according to an arrest report.
No one was inside the vehicle. A witness told deputies that a man wearing a red shirt ran out of the car toward an industrial area.
While searching that area, deputies saw DX, 24, running away from law enforcement, the report said. X ignored verbal commands to stop, so deputies used a Taser to subdue him so he could be handcuffed and arrested, according to deputies.
X remained uncooperative and threatened to bite a deputy's hand to infect him with HIV.
Although he was handcuffed and in leg shackles, X continued to be combative while on his way The Villages Regional Hospital, deputies said. He spit blood and saliva at first responders, hitting a deputy on the face, leg and chest with his bodily fluids, according to the arrest report.
X is charged with violation of probation, driving with a suspended license, two counts of resisting an officer without violence, two counts of battery on a law enforcement officer, leaving the scene of a crash and reckless driving.
At the time of his arrest, he was on felony probation for vehicular manslaughter homicide, deputies said.