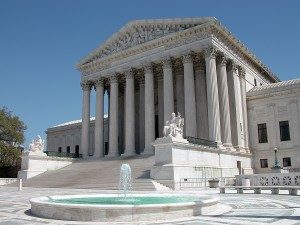 Appeal lost
HIV-positive man loses appeal of failure to warn conviction
October 31, 2017
An HIV-positive man who failed to inform his sexual partner of his AIDS diagnosis and consequently transmitted HIV to her has lost the appeal of his conviction of failure to warn after the Indiana Court of Appeals found sufficient evidence to support that conviction on Monday.
After he was initially diagnosed with AIDS in 2004, X was informed by a registered nurse of his duty to warn all sexual partners of his diagnosis. Then in 2010, X signed a "Duty to Warn" form from the Indiana State Department of Health – HIV Care Coordination Program.
Despite these instructions and acknowledgements, X failed to inform R.B. of his AIDS diagnosis when he began a sexual relationship with her in 2014. Later that year, when X was diagnosed with a type of skin cancer that is connected to an advanced HIV infection, he told R.B. only that the strange marks on his skin were related to cancer.
But when R.B. found X' medical discharge papers in early 2016, she discovered his HIV status. She immediately visited a hospital and tested positive for HIV. As a result, the state charged X with Level 3 felony aggravated battery and Level 6 felony knowingly or intentionally failing to warn a person at risk he was a dangerous communicable diseases carrier.
During the ensuing bench trial, various documents were admitted as evidence, including X' confidential case report and the signed Duty to Warn form, which the parties stipulated to, and the medical discharge papers. The Marion Superior Court found X had violated Indiana Code section 35-45-21-3(b) and convicted him on the related Level 6 felony charge, but acquitted him of the Level 3 felony.
X challenged the sufficiency of the evidence to sustain that conviction on appeal in X v. State of Indiana, 49A04-1704-CR-672, but the Indiana Court of Appeals affirmed his conviction Monday.
Judge Margret Robb, writing for the unanimous appellate panel, first noted that the confidential case report and medical discharge papers both identified "X" by his gender, race and birth date. Additionally, R.B. identified X as the man she had a sexual relationship with, so the evidence was sufficient to conclude the X on trial was the same X named in the medical records, Robb said.
Further, the state presented evidence that X was informed at least twice of his duty to inform his sexual partners of his HIV status, so the appellate panel rejected his argument that there was insufficient evidence to prove he knew of his duty to warn R.B.