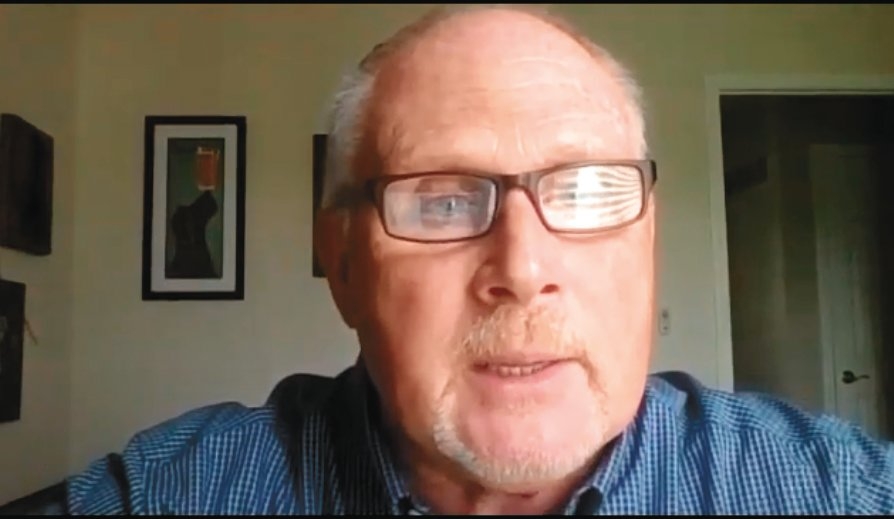 Prosecution
Is a man being unfairly prosecuted over his HIV status?
June 17, 2021
Girlfriend claims he knew but did not tell her; activists cry 'injustice'
A former Lansing resident is facing up to six months behind bars for allegedly failing to disclose his HIV positive status to his girlfriend despite apparently weak and questionable evidence on the record to support his prosecution. 
Ingham County Prosecutor Carol Siemon said she plans to press forward with the criminal charges and upcoming sentencing hearing under a felony law that she herself labeled as "discriminatory" and "fear based" just last week.
The origins of the pending criminal case began in late 2018 when a then 41-year-old man met his then 29-year-old girlfriend, started having sex and moved in together in Lansing.
Both of their identities are being withheld by City Pulse amid efforts to protect their privacy.
In January 2019, the woman tested positive for HIV in a routine screening at a plasma donation center and in February she attempted suicide as a result of the diagnosis, court records show.
While at Sparrow Hospital in Lansing for mental health treatment, the woman claimed to have asked her boyfriend if he was HIV positive and he did not answer, records state. When asked again by hospital staff, she also claimed that the man "slammed a door" in a doctor's face. 
Four days later, she filed a complaint with the Lansing Police Department. 
A felony charge of knowingly engaging in sexual penetration "however slight" without disclosing his HIV status was levied against the man in late 2020. He was arrested in February. In March, he waived his preliminary examination. In May, he pleaded guilty under a deal with Siemon's office to serve a cap of six months in jail. He is set to be sentenced June 22.
One issue: There is little to no public evidence that the man is HIV positive or even knows his status. Siemon has not disclosed what other evidence she may have that may have led to a plea deal. Activists are crying foul. 
The man was charged under a felony law that was repealed and replaced with a series of misdemeanor charges by the state Legislature in 2019. The old law makes it a felony for a person living with HIV to engage in sexual penetration "however slight" without first disclosing his positive HIV status. That old law has been lambasted by activists as a stigmatizing tool that lends itself to racial disparities in prosecutions and clashes with interests of public health.
Another issue is race. The man being charged is Black. Multiple studies have shown that the law was also the basis for apparent racial disparity. Black men who have sex with women represented only 17% of the people living with HIV outside of Wayne County but accounted for 44% of the felony prosecutions, one study showed.
Siemon herself labeled the law as "discriminatory" and "fear based" last week in ordering a review of all cases charged by her office under that old law. Her review uncovered two cases — one that had already been dismissed and another that has had an open warrant since 1999.
Siemon dismissed that case from the '90s, last week labeling the prosecution "inconsistent with my focus on equity and anti-discrimination to charge or prosecute charges" under that statute. After discovering the third case days later, she changed her tune and is still pressing forward. 
Saying she was facing time constraints, Siemon did not answer a series of questions about the prosecution, including why charges were filed with little apparent evidence that the man is living with the virus, whether a phylogenetic test had been done to rule him in as a possible source of his girlfriend's HIV infection or how this prosecution could clash with the interest of justice in Ingham County.
All of those items are standards under the United Nations guidance for prosecuting HIV cases.
"I simply will not have the time to quickly and adequately review the extensive materials and the very detailed questions you have prepared," Siemon wrote in an email Friday, regarding questions posed two days earlier. "I hope that you would understand that I have significant time constraints that impact me taking on this topic."
Court records show that LPD Det. Jeremy Wonnacott sought medical records from the girlfriend. But the police report and testimony supporting the issuance of a warrant revealed that he did not attempt to verify that the man was actually aware of his alleged HIV-positive status or that he was HIV-positive at all. Medical records are generally exempt from release under the Michigan Freedom of Information Act.
Wonnacott's sworn statement to 54A District Court Judge Stacia Buchanan instead relied on the statement of another woman who was friends of the accuser. That woman said she had spoken with the man's mother, who revealed that he had disclosed his HIV status 13 years earlier.
Legal experts label that as "hearsay" evidence, which is generally not admissible in court. And now advocates for those living with and at risk for HIV are sounding alarm bells over the case.
"A third hand account purporting that" the man "knew about his HIV status would seem to be insufficient and something that" the man's "defense attorney would want to point out," said Jay Kaplan, an attorney from the ACLU of Michigan who also reviewed court and police records.
The man — who did not respond to requests for comment — is represented by a public defender in Ingham County. Chief Public Defender Russell Church declined to comment.
"They still will need to prove that he had knowledge of his HIV status when they first were intimate," Kaplan explained. "It would seem that the prosecuting attorney's office has a lot of elements that it will have to prove in order to justify felony charges."
Jake Distel, executive director of the Lansing Area AIDS Network, also challenged the merits of the prosecution in the case. He said he was speaking for himself because he has not yet had a chance to bring the latter to his board. Distel reviewed records made available to him by this reporter.
"As a person who has worked in the HIV care field for over 18 years, the case in question is terrifying," Distel said in a statement. "Not only does the record not even establish whether the accused is living with HIV, but it builds on serious and damaging assumptions about HIV and people living with HIV. Prosecutor Siemon previously called this law discriminatory, but for the life of me, I cannot understand how she can continue to allow this man to plead guilty in a case that simply has no evidence. This prosecution will make it harder for people living with HIV to disclose their HIV positive status, and could allow for people assumed to be living with the virus to face criminal prosecution based solely on second hand statements. This is an injustice."