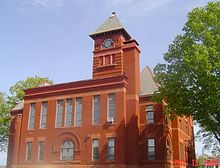 Trial
White Cloud man pleads 'no contest' in AIDS case
March 22, 2016
Source:
Mason County Press
LUDINGTON — A 44-year-old White Cloud man pleaded "no contest" to a felony for not disclosing he has AIDS to his sex partner in 51st Circuit Court Tuesday, March 22.
GP pleaded "no contest" to one count of AIDS – sexual penetration with an uninformed partner. In exchange for his plea, a misdemeanor count of aggravated domestic violence was dismissed.
The plea agreement calls for P serving six months up front of a one-year discretionary jail sentence, along with probation.
The offense is punishable by up to four years in prison.
P was arrested Jan. 16 by the Ludington Police Department after police were dispatched to a disturbance call involving "someone banging on a door" on North James Street at 9:02 p.m., Ludington Police Chief Mark Barnett said previously. When officers arrived, they found a male subject in the driveway who appeared upset, he said. The person was identified as P. After interviewing P and a male victim, police were able to "ascertain what had taken place," Barnett said. "Officers advised the victim of the illness status of the subject (Penn)."
P's sentence will also include a substance abuse evaluation and treatment, as well as restitution to the victim for medical expenses, Mason County Prosecutor Paul Spaniola said.
The victim accepts the plea agreement, Spaniola said.
"The defendant did know that he has been HIV positive for over five years," Judge Susan K. Sniegowski said.
Sentencing is set for April 19 at 2 p.m.