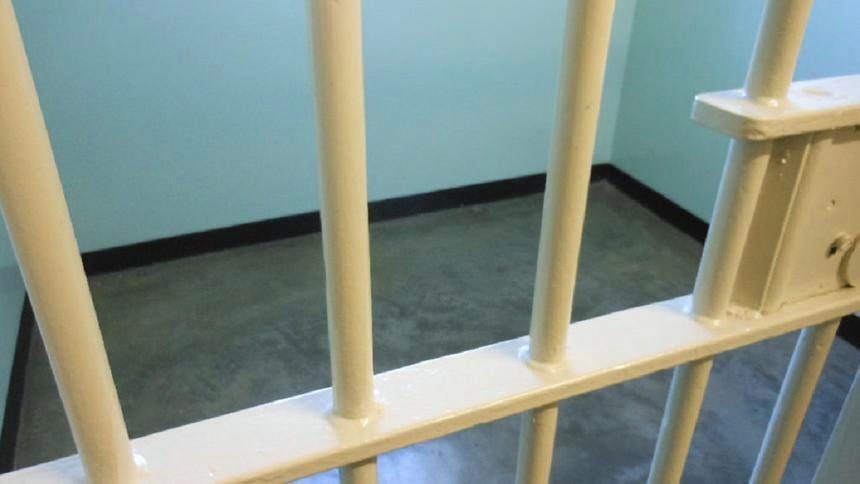 Sentencing
WILLISTON, N.D.—A man was sentenced Tuesday to serve eight years in prison for spreading HIV to another person.
April 9, 2018
Source:
Duluth News Tribune
X, 42, entered an Alford plea to one charge of transfer of body fluid that may contain the human immunodeficiency virus, a class A felony. In an Alford plea, a defendant maintains his innocence but acknowledges the prosecution has enough evidence for a conviction.
Rhiannon Gorham, X's public defender, told Northwest District Judge Kirsten Sjue that her client disagreed with some of the prosecution's claims but agreed to enter an Alford plea to take advantage of the agreement offered by prosecutors.
He was sentenced to 10 years in prison, with two years suspended. He will get credit for the 453 days he spent in jail before Tuesday's plea. When he is released he'll have to serve five years of supervised probation.
X was arrested in January 2017, after a woman he'd dated in summer and fall 2016 contacted police. She told officers that she had been diagnosed with HIV after having unprotected sex with X and that he never told her he was HIV-positive, according to court records.
In court Tuesday, Williams County State's Attorney Marlyce Wilder said X had met the woman in August 2016. At one point in time, someone told the woman that X "had AIDS," Wilder said, but when the woman asked X whether he did, he told her, "Probably not."
A detective found that X told officers at the Williams County jail that he had HIV in November 2015, Wilder told Sjue.
Wilder said the woman, who didn't attend Tuesday's hearing or submit a victim impact statement, had been consulted about the agreement.
"At some point, the victim in this case needs to have closure in this matter," Wilder said. "And I hope that she finds peace in the fact Mr. X has been sentenced to a considerable amount of time."
Gorham said her client had hoped for a shorter sentence, but also understood the seriousness of the charge. And even after he's released, she said, he will be watched.
"Following this sentence, my client will have a significant amount of time on supervised probation," Gorham said.
When given the opportunity to speak, X, who was speaking through an interpreter, asked Sjue what she wanted to know.
Sjue told X he had the chance to say anything about the case.
"I don't know what to say," he said.
Sjue accepted the agreement, calling it an appropriate resolution to the case.
Arrest
UPDATE: ND man arrested for spreading HIV to at least one woman
January 11, 2017
WILLISTON, N.D. –A man arrested this week in Williston is suspected of spreading HIV to at least one other person, police say.
AX, 41, was charged with transfer of body fluid that may contain HIV, a Class A felony.
A 54-year-old woman told investigators last week that she'd dated X for several months during the summer and fall, and had unprotected sex with him during that time.
X allegedly never told her that he had HIV, although records from the Williams County Correctional Center show that he told officers there in 2015 that he was carrying the virus.
When the woman, who is referred to as "Jane Doe" in an affidavit, confronted X after learning from another person about his suspected diagnosis, he denied having HIV, authorities say.
The woman tested positive for HIV in October, according to records.
Police, citing the investigation's sensitivity because it is related to medical issues, aren't releasing many details, but say they expect at least one additional accuser to come forward.
Although authorities do not want to create a panic, they are hoping that anyone who believes they may have been exposed speaks with detectives, Sgt. Detective Amy Nickoloff said.
Another woman who asked to remain anonymous said she believes she contracted HIV from X while the two were dating in 2015.
She said she hesitated to go to the police because the allegation was hard to prove, but didn't wait to let friends and acquaintances know after her January 2016 diagnosis.
"I let everyone know I had it… I knew there were other victims," the woman, 53, said. "I know there's other women out there."
She said she has been open about her experience in the hopes of preventing further transmission of the virus.
"We don't know the extent of all of this," she said. "There's people out there that could be spreading it."
X is being held at the Williams County Correctional Center, where a bond has not yet been set.
A state law criminalizing the spread of HIV when a person does not disclose their condition to sexual partners and others who might be infected has been part of the North Dakota century code since the late 1980s.
It's not clear how many people have been charged or convicted under the statute.
According for the Centers for Disease Control and Prevention, a nationwide analysis showed that as of 2011, 33 states in the United States had statutes that criminalized potential HIV exposure.
X has been living in Williston for some time working construction jobs, according to the woman, who said she witnessed his arrest on Monday in Williston.