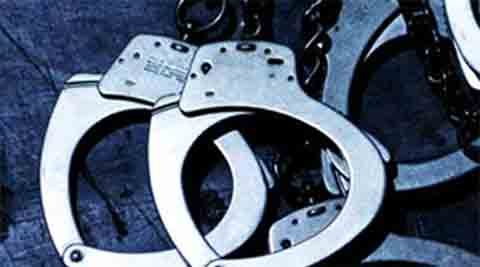 Charged
Police: HIV-positive man spit in officer's face
May 25, 2017
MIDDLETOWN, Pa. (WHTM) – Police say a man admitted he is HIV-positive after he spit in the face and eyes of a Middletown police officer.
MX, 29, of Harrisburg, is charged with multiple counts of aggravated assault, resisting arrest, disorderly conduct, and other offenses related to an incident Wednesday afternoon in the 900 block of Vine Street.
X had approached a woman and asked her to call police, claiming that two men were trying to beat him up with baseball bats. When an officer responded, however, he became agitated, insisted she wasn't a real cop, and demanded to speak to a sergeant, the criminal complaint states.
He had no identification, couldn't remember his exact address, and refused to get in a patrol car to identify the house – insisting instead he would walk. Two officers went looking for the home, and X began dancing, yelling, and running in traffic on Vine Street, police said.
Police used a Taser to subdue X after he swung at them and spit in the officer's face, but he continued to kick at them, striking both officers in the arms and legs and an off-duty trooper in the head, the complaint states.
X eventually stopped fighting and admitted to taking a large amount of methamphetamine, cocaine and marijuana. He also admitted he is HIV positive, police said.
He was placed in Dauphin County Prison on $100,000 bail.