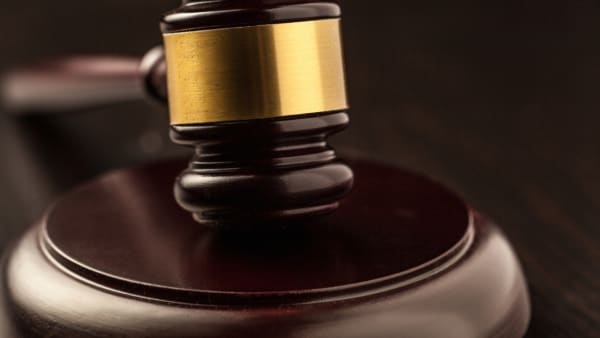 Sentencing
A resident of the Bukhara region of Uzbekistan was given three years in prison for intentionally infecting more than 20 men with HIV
November 3, 2022
Translated via Deepl.com - Please scroll down for article in Russian
The Bukhara Region's Gijduvan District Court has sentenced a local resident to three years in prison after finding her guilty of deliberately infecting more than 20 men with HIV. This was reported by Repost.uz with reference to the press service of the regional Department of Internal Affairs.
The Department of Internal Affairs noted that the defendant was found guilty under "relevant articles" of the Criminal Code, without giving details of the sentence.
It is understood that the Bukhara resident got a job at a nightclub after school, where she had "romantic relationships" with several men. Because of the malaise, the girl went to a gynaecologist, who diagnosed her with HIV. At the same time the doctor informed the patient about the responsibility for intentionally infecting other people with the infection.
However, according to the law enforcement authorities, the girl "continued to engage in prostitution in her free time" without telling her clients about her disease. According to investigators, the Uzbek woman thus infected more than 20 men.
This is not the first such case in Uzbekistan. For instance, last December it was reported that a sex worker from Bukhara was sentenced to 6.5 years in prison for deliberately infecting her with HIV. Despite her diagnosis, she had been working as a prostitute for four years, infecting around 40 clients during that time.
The relevant article of the Criminal Code does not only apply to sex workers. In April of this year, authorities prosecuted a Tashkent man who continued working as a dentist with knowledge of his disease.
In June, law enforcement officers in Andijan detained a local man suspected of intentionally infecting two of his sexual partners with HIV.
In August, Uzbekistan's Interior Ministry proposed compulsory HIV and AIDS testing for sex workers, homosexuals and drug users. The procedure was scheduled to take effect in early 2023.
As of February 2022, 45,000 people were registered in Uzbekistan with HIV, 55% of them men. However, 14% of the total number of infected people are children under the age of 18.
---
Жительнице Бухарской области Узбекистана дали три года колонии за намеренное заражение ВИЧ‑инфекцией более 20 мужчин
Гиждуванский районный суд Бухарской области приговорил местную жительницу к трем годам лишения свободы, признав ее виновной в намеренном заражении ВИЧ-инфекцией более 20 мужчин. Об этом сообщает Repost.uz со ссылкой на пресс-службу регионального управления внутренних дел.
В УВД отметили, что подсудимую признали виновной по «соответствующим статьям» Уголовного кодекса, не указав подробностей приговора.
Уточняется, что жительница Бухарской области после школы устроилась в ночной клуб, где завела «романтические отношения» с несколькими мужчинами. Из-за недомоганий девушка обратилась к гинекологу, который диагностировал у нее ВИЧ. При этом врач проинформировал пациентку об ответственности за намеренное заражение других людей инфекцией.
Однако, как утверждают правоохранительные органы, девушка «продолжила заниматься проституцией в свободное от работы время», не рассказывая клиентам о своей болезни. По данным следствия, таким образом узбекистанка заразила более 20 мужчин.
Это не первый подобный случай в Узбекистане. Так, в декабре прошлого года сообщалось, что за намеренное заражение ВИЧ-инфекцией секс-работница из Бухары получила 6,5 лет колонии. Несмотря на диагноз, она в течение четырех лет занималась проституцией, заразив за этот период около 40 клиентов.
Соответствующую статью УК применяют не только к работницам сферы секс-услуг. В апреле этого года власти завели дело на ташкентца, который, зная о своей болезни, продолжил работать стоматологом.
В июне в Андижане правоохранители задержали местного жителя, подозреваемого в том, что он намеренно заразил ВИЧ-инфекцией двух своих половых партнерш.
В августе министерство внутренних дел Узбекистана предложило проводить принудительные медицинские обследования секс-работниц, гомосексуалов и наркопотребителей на ВИЧ и СПИД. Планировалось, что порядок вступит в силу с начала 2023 года.
По данным на февраль 2022 года, в Узбекистане зарегистрировано 45 тысяч человек с ВИЧ, 55% из них — мужчины. При этом 14% от общего количества инфицированных составляют дети, не достигшие 18 лет.