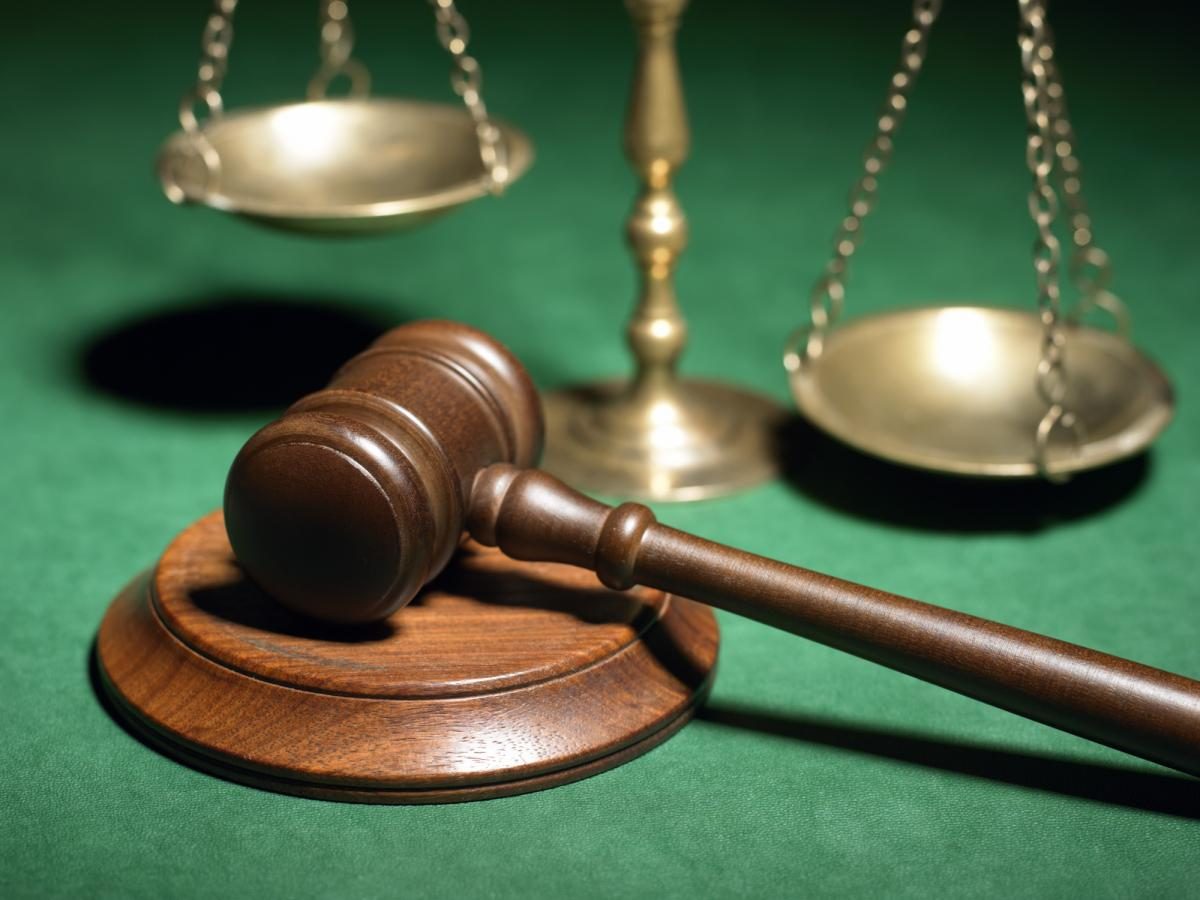 Prosecution
Controversial trial in Mendoza for HIV infection
October 30, 2015
Google translation, scroll down for article in Spanish
Controversial trial in Mendoza for HIV infection
A 35-year-old woman sues her ex-partner for intentionally making her sick
MENDOZA.- The province follows with great expectation the first trial for HIV transmission in a couple. This is a complaint made by a 35-year-old woman against her former partner, a 43-year-old plastic artist who is accused of spreading the AIDS virus intentionally in 2012. In this case, the man will sit on the bench and face a penalty of up to 10 years in jail, under the figure of "serious injuries". The case will set a precedent in Mendoza. There was only a similar demand in Santa Fe throughout the country.
The two positions have been made explicit and publicly disclosed, both with support from various entities and with the attention of international organizations for the possible "stigmatization" and future "rejections when making the diagnosis" to avoid being penalized.
The case was revealed by the local newspaper El So, and both protagonists, who maintained a relationship for almost two years – according to him, it was not stable – they gave their vision of what happened. What has become clear so far is that the accused never told the woman that he was the carrier of the disease. The affected woman affirms that the man manipulated her to avoid using protection during the sexual act and the artist maintains that he had no intention of infecting her.
"I was not worried about what he was doing with his body, but he decided about mine, being aware of the damage he was causing me. I was deceived, humiliated, raped, betrayed, when I realized that he was always exercising violence with impunity , damaging my physical integrity, "said the woman.
The defendant argued: "I was blocked. When they tell you that you are sick there is something that clouds your mind, it changes your mind and it is hard for you to follow. We all have to be responsible for our bodies. I never intended to infect it, it was not purpose. To all the couples I was with, I notified them. "
In a dialogue with LA NACION, Julia Morcos, of the feminist group La Colectiva Mendoza, explained that they have given their support to the complainant and requested that changes be made to the legislation on AIDS in Argentina, because "they do not take into account the inequality, discrimination and violence suffered by women. "
Morcos explained that between the national law on violence against women (26,485) and the Argentine law on AIDS (23,798 and regulatory decree No. 1,244/91) there is an important void on gender violence and intentional transmission.
Patricia Ibáñez, the carrier of the virus and a reference in Mendoza of the Argentine Network of People with HIV (Redar), said she rejects the "criminalization of HIV" and hopes that the trial will not prosper.
"The transmission penalty is going to have a negative impact on society, generating stigmatization and discrimination, making women more vulnerable, who are generally the first to hear about the diagnosis. If this man is condemned, all people with HIV run the risk of be prosecuted, "said Ibáñez.
Ibáñez warned: "When you give consent to have a sexual relationship without a condom, you must take care of the consequences that such an act can bring, from an unwanted pregnancy or from the transmission of any STI. Although it is a very sensitive issue, I think that the type of relationship and trust that one builds with his partner is a separate chapter. Everyone is responsible for taking care of his body. "
After several postponements, due to setbacks in the courts and delays of the accused in appearing at the start of the debate last week, the First Chamber of Crime confirmed that it will begin today. The dissemination of the case had a great impact on social networks.
The man, a native of the department of Las Heras and father of six children, is a plastic artist and has a minor criminal record, such as theft. The disease was contracted in 2010 and she had a stable partner who did report her condition, but over time she claims that her entire social environment "was erased" and that she went into depression.
The relationship with the complainant began in 2011 and before the couple came to an end the woman began to feel bad, so checkups and analyzes were performed, which determined the contagion. According to medical studies, the time when the woman became infected coincides with the period of relationship with the accused, who finally admitted that she was a carrier of the virus.
The affected woman decided to terminate the link, which earned her, according to her account, constant harassment, for which she requested a ban on approach. Then he decided to take the case to court, where the debate will be held behind closed doors.
According to specialists, as the episode of contagion happened before December 2012, the aggravating relationship established in the modification of article 80 of the Criminal Code cannot be taken into account. The defendant must answer for the charge of serious injuries, which stipulates a maximum penalty of 10 years in jail.
The country's first trial of these characteristics was held in Rosario, Santa Fe, in May 2003. It ended with a three-year prison sentence suspended for the sentence of "very serious injuries."
UNAIDS, in favor of not penalizing
The United Nations Program for AIDS in Latin America (UNAIDS) reiterated its position, in the midst of this controversial case.

He urged "governments to eliminate the criminalization of HIV transmission and exposure. The penalty is only justified when a person deliberately or maliciously transmits HIV to another person with the intention of harming it."

"In those limited cases, criminal laws can and should be used, instead of passing specific HIV laws. Most people who transmit HIV do so without knowing they are infected or transmitting it, or because they have fear that revealing their status with respect to HIV will generate discrimination, rejection or violence, "he said.
---
Controvertido juicio en Mendoza por contagio de VIH
Una mujer de 35 años demanda a su ex pareja por enfermarla intencionalmente
ENDOZA.- La provincia sigue con gran expectación el primer juicio por transmisión de VIH en una pareja. Se trata de una denuncia que efectuó una mujer de 35 años contra su ex pareja, un artista plástico de 43 que está acusado de contagiarle el virus del sida de manera intencional en 2012. Por este caso, el hombre se sentará en el banquillo y enfrenta una pena de hasta 10 años de cárcel, bajo la figura de "lesiones graves". El caso sentará precedente en Mendoza. Sólo hubo en todo el país una demanda similar en Santa Fe.
Las dos posturas han quedado explicitadas y dadas a conocer públicamente, ambas con apoyos de diversas entidades y con la atención de organismos internacionales por la posible "estigmatización" y futuros "rechazos a la hora de realizarse el diagnóstico" para evitar ser penalizado.
El caso fue revelado por el diario local El So,l y ambos protagonistas, que mantuvieron una relación durante casi dos años -según él, no era estable-, dieron su visión de lo que ocurrió. Lo que hasta ahora sí ha quedado en claro es que el acusado jamás le avisó a la mujer que era portador de la enfermedad. La mujer afectada afirma que el hombre la manipulaba para evitar usar protección durante el acto sexual y el artista sostiene que no tuvo intención de infectarla.
"No me preocupaba lo que él hacía con su cuerpo, sino que decidió sobre el mío, siendo consciente de los daños que me estaba causando. Fui engañada, humillada, violada, traicionada, al darme cuenta de que todo el tiempo ejerció violencia con impunidad, logrando perjudicar mi integridad física", relató la mujer.
El acusado argumentó: "Estaba bloqueado. Cuando te dicen que estás enfermo hay algo que te nubla la mente, te cambia el pensamiento y te cuesta seguir. Todos tenemos que ser responsables de nuestros cuerpos. Nunca tuve la intención de infectarla, no fue a propósito. A todas las parejas con las que estuve les avisé".
En diálogo con LA NACION, Julia Morcos, de la agrupación feminista La Colectiva Mendoza, explicó que han dado su apoyo a la denunciante y solicitó que se realicen cambios a la legislación sobre el sida en la Argentina, porque "no se tienen en cuenta la desigualdad, discriminación y violencia que padecen las mujeres".
Morcos explicó que entre la ley nacional de violencia contra la mujer (26.485) y la ley argentina sobre sida (23.798 y decreto reglamentario N°1.244/91) existe un vacío importante sobre violencia de género y transmisión intencional.
Patricia Ibáñez, portadora del virus y referente en Mendoza de la Red Argentina de Personas con VIH (Redar), indicó que rechaza la "criminalización por VIH" y espera que el juicio no prospere.
"La penalización por transmisión va a repercutir negativamente en la sociedad, generando estigmatización y discriminación, haciendo más vulnerables a las mujeres, que generalmente somos las primeras que nos enteramos del diagnóstico. Si condenan a este hombre todas las personas con VIH corremos el riesgo de ser enjuiciadas", señaló Ibáñez.
Ibáñez advirtió: "Cuando uno presta consentimiento para tener una relación sexual sin preservativo debe hacerse cargo de las consecuencias que puede traer tal acto, desde un embarazo no deseado o de la transmisión de cualquier ITS. Si bien es un tema muy delicado, creo que es un capítulo aparte el tipo de relación y confianza que uno construye con su pareja. Cada quien es responsable de cuidar su cuerpo".
Luego de varias postergaciones, por contratiempos en los tribunales y demoras del acusado en presentarse en el arranque del debate la semana pasada, la Primera Cámara del Crimen confirmó que dará inicio hoy. La difusión que ha tenido el caso generó una gran repercusión en las redes sociales.
El hombre, oriundo del departamento de Las Heras y padre de seis hijos, es artista plástico y posee antecedentes penales menores, como hurtos. La enfermedad la contrajo en 2010 y tenía una pareja estable a la que sí le comunicó su afección, pero con el paso del tiempo sostiene que todo su entorno social "se borró" y que entró en depresión.
La relación con la denunciante comenzó en 2011 y antes de que la pareja llegara a su fin la mujer comenzó a sentirse mal, por lo que se realizó chequeos y análisis, que determinaron el contagio. Según los estudios médicos, la época en que la mujer se infectó coincide con el período de relación con el acusado, quien finalmente admitió que era portador del virus.
La mujer afectada decidió dar por terminado el vínculo, lo que le valió, según cuenta, un hostigamiento constante, por lo que solicitó una prohibición de acercamiento. Luego decidió llevar el caso a los tribunales, donde el debate se realizará a puertas cerradas.
Según los especialistas, como el episodio de contagio sucedió antes de diciembre de 2012, el agravante de relación de pareja dispuesto en la modificación del artículo 80 del Código Penal no puede ser tenido en cuenta. El acusado deberá responder por el cargo de lesiones graves, que estipula una pena máxima de 10 años de cárcel.
El primer juicio del país de estas características se realizó en Rosario, Santa Fe, en mayo de 2003. Terminó con una condena de tres años de cárcel en suspenso para el sentenciado por "lesiones gravísimas".
Onusida, en favor de no penalizar
El Programa de las Naciones Unidas para el Sida en América Latina (Onusida) reiteró su postura, en medio de este controversial caso. Instó "a los gobiernos a eliminar la penalización de la transmisión y exposición al VIH. La penalización sólo se justifica cuando una persona deliberadamente o maliciosamente transmite el VIH a otra persona con la intención de perjudicarla".
"En esos limitados casos, las leyes penales pueden y deben ser usadas, en vez de aprobarse leyes específicas de VIH. La mayoría de las personas que transmiten el VIH lo hacen ya sea sin saber que están infectadas o que están transmitiéndolo, o porque tienen miedo a que revelar su estatus con respecto al VIH genere discriminación, rechazo o violencia", se afirmó.