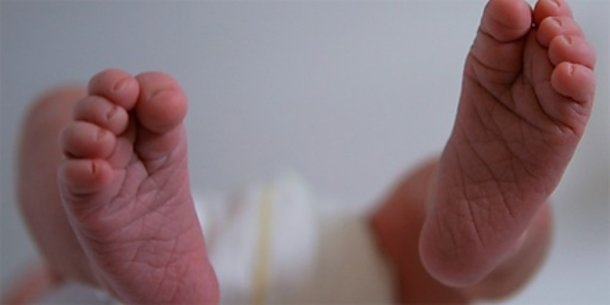 Sentencing
Mother infected baby with HIV
March 5, 2012
Google translation - Please scroll down for article in German
According to the expert, the infection could have been largely avoided.
On Monday, a 41-year-old woman was sentenced to 14 months of conditional imprisonment in the Graz Regional Criminal Court in a new trial for allegedly infecting her baby with HIV during the birth. Despite the doctors' reservations, she had not given birth to the child by caesarean section and breastfed it contrary to medical recommendations. According to the expert, the infection could have been largely avoided through appropriate therapy.
Denies existence of the disease
The defendant, who stated that she was diagnosed with HIV when she was 18, continues to deny the existence of the disease. She had given birth to her fourth child through a natural birth and breastfed it, and she refused accompanying medication. The authorities withdrew her custody of the little girl, who was fully ill soon after she was born. In the meantime, the child is said to be doing reasonably well, the medical expert spoke of a "severe long-term consequence", but the child could still lead a reasonably normal life, according to the expert.
Whether the child was infected before or during the birth or through breastfeeding cannot be determined afterwards, the expert explained. The infection could have been "largely avoided" with appropriate therapy through medication during the birth process.
Midwife at risk
The mother was sentenced to ten months conditional imprisonment for grievous bodily harm back in 2010, but the sentence was overturned. Then, as now, the woman was accused, among other things, of endangering the midwife with the home birth because she had not told her about the HIV infection. "Even today she is not very insightful and at the time she deliberately did not inform the midwife because she would never have performed the birth," said public prosecutor Christian Kroschl. "I find what the public prosecutor says is discriminatory. I just find it inhuman to make myself bad all the time," the defendant said indignantly.
The woman was sentenced to 14 months in prison for aggravated assault, spread of a communicable disease, and defamation. Her three older children are living with her again, and her husband, who also had AIDS, died in May 2010. The judgment is not final.
---
Mutter infizierte Baby mit HIV
Laut Gutachter hätte die Ansteckung weitgehend vermieden werden können.
Zu 14 Monaten bedingter Haft ist am Montag eine 41-jährige Frau im Grazer Straflandesgericht in einem wiederaufgerollten Prozess verurteilt worden, weil sie ihr Baby während der Geburt mit HIV infiziert haben soll. Sie hatte das Kind trotz der Vorbehalte der Ärzte nicht durch Kaiserschnitt zur Welt gebracht und es entgegen den medizinischen Empfehlungen gestillt. Laut Gutachter hätte durch eine entsprechende Therapie die Ansteckung weitgehend vermieden werden können.
Leugnet Existenz der Krankheit
Die Angeklagte, die erklärte, dass bei ihr bereits mit 18 Jahren HIV diagnostiziert wurde, leugnet nach wie vor die Existenz der Krankheit. Sie hatte ihr viertes Kind durch eine natürliche Geburt zur Welt gebracht und es auch gestillt, eine begleitende Therapie mit Medikamenten lehnte sie ab. Seitens der Behörden wurde ihr das Sorgerecht für das kleine Mädchen entzogen, bei dem die Krankheit bald nach der Geburt voll ausgebrochen ist. Mittlerweile soll es dem Kind einigermaßen gut gehen, der medizinische Sachverständige sprach zwar von einer "schweren Dauerfolge", trotzdem könne das Kind ein einigermaßen normales Leben führen, so der Gutachter.
Ob sich das Kind vor oder während der Geburt oder durch das Stillen angesteckt habe, könne man im Nachhinein nicht feststellen, erklärte der Sachverständige. Die Ansteckung hätte sich aber bei entsprechender Therapie durch Medikamente während des Geburtsvorganges "weitgehend vermeiden lassen."
Hebamme gefährdet
Die Mutter wurde bereits 2010 wegen schwerer Körperverletzung zu zehn Monaten bedingter Haft verurteilt, doch das Urteil wurde aufgehoben. Der Frau wurde damals wie auch jetzt wieder unter anderem vorgeworfen, die Hebamme bei der Hausgeburt gefährdet zu haben, weil sie ihr nichts von der HIV-Infektion gesagt hatte. "Sie ist auch heute wenig einsichtig und hat damals ganz bewusst die Hebamme nicht informiert, weil die dann nie die Geburt durchgeführt hätte", so Staatsanwalt Christian Kroschl. "Ich finde das diskriminierend, was der Herr Staatsanwalt sagt. Mich dauernd schlecht zu machen, finde ich einfach unmenschlich", empörte sich die Angeklagte.
Die Frau wurde wegen schwerer Körperverletzung, Verbreitung einer übertragbaren Krankheit und Verleumdung zu 14 Monaten Haft verurteilt. Ihre drei älteren Kinder leben wieder bei ihr, der Ehemann, der ebenfalls an Aids erkrankt war, ist im Mai 2010 gestorben. Das Urteil ist nicht rechtskräftig.